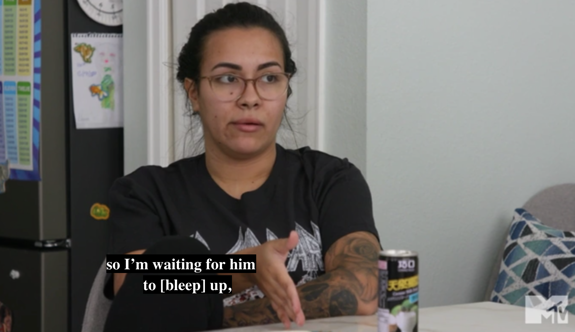 From showing off a new man to legal issues ruining plans, the stars of the Teen Mom franchise (both past and present) have been keeping themselves busy lately! In an effort to keep you up-to-date on the latest Teen Mom OG, 16 and Pregnant and Teen Mom 2 news, The Ashley brings you the Teen Mom News Pile.
Here are some of the major (and minor but interesting) 'Teen Mom'-related things that have happened over the last week or so…
Farrah Abraham Gives An Update On Her "Comedy Tour."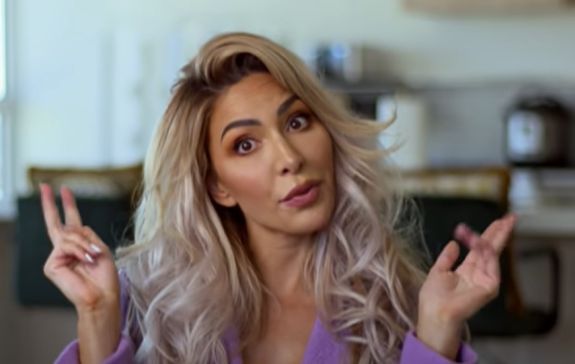 Fans who were looking forward to nyuckin' it up with Farrah when she goes on her "comedy tour" will have to wait a little longer than expected.
The Backdoor Teen Mom— who announced earlier this year that she plans to take her infamous rump out on the road to tell jokes (or something)— told TMZ on Thursday that she has to, unfortunately, put her plans of bringing bad knock-knock jokes to the masses on hold. Farrah blamed her legal issues for the delay.
"So I have to put that on hold, sadly, until I get some of my legal battles out of the way," Farrah told TMZ Live. "I just didn't want to be on stage and get served to go to court. That's been happening to some people. So I am just looking forward to closing this chapter of some hardships of leaving Hollywood and being past that. Then I can have such a fun time and enjoy what I love to do."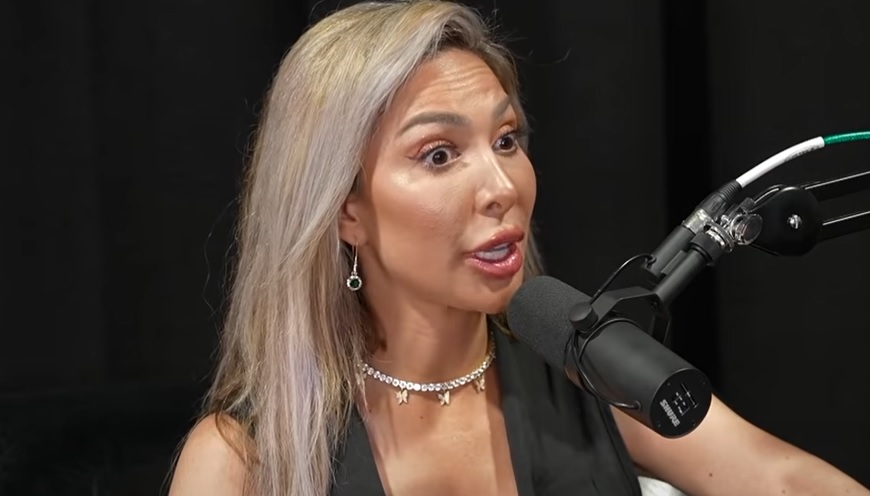 As The Ashley previously reported, The Big F was officially charged last month with battery on a police officer/security guard. The charge stems from Farrah's altercation at a Los Angeles club in January, in which she was held in a citizen's arrest by a nightclub security guard after she reportedly struck a member of the club's security team. She was later arrested by LAPD and cited.
(Farrah has denied all allegations and proclaimed— per law— that she didn't hit anyone.)
Her next court date is September 2, so fans eagerly waiting to hear Farrah tell wisecracks about having a "belligerent anti-Christ attitude" and driveway Porta-Potties and whatnot will have to wait until at least after that.
Briana DeJesus debuts her new man on social media.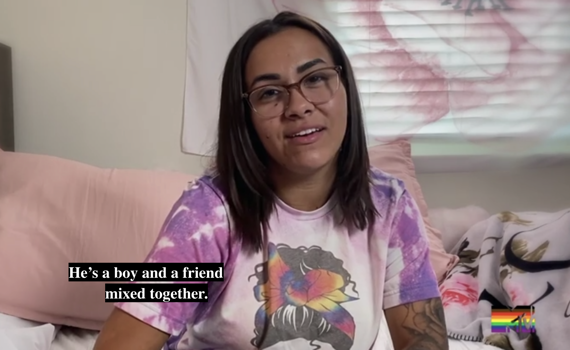 Briana has a new boo for the DeJesus Coven to sacrifice— but it appears the 'Teen Mom 2' star wants to keep her latest guy private, at least for the time being.
Bri pulled a "Kail" this week by posting a video to let her Instagram fans know that she has a new guy in her life, while also hiding his identity. (Kail did this when she first started dating her current boyfriend Elijah Scott.)
Briana's "soft launch" of her boyfriend came via a black and white video of the back of a dude's head, as he's sitting in between Briana's legs. She captioned the video "My baby" but did reveal his face or name.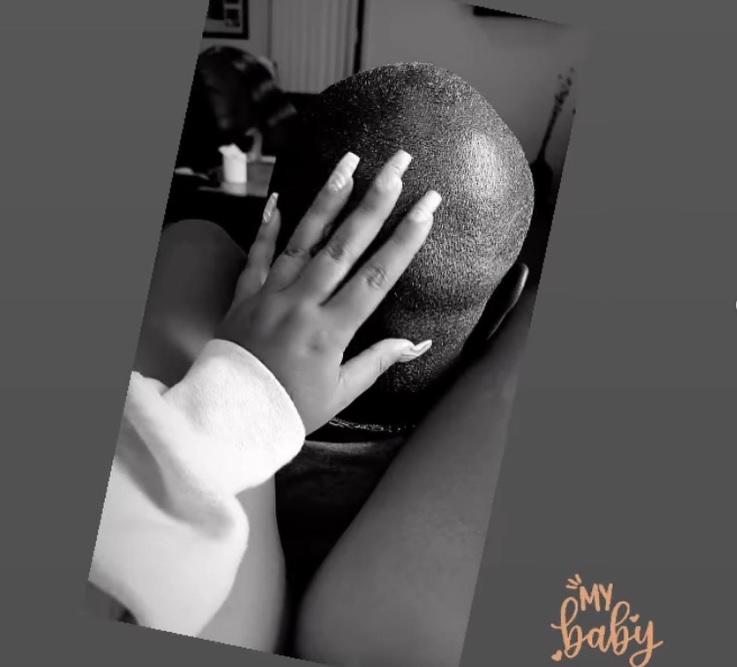 As 'Teen Mom 2' fans know, Briana's last few relationships were not private, with all of her recent boyfriends appearing on the show with her. Bri's last public relationship was with her fiancé, Javi Gonzalez, who appeared on 'Teen Mom 2' before their split.
After Bri went public with her new dude, fans had a field day, poking fun at the fact that she has sought out the exes of her nemesis, Kail.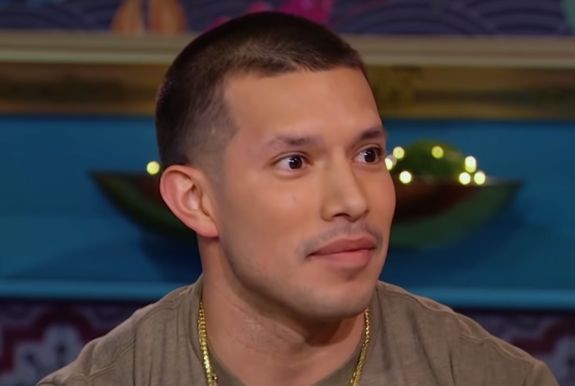 "Oh did Kail break up with her man?" one person joked, after the pic of Bri's mystery man was posted on the @TeenMomShadeRoom Instagram account.
"I wonder which one of Kail's exes this is?" another wrote.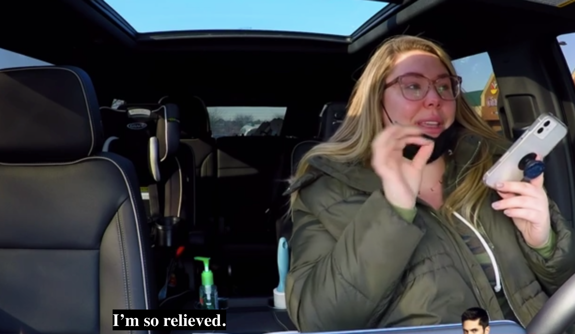 "16 and Pregnant" Star Selena Gutierrez Announces Her Second Child's Name (Which Surprisingly Doesn't End in "Reli")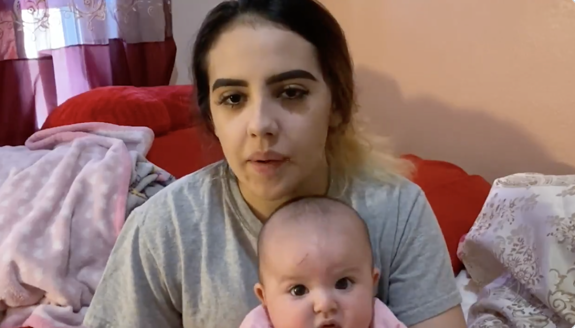 Selena— who starred on Season 6B last year— gave birth to her second daughter last month, announcing the birth by posting a photo of the baby's hand, as well as her birthdate and weight on Instagram last month. This week, though, Selena revealed the first full photo of the baby, as well as the name she has chosen for her.
As "16 and Pregnant" fans may remember, Selena and her family are apparently big fans of baby names that end in "reli." Selena's first daughter was named Dareli. Six days before Dareli's birth, Selena's sister gave birth to a daughter whom she named Yareli.
Luckily for Selena's second daughter, Selena decided to discontinue this trend. She announced that her newest baby's name is Esmeralda Estrella. (She could have tweaked that a bit to make it "Estreli," no?)
View this post on Instagram
"My little star mommy loves you so much you were my missing piece!" she wrote on Instagram. "I can't wait to watch you grow. God blessed me with 2 beautiful daughters the best thing I could've done was give Dareli a best friend."
"POV: Got pregnant at 16 & 18," Selena posted in the caption of another video. "Love my besties."
View this post on Instagram
It appears that Dareli's dad, Sean, is also the father of Esmeralda, as he wrote, "My whole world" in the caption of Selena's video about both girls. It appears that things between Selena and Sean are better than they were a year ago. (As The Ashley told you in May of last year, Selena and Sean got into a heated argument that led to Selena's arrest, followed by an online feud between their families.)
At the time, Sean claimed that Selena "got locked up" for hitting him, while Selena's brother Ricky argued that his sister was defending herself after being abused by Sean.
Amber Baltierra Joined OnlyFans…And Got Caught By Her Teenage Son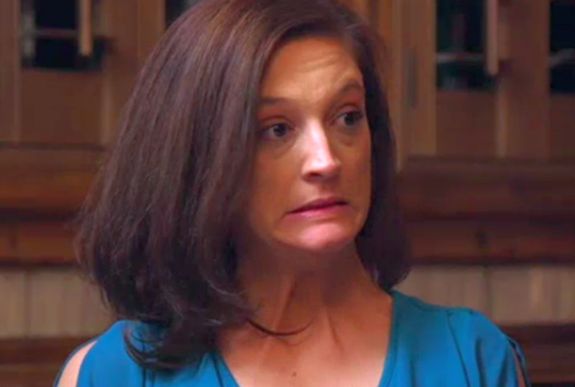 Yet another person from the 'Teen Mom' franchise has joined the world of OnlyFans. (As The Ashley has previously reported, Jenelle Evans and her swampy soulmate, David Eason, also recently joined the website and have been posting stomach-churning softcore swamp sex act photos.)
The latest 'Teen Mom'er to strip down to get paid up is Amber Baltierra— sister of Tyler Baltierra and daughter of Butch Baltierra. It appears Ambie joined the site in June, but only recently started posting more content. (On her page— which is NSFW, by the way— Amber charges $12 a month, which gives her followers access to photos entitled "Hit it from the back baby," as well as upcoming pics of her hooves.)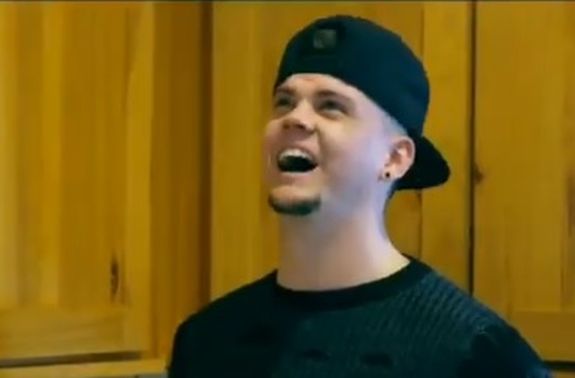 Anyway, Amber's new content attracted some new eyes…including those belonging to her teenage son, Jordan (who has appeared on 'Teen Mom OG' over the years.)
Amber was apparently trying to keep her sexy time site on the down-low, but once her son "caught" her, she openly posted the link to it on her Instagram.
"Well my son found out so now.. I will post and share!" Amber wrote. "Life is short. Adults have sex!! I love my sexuality and I'm very comfortable in it."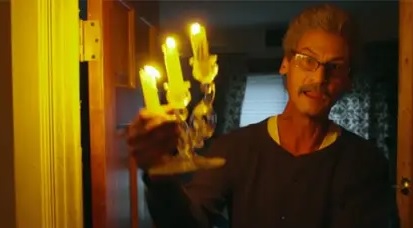 As The Ashley previously reported, Amber got married in September 2021. Her husband, Jason Williams, does not seem bothered by Amber's new money-making venture. However, one of Amber's male friends seemed very disturbed to find out that Amber's teenage son had seen her OnlyFans.
"Here you are bragging about having people watch you have sex online or whatever your content is," he wrote in the comment section under where she had posted the link to her OnlyFans page. "Your kids deserve better. Grow the f**k up. At least try to hide it or something. The kids don't stand a chance. Sorry not sorry. F**k this just pissed me off. Be a parent Amber WTF is wrong with you?"
Amber defended herself, arguing that she will not be showing herself getting boinked online.
To catch up on more recent 'Teen Mom' news click here!
(Photos: MTV; Instagram)