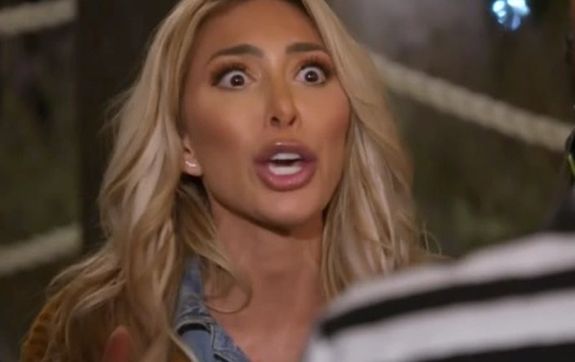 Farrah Abraham is about to be 12-stepping her very famous backdoor to court!
On Wednesday, The Sun revealed that the former Teen Mom OG star was charged with Battery on a Security Officer/Police Officer on June 2. The charge stems from Farrah's altercation at a Los Angeles club in January. (The Sun states that Reddit user, u/lizardjustice, was the first to break the news of the charges.)
Several months after the incident, Farrah checked herself into a trauma treatment center and claims to have be in a 12-step program.
According to court records pulled by The Ashley, Farrah is being charged with Penal Codes 242-243B, which state that Farrah committed Battery or ("willful and unlawful use of force or violence upon the person of another.")
The "243B" portion of the charge specifically states that she knew the person she allegedly battered was a peace officer/security officer. Because of this, the battery is punishable by a fine of up to $2,000, or by imprisonment in a county jail for up to one year, or both a fine and jail time.
As The Ashley told you, Farrah was bounced from a Hollywood club in January after reportedly slapping one of the club's security guards. After she was removed from the venue, Farrah went on to be detained for battery– but not before finding herself face-down on a sidewalk after being placed under citizen's arrest by a club security guard.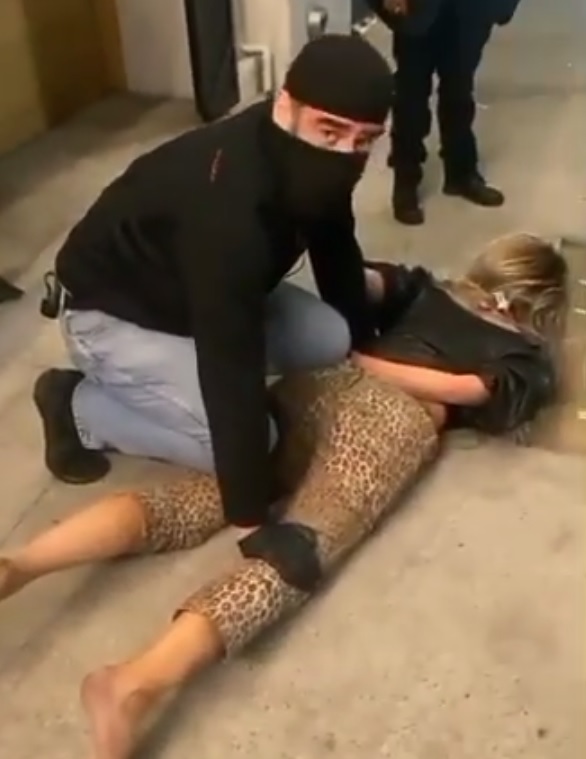 In a video taken of the incident, a seemingly belligerent Farrah is heard yelling at everyone and informing them that she's a JD law student. The security guard can be heard telling Farrah to be calm and to refrain from biting or kicking anyone.
"I don't understand why there are cuffs being put on me," Farrah screeches as she's being handcuffed by the police. The cops tell her that she assaulted someone, to which Farrah says, "I didn't! I didn't hit anyone! I would never hit anyone. I didn't offend anyone…I love how someone tried to say something but it's PER LAW that I never f**king hit anyone! I never even touched anyone."
View this post on Instagram
Farrah reminds everyone that she was on "national TV." She then busts out what must be her new phrase-of-the-day, "per law!"
Farrah was taken into custody by the LA Police Department, cited and released.
After the incident, Farrah claimed that she was attacked at dinner by a hater, then dragged outside by the club's security guard and held down in a citizen's arrest until the cops arrived.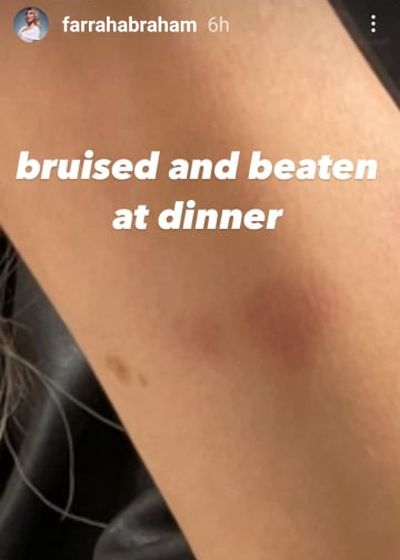 She shared videos and photos from the incident, claiming she was injured by the security guard, unlawfully detained and a victim of "organized crime." She also threatened to sue the security guard, club and others in relation to the incident.
Court records show that Farrah is scheduled to be arraigned on June 23 in Los Angeles.
In true Farrah form, though, Farrah and her legal team are denying that Farrah has been charged. (The Ashley, as well as The Sun, have both confirmed the charge with the LA Court.)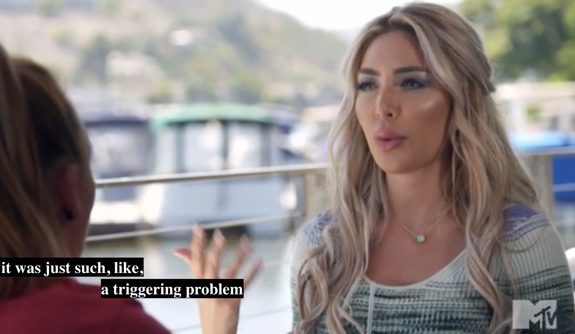 "On behalf of our client, Ms. Farrah Abraham, [we] would like to clarify that no charges to date have been brought against Ms. Abraham in connection with the incident that occurred at Grandmaster Records on January 15, 2022," The Law Office of Dario C. Gomez, Esq said in a statement to The Sun. "That is because Ms. Abraham committed no crime, and is, in fact, the victim in all of this.
"Our office is currently investigating the incident further and is in the process of pursuing any and all remedies available to Ms. Abraham for the physical and emotional damages our client has suffered as a result of this unfortunate incident.
"This office is committed to fighting for justice for not only Ms. Abraham, but for all of our clients, and we are confident that the truth will come to light and Ms. Abraham will receive the justice she so rightly deserves."
(Farrah has yet to release any "Farrah Speak"-filled statement of her own.)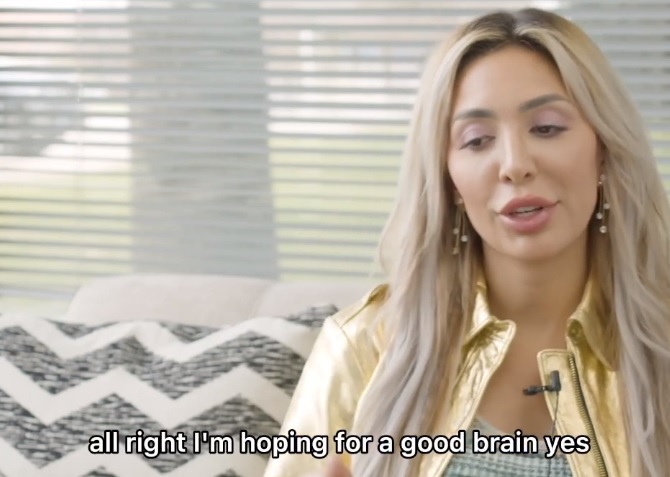 This is not the first time Farrah has been charged with assaulting a security guard. She was also arrested in 2018 after getting into a fight with a security guard at a Beverly Hills hotel. She ended up pleading guilty to resisting/obstructing a peace officer, but had her battery charge dropped.
UPDATE! After the news of Farrah's charge broke, the former 'Teen Mom OG' star has continued to deny that she's been charged. Click here to see what Farrah had to say.
RELATED STORY: Farrah Abraham Says All Her Future Suitors Will Have to Be Brain-Scanned
(Photos: Instagram; MTV)