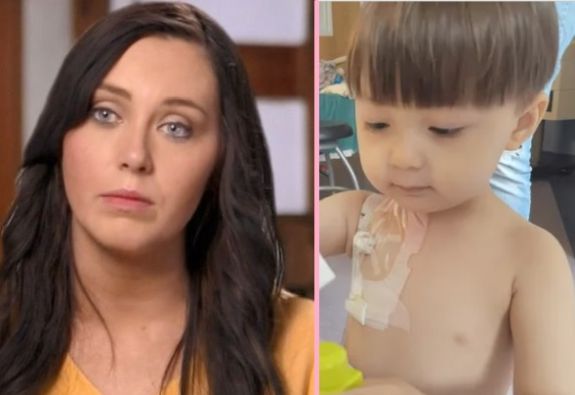 Deavan Clegg is giving fans an update on her son Taeyang, weeks after revealing the three-year-old has been diagnosed with B-Cell Acute Lymphoblastic Leukemia.
As 90 Day Fiance viewers may remember, Deavan and ex Jihoon Lee welcomed Taeyang during the first season of 90 Day Fiance: The Other Way. Jihoon continues to live in Korea, while Taeyang lives in the United States with Deavan– who is pregnant with her third child– as well as Deavan's boyfriend Topher Park and Drascilla, Deavan's daughter from a previous relationship.
During an Instagram Q&A this week, Deavan confirmed that Jihoon has been made aware of Taeyang's diagnosis, though she hinted that he remains out of the picture.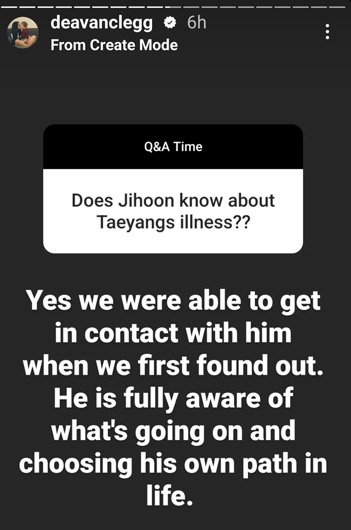 "Yes, we were able to get in contact with [Jihoon] when we first found out," she wrote. "He is fully aware of what's going on and choosing his own path in life."
Deavan recently told a fan on Instagram that Jihoon has been given ample opportunities to be involved in Taeyang's life, but has chosen not to be.
"The judge gave him an entire year to try," she wrote. "Everything is virtual including court. Every paper and court hearing had [to] be sent to his address and accepted and signed by him and be fully translated in Korean. I paid so much money so he had his resources.
"It is his fault no one took his son away," she continued "He wants nothing to do with Taeyang…"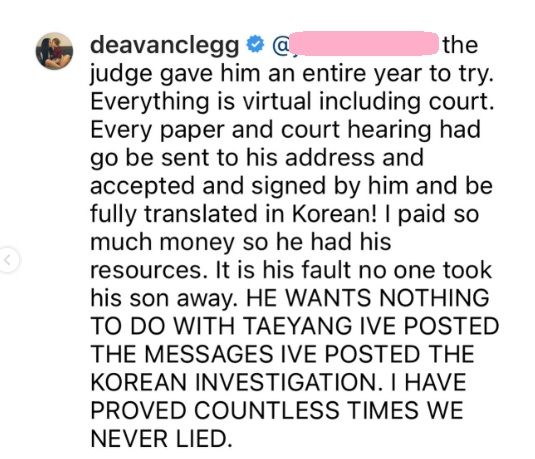 Jihoon has yet to speak publicly about his son's diagnosis.
While Jihoon is reportedly aware of Taeyang's condition, Deavan said her daughter Drascilla does not completely comprehend what is going on, due to her young age.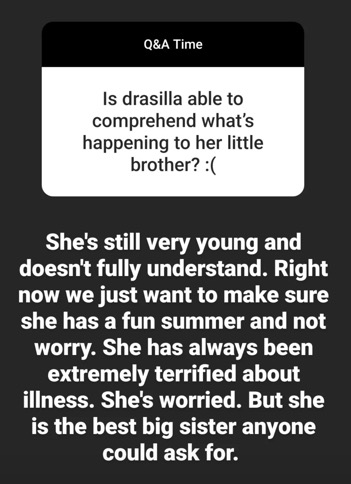 "She's still very young and doesn't fully understand," Deavan said. "Right now we just want to make sure she has a fun summer and not worry. She has always been extremely terrified about illness. She's worried. But she is the best big sister anyone could ask for."
Deavan stated in a post earlier this month that Taeyang had already begun chemotherapy treatment, and this week she revealed Taeyang is expected to undergo treatment for "2 years for sure"– if not longer.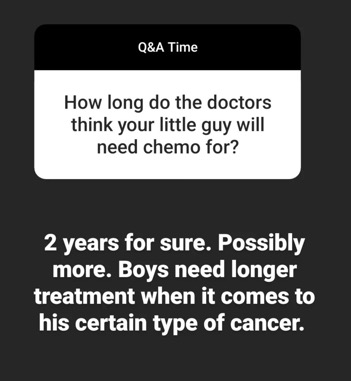 " … Possibly more," she said. "Boys need longer treatment when it comes to his certain type of cancer."
(With years of chemotherapy in Taeyang's future, Deavan's mom has created a GoFundMe to raise money for the toddler's medical care.)
Deavan also opened up more about the symptoms her son was showing leading up to his diagnosis, noting Taeyang was "extremely tired all the time" and was in pain when he walked and breathed.
"He also would grunt in pain when breathing," she added. "We knew something was extremely wrong and after several doctors appointments and being turned away he was finally diagnosed."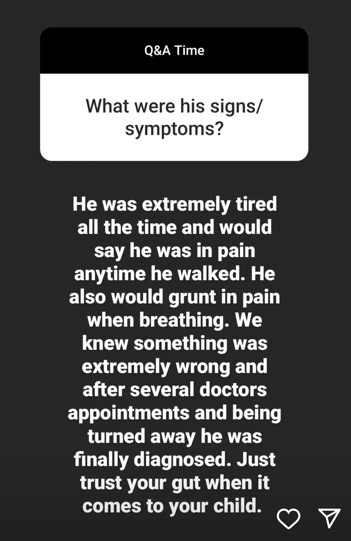 Deavan went on to include a piece of advice for other parents who find their children in similar situations.
"Just trust your gut when it comes to your child," she said.
On Tuesday, Deavan posted a video marking the (near) completion of Taeyang's first month of chemotherapy, calling her son "so strong and brave."
Deavan's mother, Elicia posted an update last week, stating that Taeyang currently has zero cancer cells in his blood.
"Of course we are still waiting on the bone marrow results, and we understand that his last check was at 96% cancer cells …BUT…we have hope," she wrote. His platelet levels are great, and besides him being extremely tired, he seems to be fighting this well."
" … He's doing better and getting into the routine of his appointments," she added. "His hair is starting to thin. He is so inspiring."
RELATED STORY: "90 Day Fiance" Couple Asuelu Pulaa & Kalani Faagata Reportedly Split; Asuelu Reveals He's Single On Social Media
(Photos: Instagram)