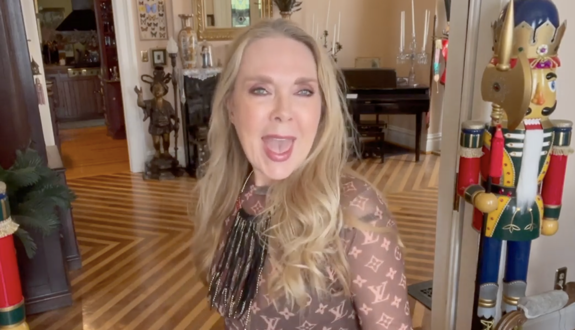 A Teen Mom/The Voice crossover may be coming our way soon.
The Ashley can exclusively reveal that Debra "Debz OG" Danielsen is currently going through the audition process to be on an upcoming season of NBC's The Voice. The 'Teen Mom OG' grandma-turned-sorta rapper reportedly had a virtual audition this week, one of The Ashley's 'Voice' production sources tells her.
Deb– who has been treating us to various songs and raps over the years–has stated online that she has been working with a professional vocal coach for a while now in hopes of improving her singing skills.
The Ashley's source tells her that Debra did not rap during her audition, and instead sang a song by the artist Pink.
"At this point in the audition process, it is really quick. They get just over a minute to sing, usually just one verse and a chorus," the behind-the-scenes source told The Ashley, adding that "Debra still has a long way to go in the audition process before she would have the chance to sing for the show's coaches."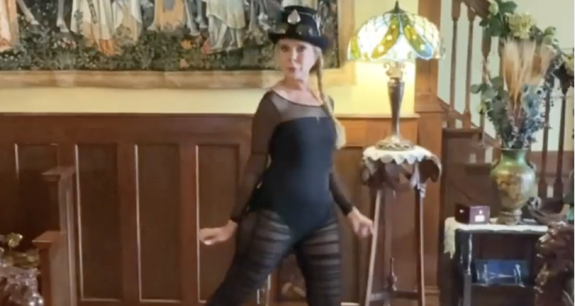 In a YouTube video released last year, Debra, who The Ashley considers to be The Rap Sensation Of Our Generation, revealed that she has plans to take her music on the road. (She did, of course, perform her world-famous rap ditty "Debz OG" live at her 2017 wedding. You can relive that Kodak Moment by clicking here!)
"I have been practicing getting ready to perform in-person," she says. "I've never done that before, so it's, like, quite a challenge."
As 'Teen Mom OG' fans know, Deb's daughter, Farrah Abraham, also considers herself to be quite the songsmith. (Luckily, though, Farrah hasn't attempted to terrorize the set of 'The Voice' with her vocals…at least, not yet…) In 2014, Farrah released the horrorfest-of-a-song she called "Blowin'." Before that, Farrah released a collection of "songs" based on her first book, My Teenage Dream Ended. (The soundtrack to "My Teenage Dream Ended" still sends shivers down The Ashley's spine, even all these years later.)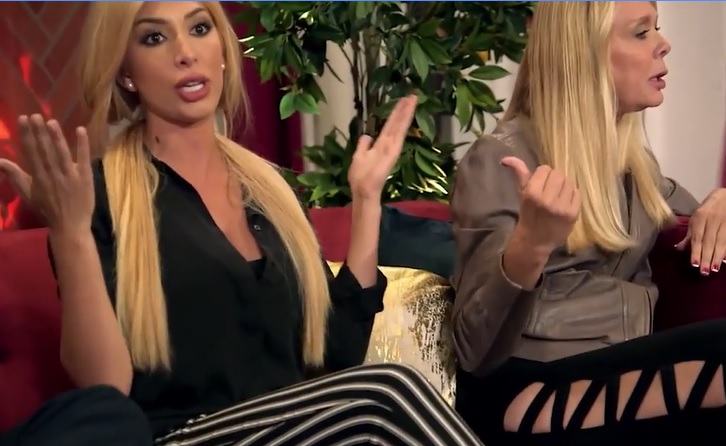 Debra's granddaughter, Sophia Abraham, has also thrown her hat into the musical arena, releasing the single "Bestie Best Friend" in 2020.
"Sophia has a beautiful voice and is super-good at rapping," Debra told The Ashley in 2019. "She can do a Cardi B rap…Sophia wants to have an entertainment career and I said to her, 'That's good because so does Grandma!'"
The Ashley will update this story when she has more info on Deb's progress on 'The Voice.' Until then you can enjoy the musical sounds of Debz OG via the video below.
Don't Care What They Say, I'm In LOVE With Me!
Full Music Video Here: https://t.co/a9oHYLueqh pic.twitter.com/4T8nIOJl9G

— Debra Danielsen (@ddanielsen) March 2, 2022
RELATED STORY: 'Teen Mom' News Pile: Farrah Abraham Says All Her Future Suitors Will Have to Be Brain-Scanned & More 'Teen Mom' Stories
(Photos: MTV; WEtv; Instagram; Twitter)