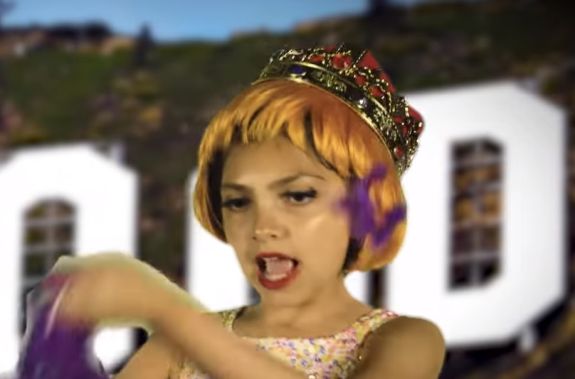 The Ashley has to deliver some bad news, Teen Mom fans: yet another person from Farrah Abraham's family has entered the music world.
Eleven-year-old Sophia has joined her mother Farrah (the Queen of Eardrum Splitting) and her grandmother, Debra Danielsen in the music industry, and released her first musical offering and accompanying music video. The song– called "Bestie Best Friend"– is actually nowhere near as bad as Farrah's first songs. (The soundtrack to "My Teenage Dream Ended" still sends shivers down The Ashley's spine, even all these years later.)
While Sophia's "Bestie Best Friend" single is better than Farrah's music…that's not really saying much.
Much like a nasty case of head lice, the song will continue to annoy you, and keep you scratching your head, wondering why you didn't do a better job of avoiding it in the first place.
In the music video, Sophia and her hired "bestie best friend" (who is actually a teen actress she met in one of the acting classes Farrah made her go to) play video games, dancing robotically in front of the Hollywood sign and call each other on giant pink "Zack Morris" brick phones.
(Something tells The Ashley that Farrah was the one who uploaded the video to Sophia's YouTube channel, as she actually wrote the wrong title for the song. The song is called "Bestie Best Friend," but 'someone' entitled it "Bestie Bestie Friend.")
Speaking of The Big F, she manages to sneak her mug into the video (naturally). She does her best to contort her face into some sort of smile as she sucks on a lollipop.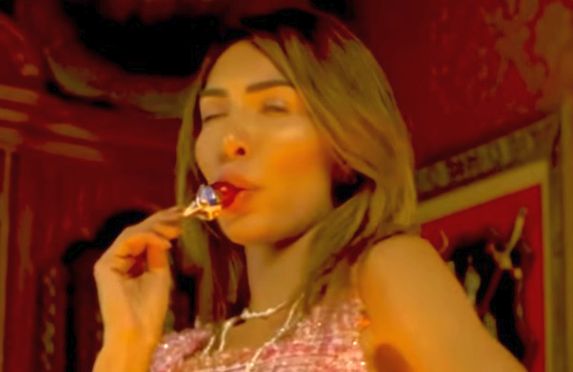 The comments and "likes/dislikes" have been turned off for the YouTube video; however, that didn't stop the barrage of negative comments, with many pointing out that Farrah has isolated Sophia from kids her own age and limited her ability to make "best friends"…or friends in general.
"It's so sad this kid made a song about best friends and has none," one person wrote.
"Poor Sophia. Let her have some real friends," another person wrote on Farrah's post about the song. "Be a mom. Not a best friend. This is honestly so sad. She's 11. She should have real friends in her first video. Not her trampy 'mom.'"
While Sophia's song is little more than a catchy hook (with some awkward spoken words in between), it's still the best musical offering to come from anyone in Farrah's family. (The Ashley does have a soft spot for Debra's "Debz OG" song, though.)
Anyway, you can watch Sophia's music video below. (Just be forewarned that you'll probably catch yourself singing "Bestie Best Friend!" while doing dishes tonight…and in the car on the way to work tomorrow…and in your nightmares…)
And, if you really want to scare yourself, click here to be reminded of the horrorfest that was Farrah's 2014 single "Blowin'!"
(Photos: YouTube, Instagram)