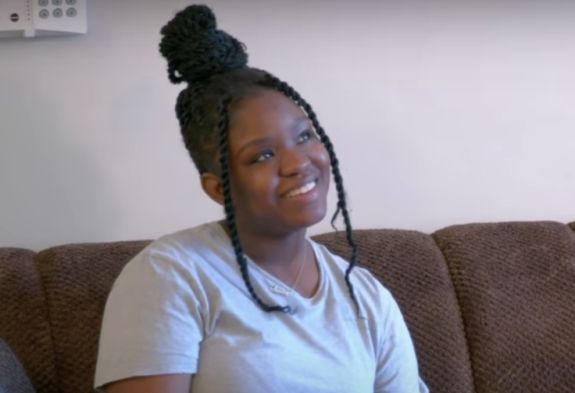 It's (another) girl for former Teen Mom: Young & Pregnant mom Kayla Jones.
Kayla— who appeared on the show's third season— gave birth to a baby girl on Monday night, announcing on Instagram Stories, "She's here!" The 23-year-old is already the mother of three-year-old daughter Mecca, whom she shares with ex Makel Kennedy.
"Thank you to everybody that wished me a safe delivery, contributed anything to my babygirl. And anyone who just simply checked on me. Thank you," Kayla posted on Instagram Stories after the birth. "I'm exhausted as hell y'all lmao give me a couple of hours."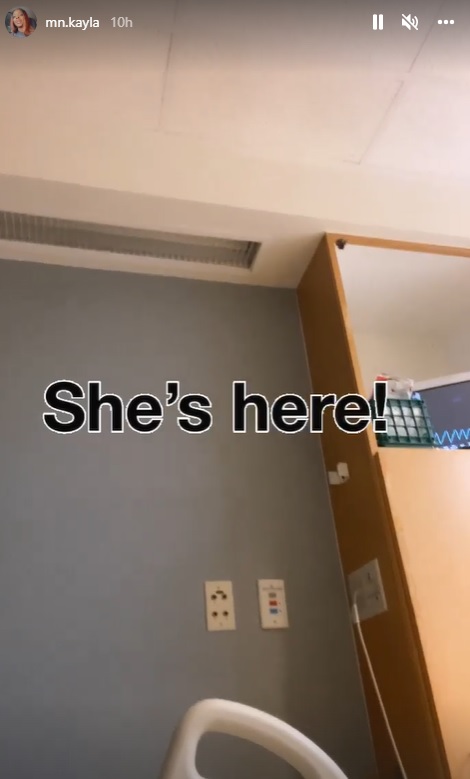 While Mecca was born using donor sperm (as Makel is transgender and transitioned from female to male after turning 18), Kayla has stated that this new baby was conceived "naturally."
She recently stated via an Instagram Q&A session that she is not currently with her second baby's father (whose identity she has not yet revealed).
When Kayla announced the pregnancy and baby's gender back in February, she revealed that she considered not keeping the baby.
View this post on Instagram
"From the moment I knew you would be arriving I was in complete awe, couldn't believe it and battled within," she wrote on Instagram. "So many thoughts of reactions, opinions, and judgements crossed my mind at the thought of keeping you. My first experience was filled with defensiveness and unpleasant emotions up until arrival and I just knew that's not what I wanted to experience AGAIN.
"Then, I realized this would be my second chance to enjoy and bask in the experience once more .. 4 years later of what was supposed to be happiness and joy of a new life being brought into the world. So I kept you quiet.. I knew I wanted you but instead this time I surrounded myself with love and peace as long as I felt comfortable too."
Back in January, The Ashley broke the news that Kayla had been let go from the 'Teen Mom: Young & Pregnant' cast. As fans know, Kayla and former 16 and Pregnant star Madisen Beith were both brought on for Season 3, but the show's producers decided to only keep one of the girls going forward.
"Kayla [Jones] got dropped," a source close to Kayla told The Ashley in January. "They did not renew her contract… She was disappointed, especially since she has so much happening in her life right now that would be good to film. But MTV made their choice so there's really nothing she can do."
View this post on Instagram
While Kayla will appear (in a very limited capacity) in the upcoming season of 'Teen Mom: Young & Pregnant,' it is Madisen who was made a main cast member.
Kayla has not revealed the new baby's name.
RELATED STORY: 'Teen Mom: Young & Pregnant' Dad Lane Fernandez— Father of Malorie Beaver's Daughter Emerson— Has Died
(Photos: MTV; Instagram)