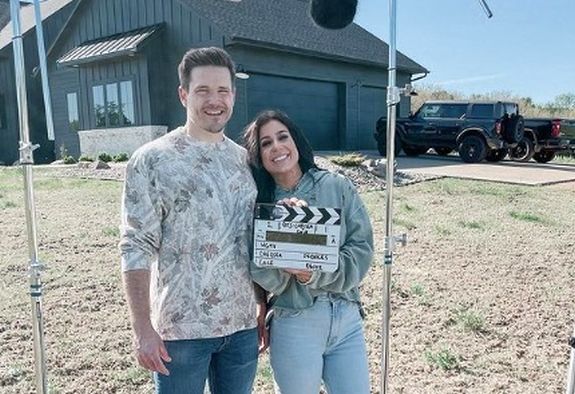 Chelsea Houska's new HGTV show is wrapped and ready for viewing!
The former Teen Mom 2 star and her husband, Cole DeBoer, announced over the weekend that filming on their upcoming home renovation/design show, Farmhouse Fabulous, is over. The couple and the show's crew celebrated the completion of Season 1, which will air on HGTV sometime in early 2023.
"That's a wrap!" Chelsea wrote on Instagram. "Had the time of my life, designed some pretty kickass spaces and lots of memories and new friendships made. Lookout @hgtv."
As The Ashley previously reported, Season 1 will show Cole and Chelsea launch a renovation and design business, while renovating and making over local homes in South Dakota. The makeover of six homes will be shown during the first season.
Filming of 'Farmhouse Fabulous' began in early April, with Chelsea and Cole following a grueling filming schedule over the past few months.
"The schedule is one of the biggest differences between [filming this show and 'Teen Mom 2,'" Chelsea wrote in a recent Instagram Q&A session.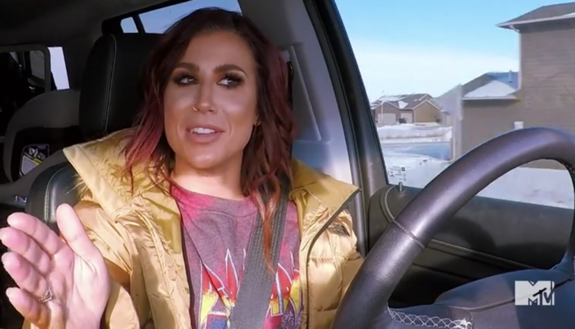 "We film a lot– a lot— long days," she added, stating that they filmed five or six days a week for sometimes up to 10 hours a day.
As 'Teen Mom 2' fans know, Chelsea left the MTV show that made her famous back in November 2020. As The Ashley reported, Chelsea's decision to leave 'Teen Mom 2' was rooted in the fact that she did not want her oldest daughter, Aubree, to have her personal life on television during her teen years. Although Aubree and the other three DeBoer kids may appear on 'Farmhouse Fabulous,' the focus of the show is on the homes, rather than the kids, Chelsea has said.
"This [HGTV] world is completely different than the ['Teen Mom'] world I was filming before," she said. "The kids are on the show; they make appearances. It's just different from 'Teen Mom' where it's not, like, diving into their lives."
"It's like a night and day difference for me," Cole added. "I'm thoroughly enjoying this, and I actually feel comfortable. So it's been amazing."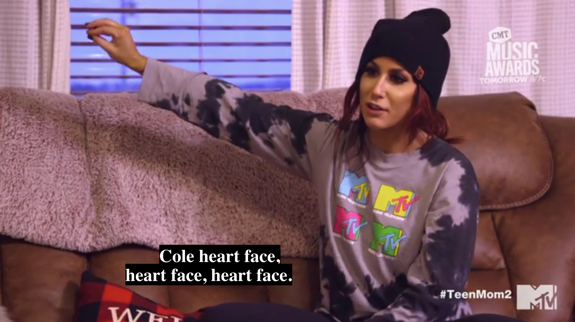 "He's working his ass off!" Chelsea exclaimed, adding that she is excited that the new show doesn't focus on the negativity and drama like 'Teen Mom 2' did.
"We are definitely authentic and we get to show more of our personalities," Chelsea said.
Check out the behind-the-scenes photos of Chelsea and Cole filming 'Farmhouse Fabulous' below!
This slideshow requires JavaScript.
RELATED STORY: Production Begins on Chelsea Houska & Cole DeBoer's New HGTV Show 'Farmhouse Fabulous'; Chelsea Gives Update on Filming
(Photos: MTV; Instagram)