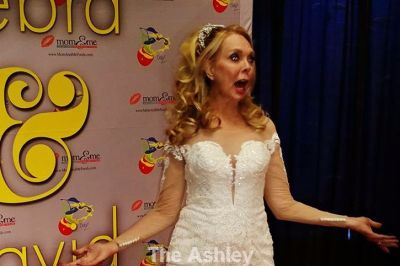 There ain't no wedding like a Debz OG wedding!
Teen Mom OG star Debra Danielsen got down with her bad self on Sunday night, busting rhymes on the dance floor to kick off her wedding reception after marrying Dr. David Merz.
That's right, kids…Debz OG rapped at her wedding...and The Ashley had a front row seat to see it all go down!
What a time to be alive!
Debra started by lip-syncing to her rap single but soon grabbed the mic and rapped live. Deb's daughter Farrah Abraham even joined in at one point, while dancing to the sick rhymes!
Watch The Ashley's exclusive video from Debra and David's wedding reception! For all of The Ashley's coverage of the Debz OG wedding, click here!
(Click to watch the video on YouTube!)