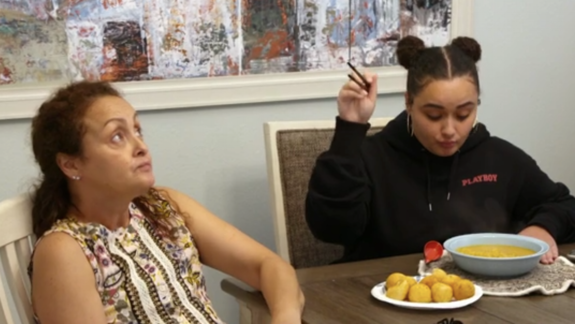 From breaking up a coven to being forced to fork over some serious money, the stars of the Teen Mom franchise (both past and present) have been keeping themselves busy lately!
In an effort to get you up-to-date on the latest Teen Mom OG, Teen Mom: Young and Pregnant and Teen Mom 2 news, The Ashley brings you the Teen Mom News Pile. Here are some of the major (and minor but interesting) 'Teen Mom'-related things that have happened over the last week or so.
Briana DeJesus Reveals If Her Fiance Javi Gonzalez Will Move In With Her Family; Says Nice Things About (Former?) Nemesis Kail Lowry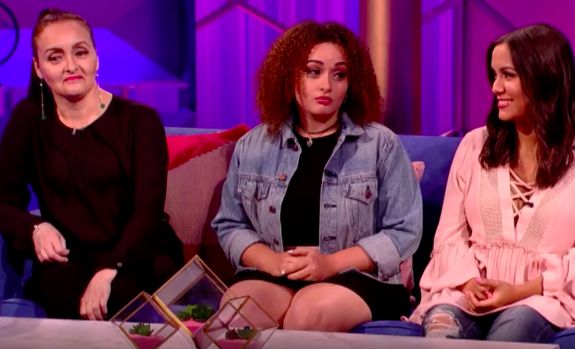 Briana recently got engaged to her beau of eight months, Javi Gonzalez (who, by the way, will always be "Javi II" to The Ashley.) Since announcing the engagement on Instagram, fans have been peppering the 'Teen Mom 2' star with questions regarding what will happen to the rest of the DeJesus Coven once Bri and Javi II tie the knot!
As fans have seen, Briana and her kids have lived with her mother Roxanne and sister Brittany for years. In August 2019, the DeJesus Coven moved from their signature cramped apartment into a new townhouse that Briana paid off for the family. Many fans wondered if Javi II would just move on into the townhouse with Bri & the Crew.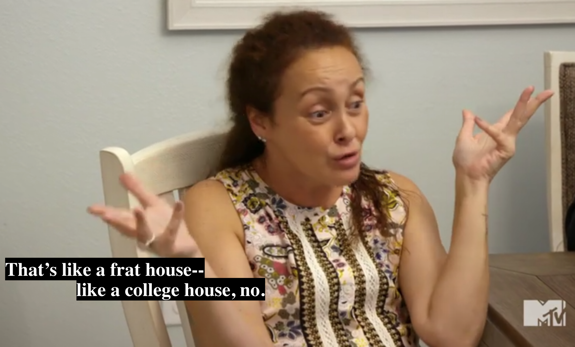 During an Instagram Q&A session, Briana answered this question, stating that it was the "most asked" question she's been getting from fans. Sadly, her answer confirmed that the girl-powered Coven will soon be parting ways.
"My original plan is still the same plan," Bri wrote. "Paid this home off for my momma and sister. Moving out soon to a new home."
Briana's engagement brought out another surprise. Bri's former nemesis co-star, Kail Lowry, congratulated her on her engagement Instagram post, leading Bri to scurry off to do a #LinkInBio interview with Celebuzz in which Briana said she hopes her feud with Kail is over. Not only that, but Bri hinted that she wants to go on one of Kail's podcasts!
"It was very nice of Kail to comment on my engagement news wishing me congratulations," Bri told the site. "It is being reported in the press today that our feud is officially over. I really hope this is the case."
"Prior to coming on the show I really liked Kail and I know we went through what we went through but I have always hoped that we can leave it in the past," Briana explained.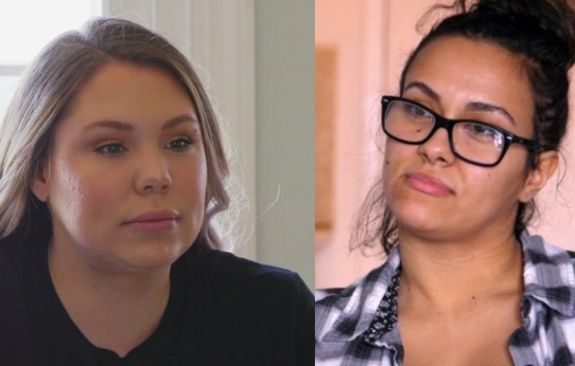 "In the past, I've made the offer to go on Kail's podcast and talk it out with her and the offer still stands," Briana added.
She stated that she hopes that they can even eventually become friends.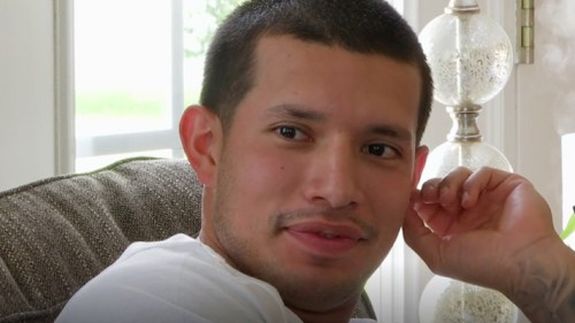 "We're both in different places in our lives and both mature, successful women who I really believe can let all the past stuff go and just move forward in a friendly relationship," she said. "Who knows? We may even get to a place where we could be friends. As a mother and soon-to-be wife, I'd really like that as I'm too old to have bad blood with anyone, especially a castmate of mine.
"Regardless, I appreciate her good wishes and look forward to what the future holds. Thanks again, Kail, and let's talk soon."
Farrah Abraham ordered to pay a ton of money for unpaid rent on her shuttered Texas boutiques.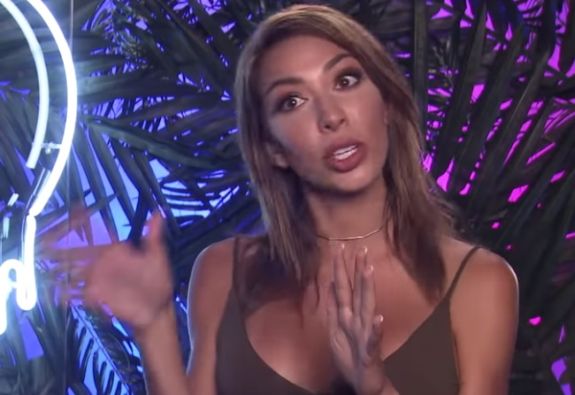 Aspiring politician and Number One Celebrity of Our Nation Farrah Abraham has been ordered to pay nearly $700,000 in unpaid rent on Furnished by Farrah and Sophia Laurent Children's Boutique – her two out-of-business Texas stores.
You may remember that Farrah refused to pay the rent for the stores, which resulted in her being sued back in February 2019.
According to The Sun, the former 'Teen Mom' star has been ordered by a judge to fork over $673,205.72 due to her failing to pay rent from September 2018 to present. Although her stores closed down years ago, Farrah's rental agreement was apparently signed for five full years.
The landlord for the two spaces claims that Farrah breached two lease agreements, having entered into an agreement for Suite 400 on March 4, 2016 and Suite 300 on April 8, 2016 – each for 60 months. At the end of September 2018, Farrah allegedly "ceased businesses operations and abandoned both Suite 300 and Suite 400."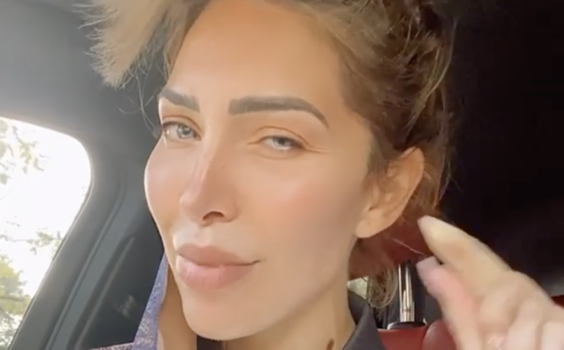 Farrah's former landlord requested $485,805.47 for the first lease agreement, $25,458.36 for the second lease, $13,150.93 in tenant improvements, $16,067.85 in commissions, $101,514.40 in liquidated damages, $30,839.50 in attorney's fees and $369.21 in costs – this request was granted April 27 by a Texas judge.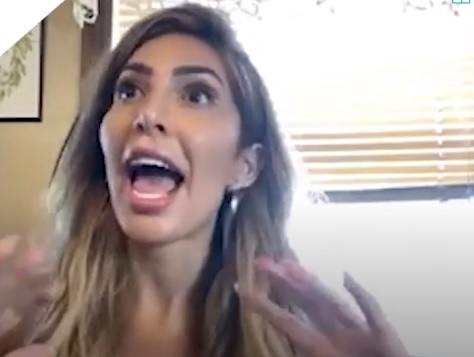 As The Ashley told you back in September 2019, Farrah successfully managed to dodge receiving the legal documents for her 2019 lawsuit for months, resulting in the judge ultimately ruling that Farrah was allowed to be served lawsuit documents at her dad Michael's house.
Farrah has yet to comment on the judgement against her.
Kiaya Elliott's firearm & assault charges are dismissed.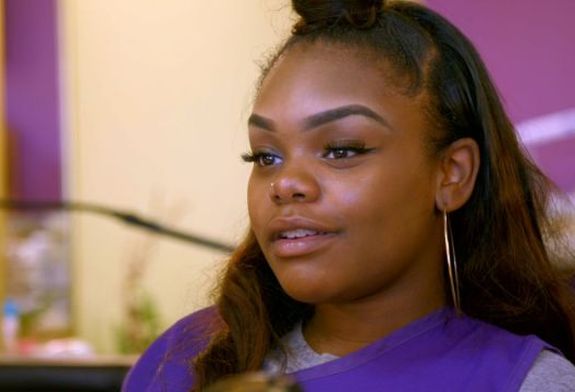 Teen Mom: Young and Pregnant star Kiaya Elliott has dodged some serious charges stemming from her arrest earlier this year.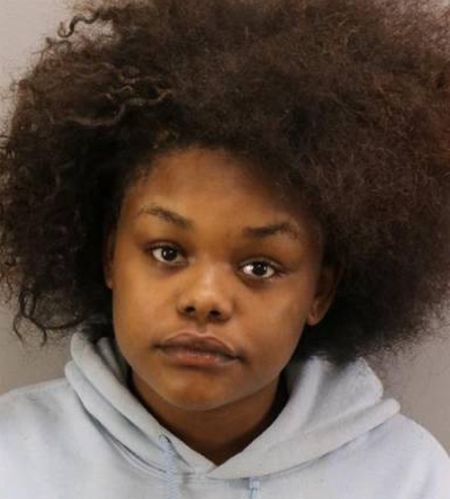 As you may recall, Kiaya landed behind bars March 25 in Virginia, facing one count of Pointing/Brandishing a Firearm; and tow charges of Class 1 Assault/Battery – all listed as misdemeanors. However, according to court documents, both assault and battery charges as well as the firearm charge Kiaya was facing have been dismissed, Starcasm reports.
Kiaya, who took it upon herself to post her mugshot to social media, did not explain why she was arrested at the time, though court records state that her arrest stemmed from an incident that happened March 21. The Ashley's behind-the-scenes source told her that the incident when down while Kiaya was attending a party with her on-and-off-again girlfriend Teazha. A fight broke out, in which Kiaya was involved. (Click here to read all the details of what happened.)
While producers were made aware of Kiaya'a arrest, The Ashley's production sources tell her it was not filmed for the show.
Debz OG says she's going on tour.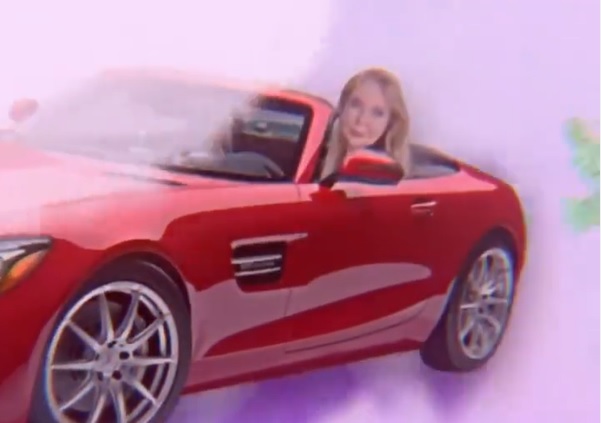 If you're itching to watch some killer live music after being a shut-in for the last year or so, you're in luck! Debra Danielsen– or "Debz OG" as she's known on 'da street'— says she's hitting the road and bringing her sweet, sweet rap masterpieces to fans across the country.
In a YouTube video released a few days ago, The Rap Sensation Of Our Generation talked about how excited she is to perform her music live for the very first time. (She did, of course, perform her world-famous rap ditty "Debz OG" live at her 2017 wedding. You can relive that Kodak Moment by clicking here!)
"I have been practicing getting ready to perform in-person," she says. "I've never done that before, so it's, like, quite a challenge."
View this post on Instagram
In the new video, Debz says she wants to shed a bit of weight so she can "look my best and feel my best when I hit the road and I start to do some performing!"
"Hopefully I'll see a lot of you!" she added.
She also showed off the stretches she's doing to "limber up and get more flexible."
I need a moment…
Next, Deb treats us to some vocal samples and gives us a taste of what we'll see when we go see her on tour (because you know The Ashley is going!) She sings some of her new song "I'm In Love With Me," which has lyrics that talk about someone who says mean things to her and tries to make her feel bad.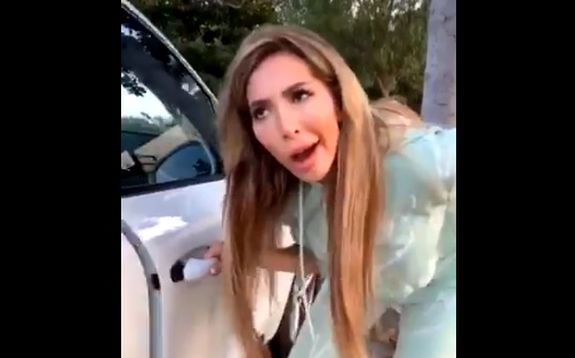 She also sings about "flying in a G5 straight to Hollywood."
Other choice lyrics of this absolute banger include, "Yeah I'm 63, show my body in the coupe/I could prolly steal your man but I think I'll play it cool."
As you do…
You can watch the full singing/stretching video below!
To catch up on more recent 'Teen Mom' news, click here!
(Photos: