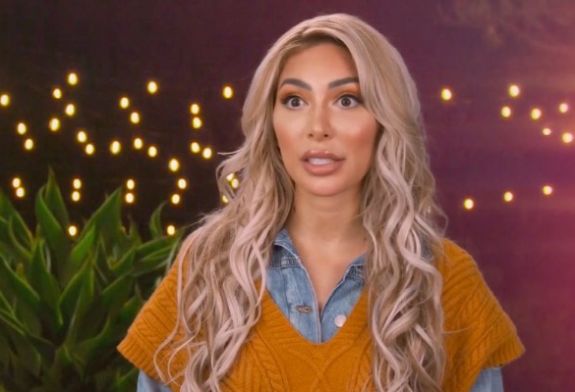 Farrah Abraham is no longer a California resident since leaving Los Angeles shortly after her January arrest; however, she wishes the city "all the best" and is now planning to seek treatment for the "batterment" she experienced during her alleged attack. The former Teen Mom OG star previously stated that her first date of treatment would be March 1, and in a new interview with TMZ, she spoke about her plan to undergo "trauma treatment" to help deal with what she experienced during her arrest.
"I look forward to sharing that journey with others and I hope there's just less taboo about taking care of your mental health when we are experiencing a lot of trauma and difficulties in our world right now," she said.
Farrah is reportedly getting this help at a trauma treatment center located in Texas, where she plans to stay for 28 days. While Farrah received some support on Instagram after posting about her treatment, others called her out for inflicting trauma on other people with her behavior over the years.
On Tuesday, Farrah took to Instagram to discuss her "treatment" further…via some long-winded "Farrah Speak." (She did not, however, reveal why she was all dressed up in the video like she was going to the Oscars.)
View this post on Instagram
"There's no easy way to say this, I am headed to a trauma treatment center for 28 days," Farrah said. "With me being off social [media] or away, I just wanted to say, so no one else could make up anything, I just wanted to share and be open. That's what I hear so many say, that no one really shares their care for themselves or their mental health.
"I would say our healing is our true way of sharing our wealth and our success. So I am taking time for my healing," she continued. "I have ignored people for over 11 months, after having a sexual assault, and having my whole body break down, my whole brain break down."
"I think others who go through a lot of trauma, whether that's physical attacks like we've seen me go through this year."
Farrah went on to say she's looking forward to finding out what she can do "medically" for herself.
"[The trauma] has really affected my life and I don't want that anymore," she said.
Farrah got plenty of support from her only Number One Fan, father Michael Abraham, who wrote in the post's comment section how proud he is of her.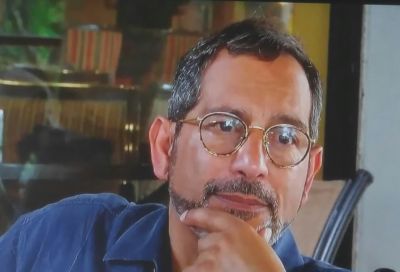 However, others pointed out that Farrah's actions have likely traumatized others over the years.
"What about all the trauma you've caused others?" one person asked.
"What trauma? Being unemployed and using men for income for the last 4 yrs?" another person wrote.
"This is an effort to get out of being responsible for those actions and trauma she inflicted on an innocent blk woman!" someone else wrote.
During her interview with TMZ over the weekend, Farrah stated she has a lot of love for LA, but rising crime rates in the city and the events surrounding her most-recent arrest convinced her that it was time to go.
" … I love Los Angeles. I love working there, I love being there, raising my child there," she said. "It's just really sad for me to see like, I am part of the Hollywood Chamber and our crime, every week on our meetings, our crime has just shot up."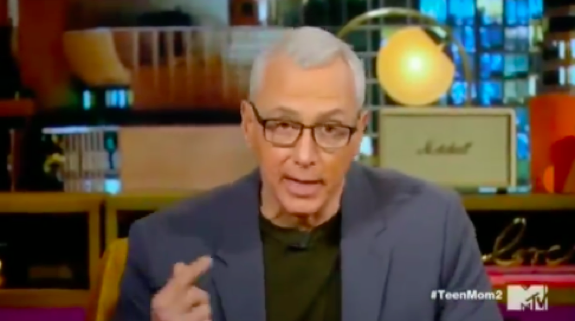 "I'm very proud of myself for actually posting being attacked and talking about people spinning things to say I battered them."
As The Ashley previously reported, Farrah was arrested at a Hollywood club in January after she allegedly slapped a security guard. The incident ultimately led a security guard to initiate a citizen's arrest until the cops arrived to haul the former Teen Mom star away. Farrah maintains she was attacked at dinner by a hater and was a victim of "batterment" during the citizen's arrest.
In addition to making some changes for herself, Farrah recently allowed her daughter Sophia to make a minor change to her appearance by getting a septum piercing to celebrate her 13th birthday.
While Farrah said she isn't the biggest fan of her daughter's new piercing, she felt taking Sophia to have the piercing done professionally was a better option than Sophia sneaking off and doing it herself and possibly getting an infection.
" … I am blessed that even though I wasn't for it, that we had a professional pierce her nose," Farrah said.
Farrah also defended her decision to allow Sophia to get the piercing, assuring everyone it was done "legally" in order to ensure Sophia's safety.
"To those who might feel that it's inappropriate that my daughter got her nose professionally done legally– I'm all about being legal– we abided by the law," Farrah said. "I am doing my best as a parent to make sure that she is healthy and happy and I covered those bases."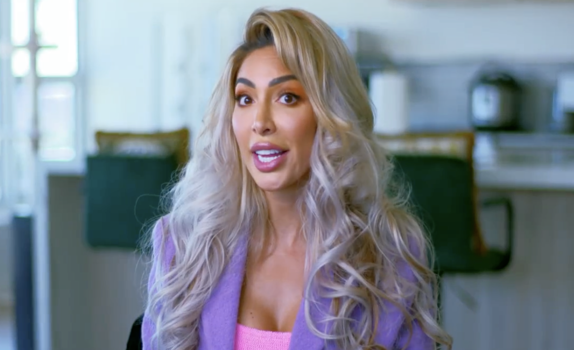 Farrah added if Sophia decides later in life to get more piercings, "more power to her," though she doesn't know if she'll ever be "down" for Sophia getting a tattoo.
RELATED STORY: Jenelle Evans Says It's "Not Fair" She Was Fired From 'Teen Mom' Yet Amber Portwood Remained on Show After Her Domestic Violence Arrest: Watch the Video!
(Photos: MTV; Instagram)