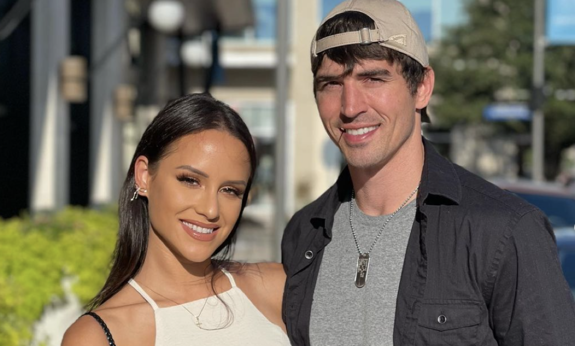 The Nickson family is growing– again!
Jessica Graf and Cody Nickson of Big Brother 19 have revealed they are expecting their third child together.
Jessica and Nick shared their big news Tuesday on social media, revealing the "Nickson Addition" is due in August. (And in true social media influencer fashion, they made sure to include their unborn child's Instagram handle in the caption.) Jessica also posted photos of her and her 16-week baby bump.
"A lot of you have already guessed it and it's nice to not have to hide it anymore," Jessica wrote. "We prayed for you & now we can't wait to meet you."
As fans of the couple may recall, Cody and Jessica met in 2017 during Season 19 of 'Big Brother' and they went on to win The Amazing Race in 2018. That same year, the two tied the knot.
Cody and Jessica welcomed their first child together, daughter Maverick, in 2019 and their second daughter Carter in 2020. The "Nickson Addition" will make baby number three for Jessica and number four for Cody, who also has daughter Paisley from a previous relationship.
On Cody's Instagram bio, he lists all of his daughters, and "Baby Nickson" as a daughter as well, so it appears that the couple is having yet another girl.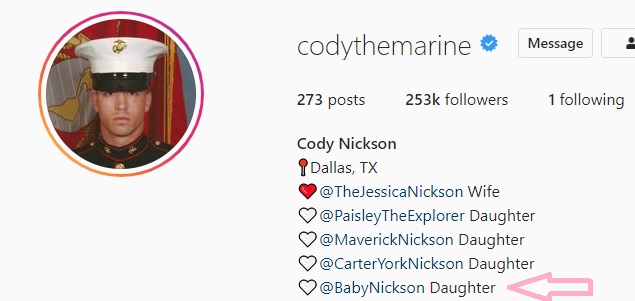 Along with shamelessly promoting dropping Baby Nickson's Instagram handle to fans this week, Jessica and Nick are looking for name suggestions for the little one, which can be submitted via Jessica's Instagram Story.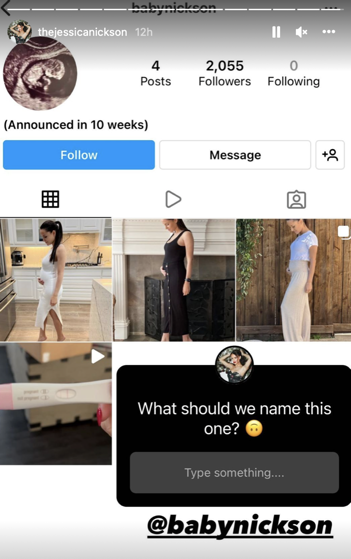 RELATED STORY: A New Baby, Closed Borders, An Unexpected Death & More: Why Four Teams Were Unable to Return to COVID-Impacted 33rd Season of 'The Amazing Race'
(Photos: Instagram)