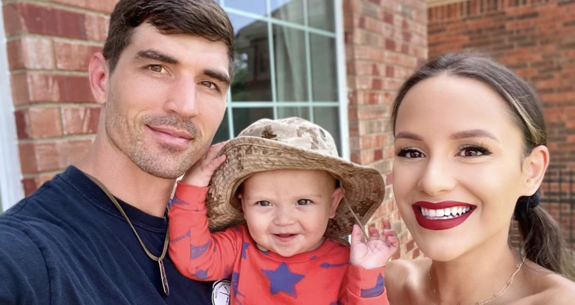 Jessica Graf and Cody Nickson of Big Brother 19 have welcomed their second child together!
The couple's daughter— whom they named Carter York Nickson— was born on Monday.
Jessica and Cody had been sharing updates with fans on their baby's very own Instagram page and they introduced Carter this week, who was born weighing 7 lbs, 2 oz and measuring 19.5 inches.
Jessica and Cody also shared the news on their own social media accounts.
"Carter York Nickson, you're perfect," Jessica captioned a photo of her daughter swaddled in a blanket and wearing a green beanie. "Mommy and Daddy love you like crazy already. Going to just stare at you for forever."
For his announcement, Cody posted a photo of himself holding Carter in the hospital.
"Carter York Nickson… I love you," he wrote. "May God guide you to and through an incredible life."
The couple also shared multiple photos and videos of their new addition.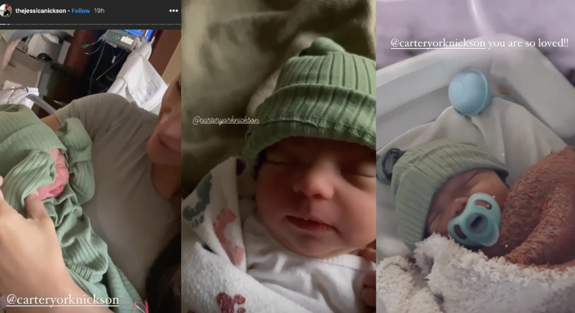 As fans of the couple may recall, Cody and Jessica met in 2017 during Season 19 of 'Big Brother' and they went on to win The Amazing Race in 2018. That same year, the two tied the knot.
Cody and Jessica, who welcomed daughter Maverick in 2019, announced in May that they were expecting once again. Carter makes baby number two for Jessica and number three for Cody, who also has daughter Paisley from a previous relationship.
On Tuesday, Jessica and Cody announced they were heading home from the hospital with Carter and on Wednesday morning, Jessica shared a message dedicated to her family, in which she also thanked her "community of people."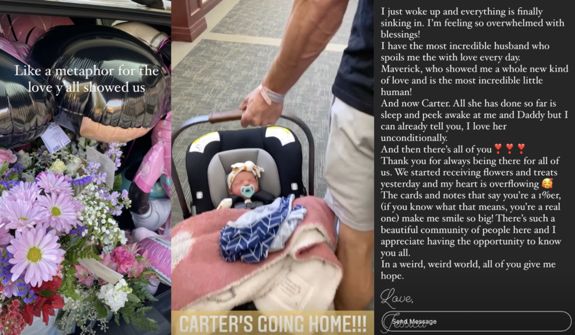 "I just woke up and everything is finally sinking in," Jessica wrote. "I have the most incredible husband who spoils me with love every day. Maverick, who showed me a whole new kind of love and is the most incredible little human! And now Carter. All she has done so far is sleep and peek away at me and Daddy but I can already tell you, I love her unconditionally.
"And then there's all of you," she continued. "Thank you for always being there for all of us."
RELATED STORY: Chris "Swaggy C" Williams Confirms He's Done With Reality TV; Says He Would've Turned Down 'Big Brother: All Stars' & Won't Do Another Season of 'The Challenge'
(Photos: Instagram)