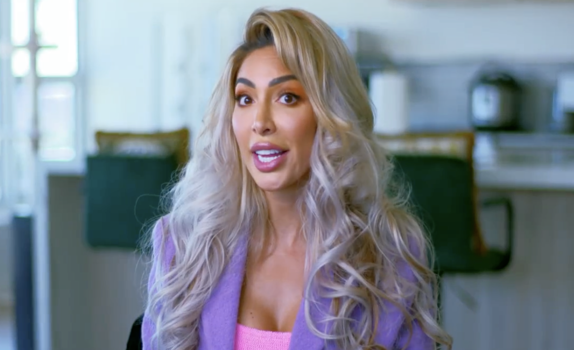 From wanting brain-scanned boyfriends to wanting to call a truce with your nemesis, the stars of the Teen Mom franchise (both past and present) have been keeping themselves busy lately! In an effort to keep you up-to-date on the latest 16 and Pregnant, Teen Mom OG and Teen Mom 2 news, The Ashley brings you the Teen Mom News Pile.
Here are some of the major (and minor but interesting) 'Teen Mom'-related things that have happened over the last week or so…
Briana DeJesus claims she "doesn't think about" Kail Lowry anymore & says their relationship is "better" now that the lawsuit is over.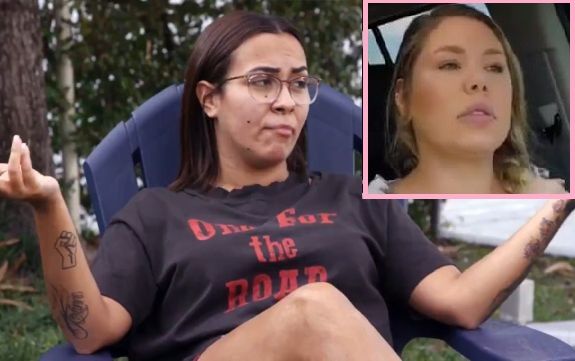 Has one of the biggest feuds in 'Teen Mom' history finally been put to bed?
According to 'Teen Mom 2' star Briana, her relationship with nemesis Kail has improved, now that Kail's lawsuit against Briana is over.
(As The Ashley previously reported, a judge dismissed Kail's case against Bri in April, and Kail was recently forced to hand over $100,000 to Briana to pay for Bri's legal and court fees. To celebrate the win, Briana threw a money-themed party for herself and invited Jenelle Evans and Jade Cline, and even her wayward baby daddy Luis Hernandez, who DJ'd the event.)
"Our relationship is certainly better now that communications are not being relayed through the funnel of bad legal advice," Briana recently told Us Weekly.
Speaking of bad legal advice, Bri stated that Kail must have gotten some when she was told it was a good idea to sue Briana.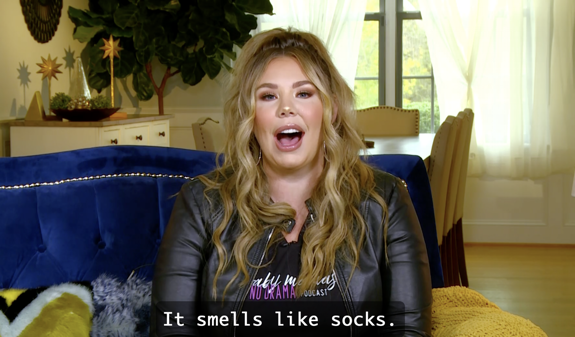 "It seems that Kail may have gotten upset, but was then very poorly advised as to whether there should be a lawsuit," she said.
Despite all the back-and-forth social media shading, Twitter bickering and general ugliness that has happened between her and Kail since Briana did the "WaWa horizontal mambo" with Kail's ex-husband, Javi Marroquin, Bri insists that she's not giving Kail much thought these days.
"I do not think about Kail," Briana said. "My head is full of thoughts about my family and friends — Kail does not live rent free in my head," she says.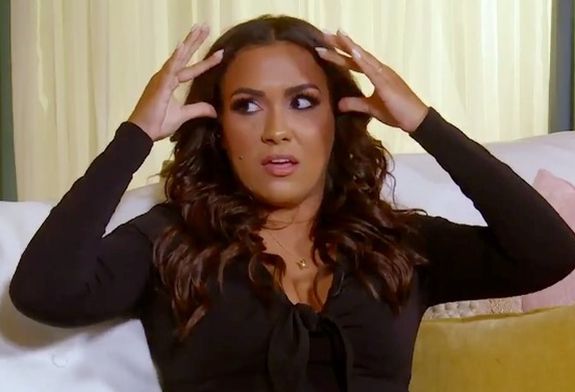 (Earlier this month, though, Briana did shade Kail for her lack of family, bragging that the highlight of her life is "having a loving family, which u don't have so I'll always be winning.")
"I look forward to an improved relationship with Kail," Briana said.
She added that Kail's relationship with her current boyfriend, Elijah Scott, is "none of my business."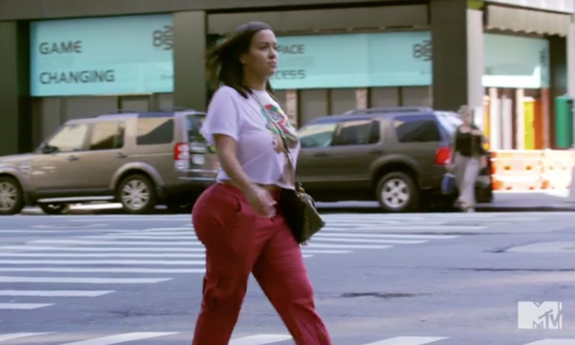 Kail has not responded to Briana's claims.
Farrah Abraham claims all of her future dates will have to undergo a "pysche" evaluation & brain scan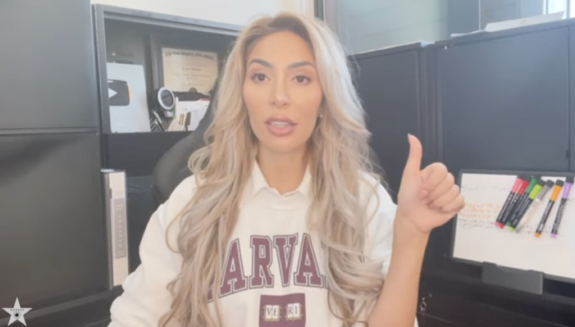 Farrah says that if you want to date her, you must undergo significant scientific testing.
(Honestly, The Ashley thinks this is a good idea. If you actually want to date Farrah, you probably should have your brain checked.)
The Backdoor Teen Mom was recently called out by Mack Lovat— a man she was photographed kissing. Farrah did an interview with TMZ about her "new man," only to turn around hours later and inform TMZ that her and Mack had split and that he had "turned into a monster."
In an interview with The Ashley, Mack told the real story behind his time with Farrah, stating that he barely knew her and had "never agreed" to be in a relationship with the Backdoor Teen Mom.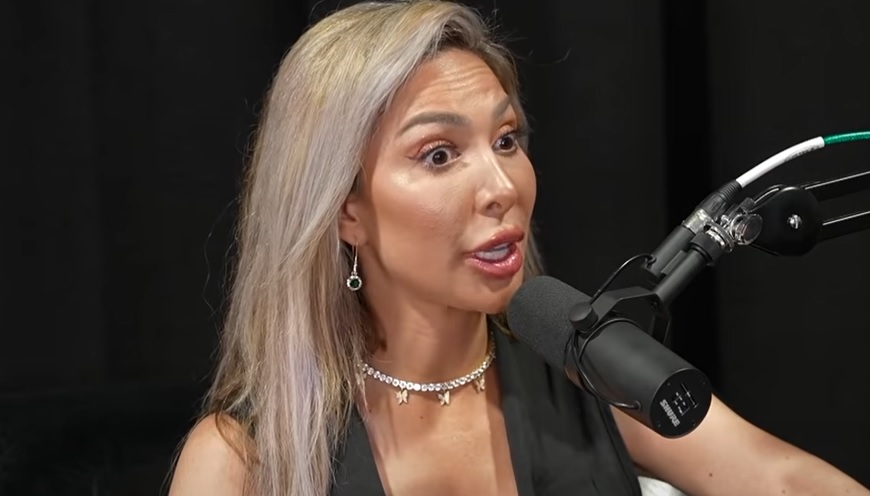 Anyway, Farrah retaliated against Mack by posting what she claimed to be a nude photo of him (which she insinuated he sexted to her). The photo was also posted on her for-profit OnlyFans site. When the news of Farrah posting the revenge p0rn started to circulate, Farrah doubled down, reposting the post and seemingly referring to Mack as "Adderall & Xanax" (for some reason).
"Hopefully I helped Adderall & Xanax to stop talking…" Farrah wrote. "Check your substances & mental health."
She then revealed the new requirements all potential suitors will have to undergo in order to date The Big F.
(But, of course, because this is Farrah, things were spelled incorrectly and it was just a big gob of "Farrah Speak." As always, The Ashley has left Farrah's words unedited in order to preserve the genuine "Farrah Speak."
"Next time I date their Getting a physche eval & brain scan."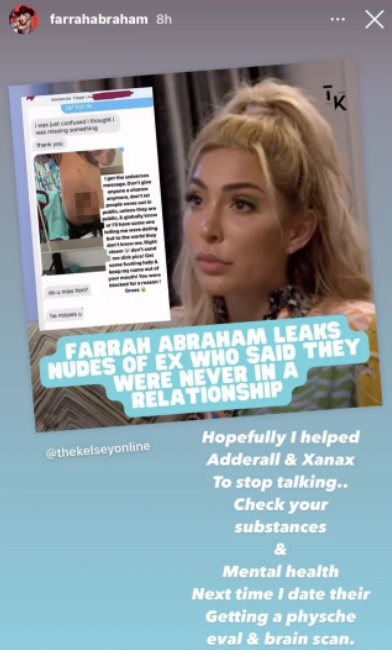 Mack has yet to speak out about Farrah allegedly posting his nude photo.
Kail Lowry says she may be willing to have a fifth child, even though she had a "really hard time" bonding with fourth son Creed.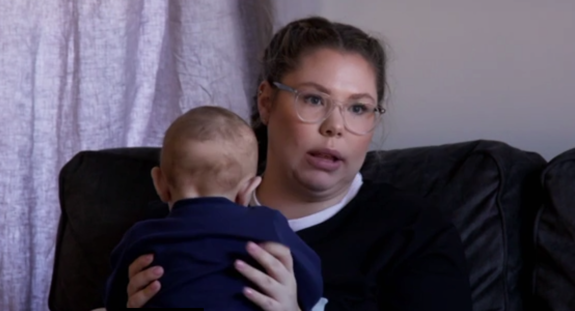 Former 'Teen Mom 2' star Kail hasn't ruled out the idea of expanding her family, despite having already welcomed four children with three different men.
During an episode of the Love & Order podcast, Kail said her boyfriend, Elijah Scott, has no children and may want some of his own someday; however, Kail says she's on the fence about having more kids.
"Ah, I don't know," Kail said of adding another kid to her litter. "Like the idea of starting over. My youngest [Creed] is about to be two."
"I had a really hard time bonding with him– like the circumstances surrounding the pregnancy," she continued. (Kail is likely referring to this incident, which allegedly happened around the time Creed was conceived, and possibly the fact that she considered having an abortion when she was pregnant with Creed.)
"Now we are so close, we cuddle. To think about starting over, I don't know… "
Despite speculation surrounding Kail's pregnancy with Creed, Kail did not go into detail regarding the "circumstance" that caused her to have a difficult time bonding with her youngest son.
MTV Books is about to release a Young Adult novel based off of "16 and Pregnant."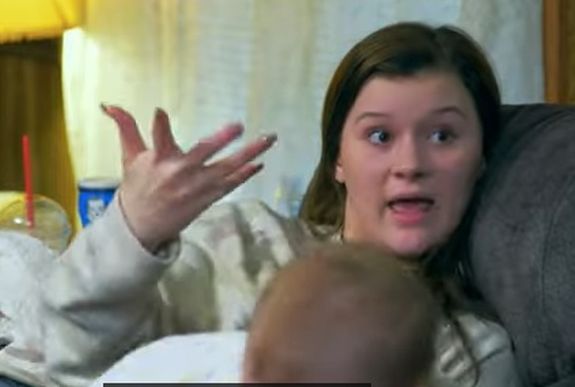 Just when you thought MTV had milked the literal last drop out of their underage cash cows…they come back for another squeeze!
On Wednesday, MTV Books announced that a young adult fiction novel based on MTV's hit series "16 and Pregnant" will be released in January 2023. The book, which is literally called 16 and Pregnant: A Novel, is described as being for readers ages 14-99. (Apparently once you reach the age of 100, you're tired of hearing about teenagers shooting spawn out of their underage hoo-has?)
Written by LaLa Thomas, 16 and Pregnant: A Novel is described on the publisher's website as a "contemporary teen novel inspired by MTV's iconic reality show."
"'16 & Pregnant: A Novel' honestly and openly explores pregnancy through the eyes of two young Black teens in modern-day Nevada," the website continues. "Debut author LaLa Thomas combines personal insights, heartfelt dialogue, and authentic emotions in this powerful portrait of American teen life."
View this post on Instagram
The @MTVBooks and the official @TeenMom Instagram account both posted about the novel, causing "16 and Pregnant" Season 2 alum Nikkole Paulun to comment, "What is this?!"
The novel is available for pre-order here.