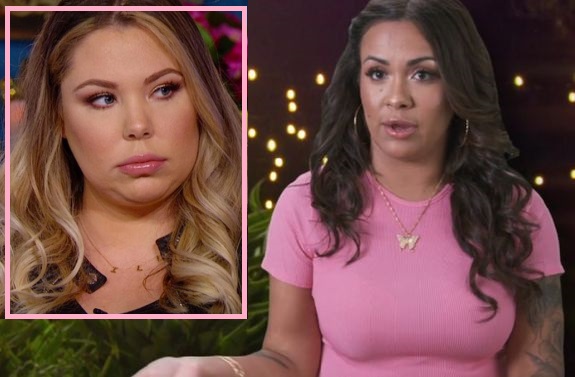 More than a month after Briana DeJesus was victorious in the defamation suit filed against her by Kail Lowry, drama between the Teen Mom 2 stars continues to unfold on social media.
While insults, allegations, treadmills, clown costumes and victory parties have been thrown along the way, Briana made two particular digs at her nemesis on Thursday that some fans believe went way too far– making fun of Kail's current struggle with depression and Kail's lack of parents/family.
The (latest) drama between the two began after Briana took to social media Wednesday to not so subtly remind everyone she would be receiving her $100,000 payout on Thursday– courtesy of Kail, who was ordered to pay up after her defamation suit against Briana was dismissed by the judge.
"Tmrw will be a good day and I get to see some of my favorite people," Briana wrote on her Instagram Story, which was reposted by @teenmomshaderoom_.
(One of the "favorite people" Briana was referring to was co-star Jade Cline, who was photographed with Briana at the MTV Movie & TV Awards the same day Briana received her check.)
Kail took to Twitter to respond to Briana's payday post, telling her former co-star to "Enjoy today, it's the highest point you'll ever get in your life."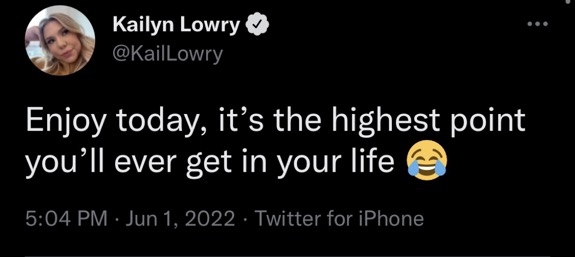 After someone on Twitter accused Kail of "still trying to bring Bri down," Briana chimed in, insisting she was unbothered by Kail's remarks.
"Of course she is [trying to bring me down] but that can't happen, thought she would have learned her lesson by now," Briana wrote.
Briana went on to fire off another tweet aimed at Kail, slamming the mom of four's mental health struggles and lack of family. (As fans know, Kail has only met her father once– during her 16 and Pregnant episode– and her mother, Suzi is an addict whom Kail does not have contact with.) Briana also suggested that Kail uses white privilege (and the United States court system) to get her way.
"Taking anti-depressents once u realized u can't always use the court room/color of ur skin to shut people up," the deleted tweet read. "High light of my life= having a loving family which u don't have so I'll always be winning."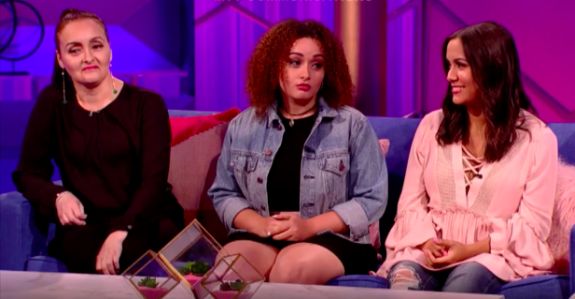 Although Bri deleted her tweet, a screenshot of it was posted by @teenmom.tea on Instagram.
Briana's message was not received well among many 'Teen Mom 2' fans on social media, with quite a few comparing the family support Briana has in her mother and sister to Kail's estranged family.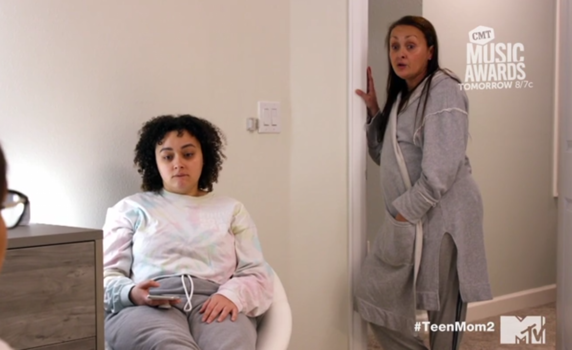 Kail revealed in May 2021 that she is not on speaking terms with her mother, Suzi, or her sister, Mikaila. (In 2020, her long-lost meat-fridge-locking father Raymond surfaced on social media to complain about his "MTV experience," as did Mikaila.)
Kail has also opened up over the years about the difficult relationship she has with her mother– whom Kail previously alleged is an alcoholic.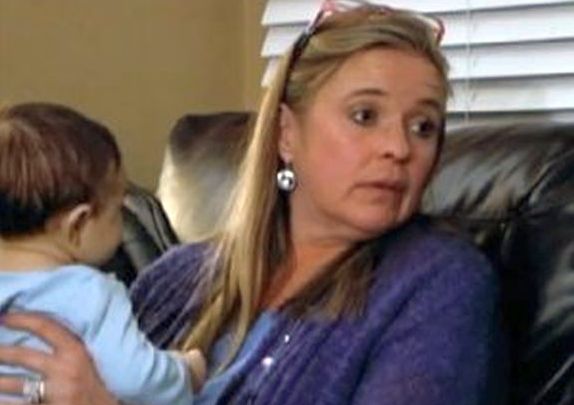 Other comments on Briana's page– as well as the official 'Teen Mom' Instagram page– called out Briana for seemingly failing to consider Kail's four children to be part of the "loving family" she claims Kail doesn't have. Many others took issue with Briana insulting Kail's struggle with mental health, calling her words "disgusting."
"Disgusting shaming someone for the fact their parents abandoned them, their weight or the fact that they take anti-depressants," someone wrote. "Pure trash."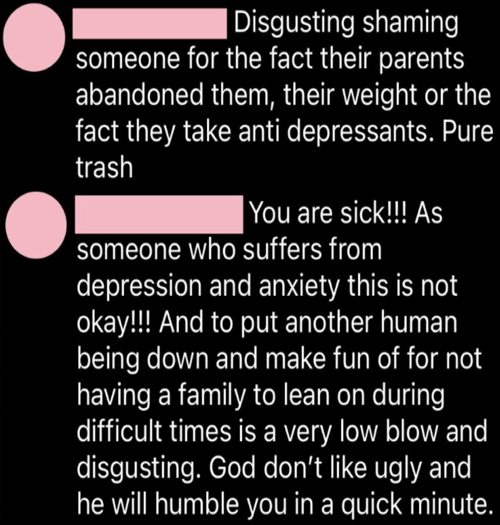 "You are sick!!! As someone who suffers from depression and anxiety this is not okay," another person wrote. "And to put another human being down and make fun of for not having a family to lean on during difficult times is a very low blow and disgusting. God don't like ugly and he will humble you in a quick minute."
Some fans of the show vowed to stop watching 'Teen Mom 2' all together, with a few even calling for Briana to be fired from the show.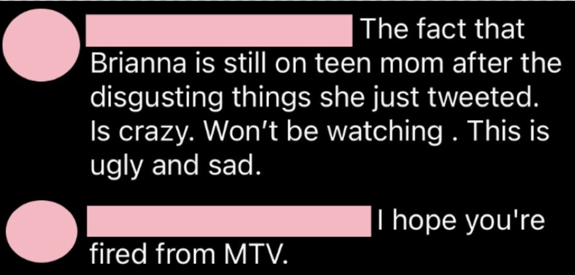 "The fact that [Briana] is still on teen mom after the disgusting things she just tweeted is crazy," one person commented. "Won't be watching. This is ugly and sad."
"I hope you're fired from MTV," another wrote.
Neither Kail nor Briana have yet to post any additional comments regarding their latest social media scuffle, but stay tuned… it's inevitable.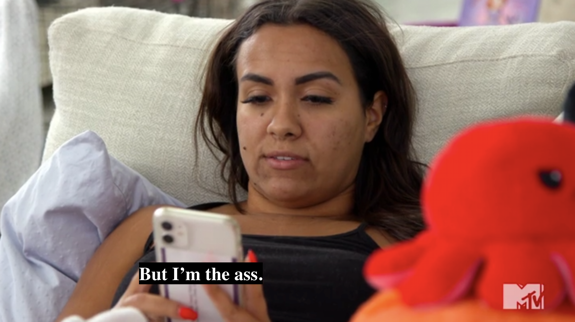 UPDATE! Following the backlash from her deleted tweet, Briana clarified her thoughts on using anti-depressants on Friday.
"I never said taking antidepressants was a bad thing. Shit, I have some prescribed to me as well and need them from time to time. I just don't appreciate ppl playing the victim instead of doing inner healing work."
RELATED STORY: Kail Lowry Says It's "Sickening" How Her Ex Chris Lopez Downplayed His Alleged Assault on Her; Will Be Discussing It With Dr. Drew On Her Podcast
(Photos: MTV; Instagram; Twitter)