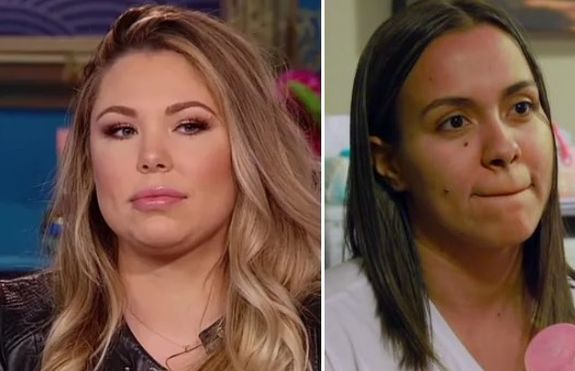 Kail Lowry says she didn't just lose the defamation lawsuit she filed against her Teen Mom 2 co-star Briana DeJesus, but she also lost a bunch of money.
On Tuesday, Kail was a guest on The Viall Files podcast, which is hosted by former Bachelor star Nick Viall. Kail and Nick discussed recent pop culture events, including the ongoing defamation trial between Johnny Depp and his ex Amber Heard. The conversation caused Kail to weigh in on her own lawsuit…and reveal how much she ended up spending on it so far.
"I just got out of a defamation lawsuit," Kail told Nick. "I lost– well, it was dismissed. I didn't lose. It was dismissed."
"It was a waste of $200,000. But you live and you learn," Kail admitted.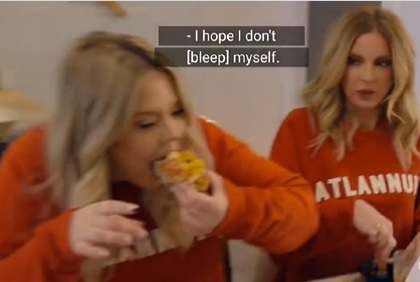 Kail sued Briana for defamation in July 2021, claiming that an interview Bri gave to a clickbait site, as well as an Instagram Live session Briana did about 'Teen Mom 2' and Kail, caused Kail and her brand harm. During the interview in question— which Briana gave to Celebuzz on June 9—Briana claimed that Kail "physically beat" Chris Lopez (who is the father of Kail's sons Lux and Creed), and broke into and entered the home of Chris' mother. Kail was arrested for her actions, but she denied ever breaking and entering.
When Nick suggested that Kail probably regrets spending all of that cash to sue Briana, she told him she is happy she did it.
"I actually don't regret it because I stood up for myself," she said. "I felt like I was taking a lot [from Briana], so I stood up for myself. So, ultimately, if nothing else, that's what I got out of it."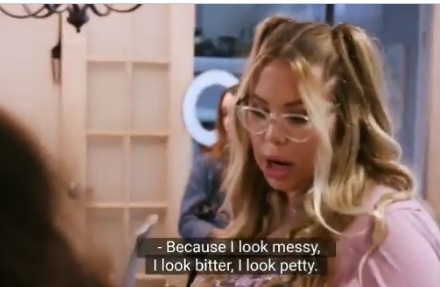 As The Ashley previously reported, the judge in the defamation case dismissed the case earlier this month, ruling in favor of Briana. He also ruled that Briana's Anti-SLAPP Motion for Summary Judgement has been granted. (FYI: Anti-SLAPP– stands for "Strategic Lawsuit Against Public Participation," and is defined by anti-SLAPP.org as lawsuits "used to silence and harass critics by forcing them to spend money to defend these baseless suits.")
The fact that the anti-SLAPP motion was granted is important because, generally with anti-SLAPP motions in Florida, the winning party is entitled to recover their attorney's fees and costs from the losing party. Briana has already publicly stated that she plans to sue Kail if necessary to recover the over $120,000 she says she spent in attorney and legal fees for the lawsuit.
Kail told Nick that she believes having to file the lawsuit in Florida had a lot to do with it being dismissed.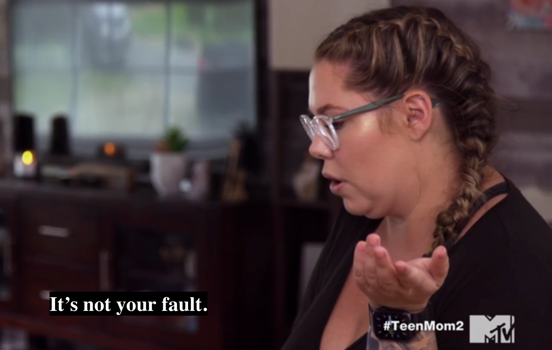 "I personally think that, the state of Florida— I had to sue her in the state of Florida [where she lives]— and they just look at things very differently," Kail said. "But the judge didn't think that I proved [Briana acted in] malice [and that] she purposely spread rumors and lies.
"[My case] didn't end up going to the jury trial, because [Briana's lawyers] filed an anti-SLAPP motion, which is essentially [her] saying she didn't defame me; I'm trying to silence her freedom of speech," Kail continued. "Not all states recognize them in the same way or have that."
Kail later revealed that she has considered suing other people for defamation in the past, but was advised against it by her lawyers.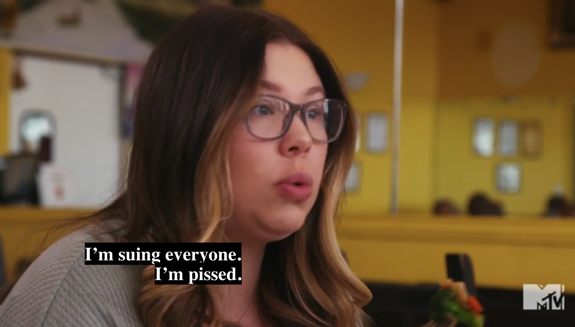 "I have brought defamation to my attorneys multiple times and they always told me, 'No, no, no.' I brought this one against my castmate [Briana] and they were like, 'Yes, we got this' and I lost. Well, I didn't lose, it was dismissed but it's the same thing. It's essentially a loss."
Still, Kail says she's glad she sued Briana, even if it cost her a fortune.
"That was the takeaway from mine. It was the principle," she said. "I'm standing up for myself, so I care less about the dollar. I care less about the amount. I'm going to stand up for what's not true. You're not gonna spread this about me."
You can listen to the full episode of The Viall Files podcast featuring Kail below!
RELATED STORY: Kail Lowry Confirms She Will Not Be Part of Upcoming Combination 'Teen Mom' Show; Says She Wants To Do Her Own Reality Show Instead
(Photos: MTV)