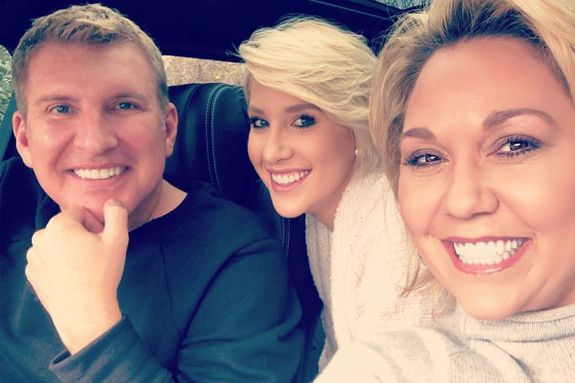 A week after her parents were found guilty on a slew of federal charges–including bank fraud and tax evasion– Savannah Chrisley is speaking out.
As The Ashley previously reported, Savannah's parents— Todd and Julie Chrisley were on trial after being charged with conspiracy to commit bank fraud, bank fraud, conspiracy to defraud the United States and tax fraud. (Julie was also charged with wire fraud and obstruction of justice.) The Chrisley Knows Best stars were found guilty on all charges on June 7.
On Thursday, Savannah broke her silence, vowing to stand by her parents and continue to fight their conviction. She also claimed that she is upset with God, as well as the United States justice system, both of which Savannah feels "failed" her family.
"Hi there my Instagram family…it's been a few weeks," the Growing Up Chrisley star wrote on Instagram. "Before you continue reading I would like to ask one thing of you…please be kind. This life is so cruel and we're all doing the best we can.
"I will continue to stand by my family and fight for justice. Justice for ourselves and for others that the system has failed. (There is only so much I can comment on legally at this moment.)"
Savannah then wrote about how upset she has been that her prayers weren't answered in regard to her parents being found not guilty.
"Recently, I've felt let down by God, that my relentless prayers have been unheard," Savannah wrote. "But I do believe that He will use every hardship and adversity we go through to strengthen us and prepare us for an even greater purpose. So I will continue believing in our Lord and Savior…I pray for strength, hope, and love.
"Thank you to all of those that continue to stand by our sides. This fight isn't over."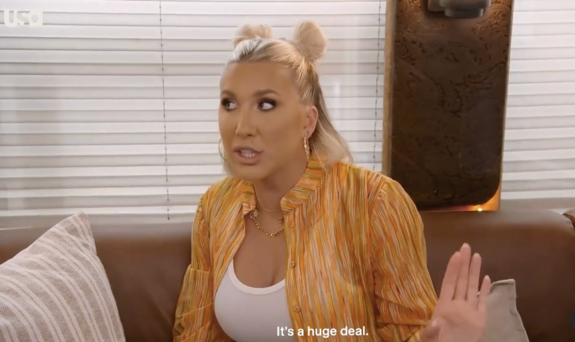 After being found guilty, Todd and Julie issued a statement through Julie's attorney, who confirmed an appeal will be filed, noting the Chrisleys will fight "until they are vindicated."
"Both Chrisleys are devastated and disappointed with the verdict and will be pursuing an appeal," Julie's lawyer, Steve Friedberg, told ET. "Julie and Todd are so grateful for the love and support shown by their family, friends and fans. They both remain strong in their faith and will continue the 'fight' until they are vindicated. They have their priorities in order and are currently concentrating on the welfare of their children and Todd's mother, Elizabeth Faye Chrisley."
Todd and Julie's sentencing is not scheduled until October. Though neither have been remanded to jail, they have been placed on home detention with electronic monitoring systems.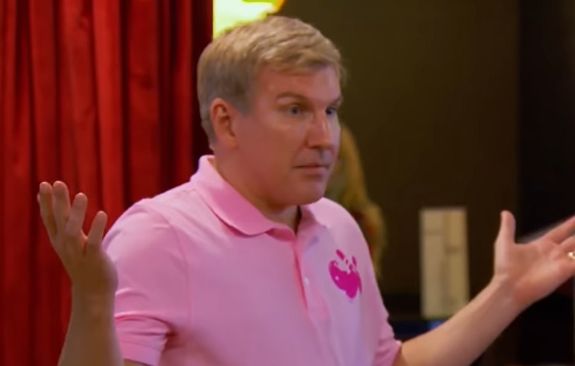 According to a court order, Todd and Julie are only permitted to leave their home for work, education, religious service, court-ordered obligations, medical treatment or attorney visits. All other activities must be pre-approved by their probation officers, who must also be informed if the couple spends more than $1,000.
Both Todd and Julie are currently facing 30-year prison sentences.
RELATED STORY: Todd & Julie Chrisley Found Guilty On All Counts Including Bank Fraud & Tax Evasion After Three-Week Trial: Facing Up to 30 Years In Prison
(Photos: Instagram; USA Network)