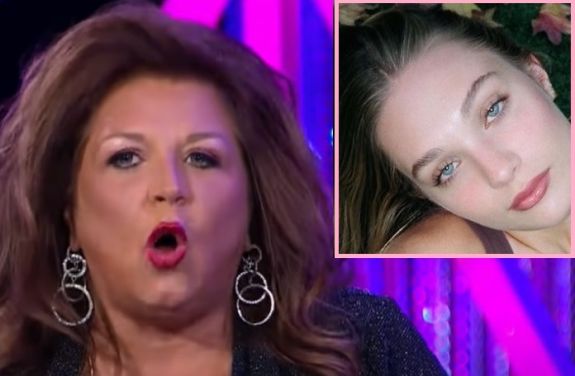 Abby Lee Miller is not happy about what her former student and Dance Moms co-star, Maddie Ziegler, recently said about her and her Abby Lee Dance Company (ALDC)— and now she's firing back at Maddie with some revelations and comments of her own.
As The Ashley previously reported, Maddie told Cosmopolitan that she feels the atmosphere that Abby created a "toxic environment" for her and the other dancers in her company. She also stated that she was "at peace" with never having to speak to Abby again.
"She trained me, she helped me, but also, I knew I would be okay without her and I was sick of being in a toxic environment," Maddie said.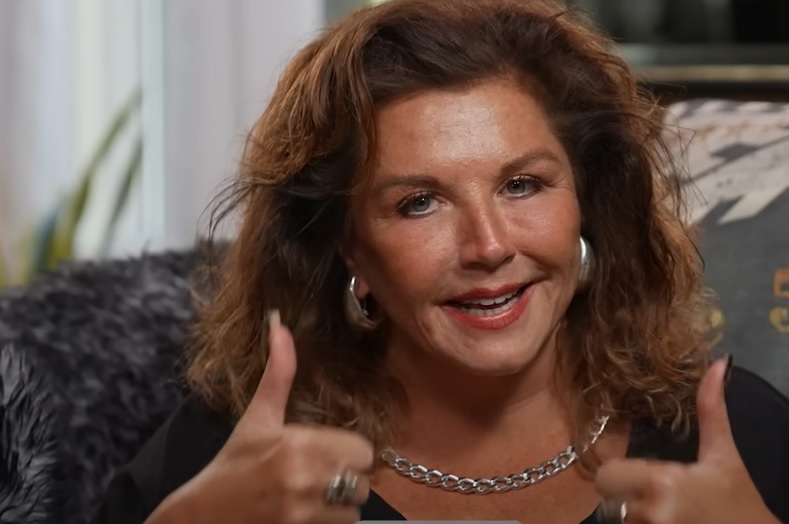 After Maddie's interview began to circulate on The Interwebs, Abby caught wind of it and was less-than-thrilled about what her former star dancer had to say about her and show that made her famous. In a YouTube video entitled "Dear Cosmopolitan," Abby responded to some of Maddie's claims.
"In today's video, I talk about some recent press," Abby wrote. "I've said a lot of things over the years. But as proud as I am of Maddie, I must speak from the heart. My love is with my students always. And once a student, always a student."
Abby goes on to say that, while Maddie did, indeed, put in a lot of hard work to get her career to the point it is at now, "a lot of other people worked hard, too."
"I know that what I did for Maddie, with Maddie, helped her succeed," Abby said later on in the video.
Here are a few interesting things Abby revealed and addressed in her YouTube video.
Maddie and the other kids weren't actually under contract & could have left at any time.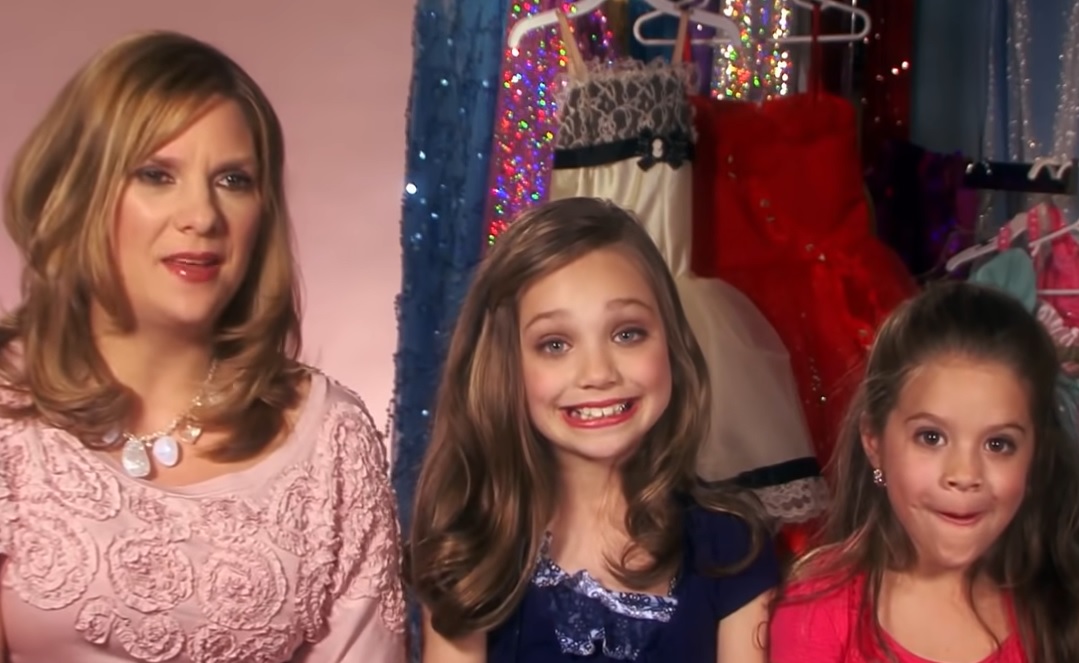 In the interview, Maddie claimed that she and her family (which includes sister Mackenzie and mom Melissa) wanted to leave the ALDC and 'Dance Moms' for a long time before they actually did, but they couldn't due to their contracts.
"My family and I really tried to leave for the last three seasons," she said. "But when you're in a contract, it's really hard. Eventually, I finally got out."
In her video, Abby revealed (for the first time publicly) that Maddie and the other original minors on the show were not under any contract at all.
"What I don't understand about 'the pressure' and the 'toxic situation,' is if it was so toxic, why did you keep doing it?" Abby said. "I had to! I tried to quit, many a time! And I was forced to come back to set, because I signed a contract.
"But— newsflash!—the kids, the original cast, never had a contract."
While Maddie and the other original kids weren't under contract, Abby said their mothers were.
"But the kids? Nobody wanted to pay the money and go through the process so they were just kind of there on a handshake," she said.
Abby said she had to go to bat for Maddie & the other dancers & often had to fight with the show's producers.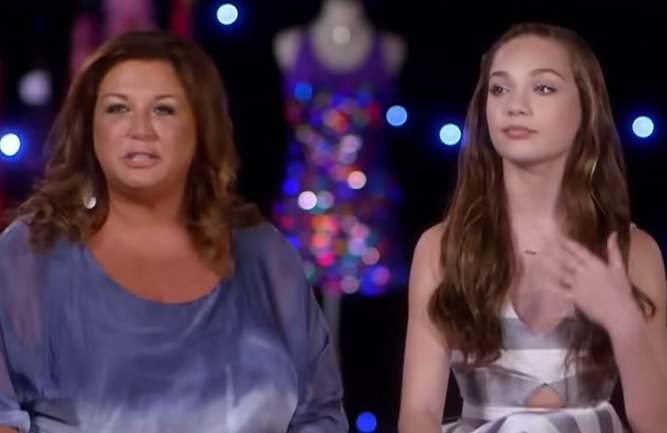 Although Abby was tough on her dancers, she said she often had to spar with the producers of 'Dance Moms' to get Maddie and the other dancers some of the opportunities they had.
"I was on [the dancers'] side," she said. "I was battling the producers. I was fighting for better music. I was fighting for a chance to have actual costumes made for these kids, instead of just getting them out of a catalog, overnight, and throwing them on the kids without a fitting. I was fighting for everything for these kids to be the best that they could be on television."
The 'Dance Show' producers & Lifetime didn't want Maddie to appear in Sia's "Chandelier" music video.
Abby stated that it was her who "went to bat" for Maddie so she could leave production and go to Los Angeles to shoot a music video with Sia. (Maddie was 11 when she did the "Chandelier" video and went on to appear in several more Sia music videos.)
"I fought with the producers. I fought with the network," Abby said. "I put my job on the line for a kid. A kid that I loved, to go to something different and exciting."
Abby slammed Maddie's claims that Abby wouldn't allow her dancers to befriend their competitors.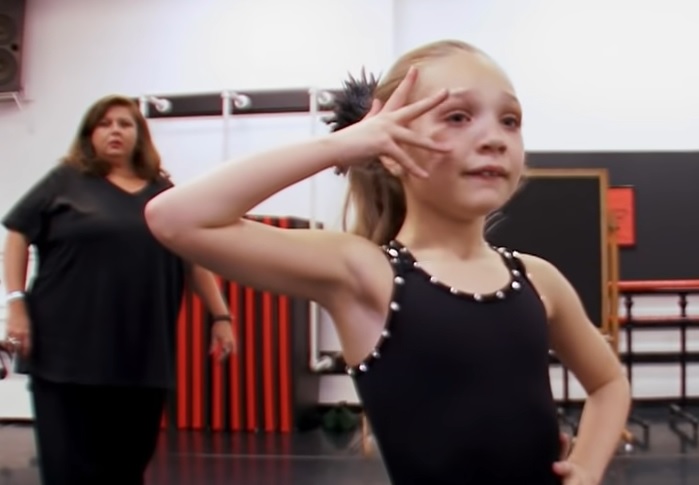 The 'Dance Moms' star said she "had to address" Maddie's claim that Abby didn't allow her dancers to be friends with other dancers they were competing against.
"This business about you can't be friends with them?" Abby said. "Didn't Maddie ever compete against Kendall [Vertes]? Weren't they friends? What about Kalani [Hilliker]? They weren't friends? What about Chloe [Lukasiak]? I have students that are friends with kids from other studios for years. They end up moving to New York City and they're roommates. They're friends. They socialize together.
"I'm a dance teacher. I am not going to tell you who you can and can't be friends with," Abby added.
Abby claims Maddie has forgotten what it's like to be not be famous.
"The article's all about fame," Abby said. "Maddie doesn't remember when she wasn't famous. But I do," Abby said. "I knew that little girl could have a better life, a more exciting life, with an education at the ALDC."
Later in the video, Abby says that "at 19 years old, I don't think [Maddie] realizes what all happened."
You can watch Abby's full video below!
RELATED STORY: Maddie Ziegler Calls 'Dance Moms' "Sad" & "Toxic"; Says She Never Wants to Speak to Abby Lee Miller Again
(Photos: Lifetime; Instagram; YouTube)