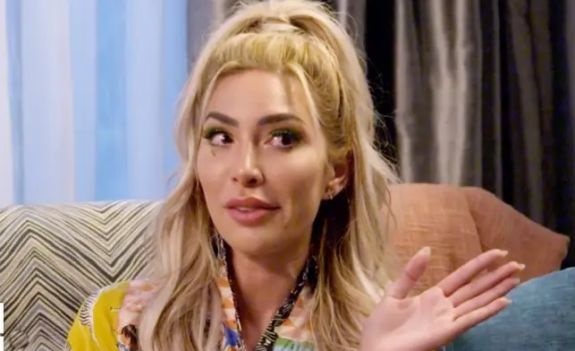 Farrah Abraham's "relationships" generally don't last long, but the Backdoor Teen Mom's latest courtship may set the record for her shortest ever.
Over the weekend, the Teen Mom-star-turned…whatever it is that Farrah does now showed off her new boo (musician Mack Lovat) by ringing up her paparazzi pals to come snap photos of her licking, kissing and walking with the Minus Gravity guitarist.
As you do…
The Big F made sure to get plenty of photos taken of her tongue in Mack's mouth, and soon spoke to TMZ about her budding relationship with Mack, whom she says she met when he slide into her Instagram DMs a few years ago. Unfortunately for The Big F (but probably fortunately for Mack), the relationship blew up faster than Farrah's lips after that botched lip implant fiasco.
Less than 12 hours after TMZ ran the story about Farrah's new boo, she apparently called the site back to let them know that her relationship with Mack is already over. Naturally, because this is Farrah we're talking about, the demise of the relationship was due to Mack's actions (according to Farrah).
"Sometimes people turn into monsters with press, happy I found out now," Farrah told the site.
On Tuesday, she made it clear that she is back on the prowl. (Men, consider that your warning.)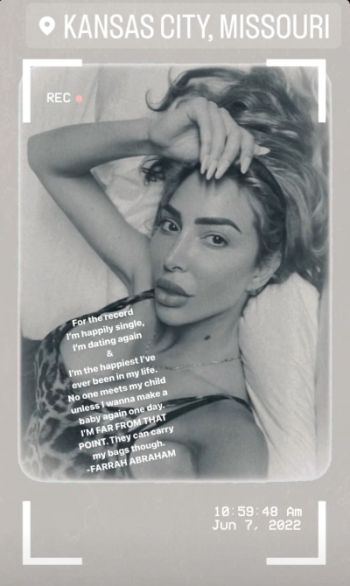 "For the record I'm happily single, I'm dating again & I'm the happiest I've ever been in my life," Farrah wrote on Instagram Stories.
She then added that any man she dates will not be allowed to meet her teen daughter Sophia until he's ready to spawn with her. (There's no word if Farrah will allow her new boos to meet her mini horse, Starburst, though.)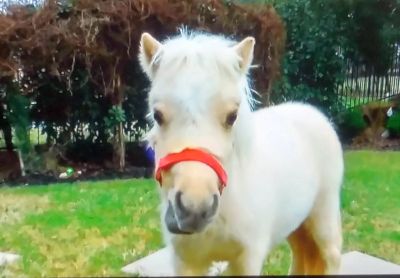 "No one meets my child unless I wanna make a baby again one day. I'M FAR FROM THAT POINT. They can carry my bags though."
Mack is not the first "ex" that Farrah has accused of turning on her. In fact, nearly every one of her relationships has ended, according to Farrah, due to the other person's actions. Back in 2018, she "dated" stuntman Aden Stay for about a week, calling it "love at first sight" only for Aden to come back and state that he only went on two dates with Farrah and she blew things "out of proportion."
Farrah later stated, ""I need to watch whom I date as many men target me for my success." (Aden denied her claim, stating that he had "zero desire to be famous.")
Farrah has gone on to accuse many of the men she's dated in the past of using her for her fame.
The Ashley has reached out to Mack for comment and will update this story when more information is available.