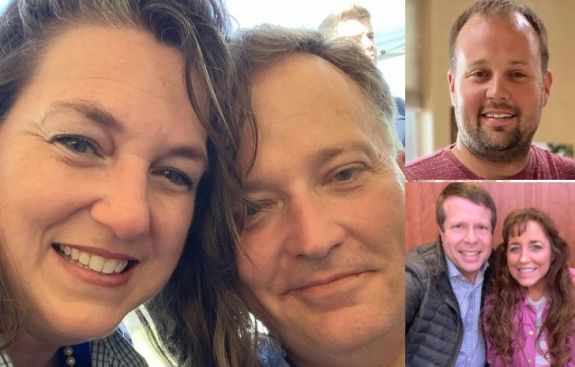 Trigger Warning: The story below contains mentions of child sex abuse and assault.
Jim Bob and Michelle Duggar's former besties are spilling some (very disturbing) tea on the former reality TV stars.
In Part 1 of a recent YouTube interview with The SoJo Files, Jim and Bobye Holt revealed some disturbing things about the 19 Kids & Counting stars, including how Jim Bob and Michelle viewed their son Josh's molestations of his four younger sisters and another young girl.
As The Ashley has previously reported, Bobye's testimony was instrumental during Josh's 2021 trial for possessing and receiving child sex abuse materials (CSAM). During her pre-trial testimony, Bobye talked about the day in March 2003 when Josh and his parents met with them and confessed that Josh had molested his sisters and another girl. The Holts— who were the Duggars' closest friends— were also connected because Josh had been "betrothed" to their daughter Kaeleigh since the age of 14.
In their interview with The SoJo Files, the Holts revealed plenty of interesting tidbits, but perhaps the most-disturbing piece of info discussed was the reason the Duggars felt that they needed to tell the Holts about what Josh had done.
The Holts stated that Jim Bob and Michelle considered what Josh had done to his sisters to be him "cheating" on Kaeleigh.
"They actually said, 'The reason we're telling you guys this is that Josh is in a relationship with Kaeleigh,'" Jim— who had been childhood friends with Jim Bob— stated.
Bobye revealed that, because Josh and Kaeleigh were in a relationship at that point, the Duggars felt they had to confess.
"Because they had known that he had done it before and they had never told us before then," Bobye said. "But because he had 'cheated' on Kaeleigh, that's why we were involved."
The Holts described Jim Bob and Michelle's demeanor on that night as "panicked" and "distraught."
"We were too," Jim said. "I went out and just bawled. I just cried."
Here are some of the other disturbing things the Holts revealed in their interview with The SoJo Files.
Josh tried to stop himself on the night he "digitally penetrated" his five-year-old sister, but couldn't.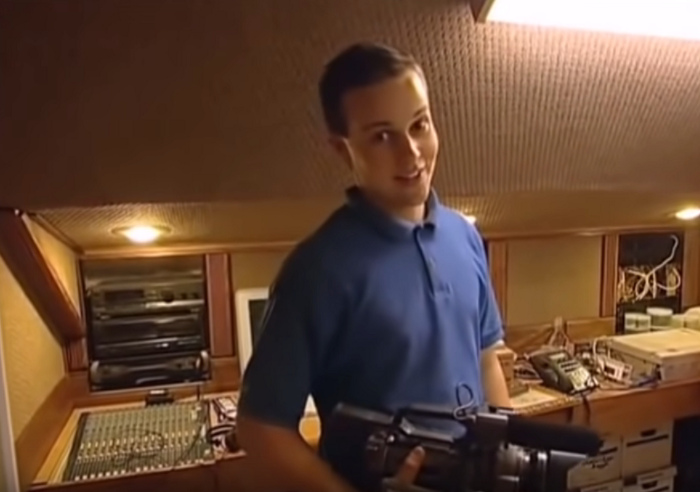 The Holts stated during the interview that Josh had been molesting his sisters since he was 12. On that day in March 2003, though, Josh was 15, and his victim was only five. Jim and Bobye detailed how that day played out, stating that Josh had tried to prevent himself from committing another act of molestation.
"We were at a friend's house, and Josh called my phone…Josh called my phone and all of our kids were there," Bobye said, adding that Josh asked to speak to Jim. Bobye told Josh that Jim was busy, so Josh asked to speak to Kaeleigh. Bobye said she only allowed them to speak for a moment.
"Come to find out, he was tempted. He was tempted that night and he was trying to call and not follow through with it," Bobye said. "And evidentially, after he got off the phone with Kaeleigh, he [molested Jane Doe No. 4] anyway.
"He started to do Bible time. That was what he was trying to do so he wouldn't do it," Bobye said, adding later, "He should have never been babysitting!"
(During her testimony, Bobye stated that Josh confessed to touching the five-year-old on her chest and genitals –both outside and inside her clothing– during Bible time as she sat on his lap.)
The incident happened after the Duggars became aware of what Josh had been doing to his sisters. He had already been sent away for "treatment" before and returned to the Duggar home.
"He had been told that he was not allowed to babysit anymore, but I guess they thought he was doing better and they [let him babysit]," Jim said.
Their daughter Kaeleigh was not Josh's fifth victim.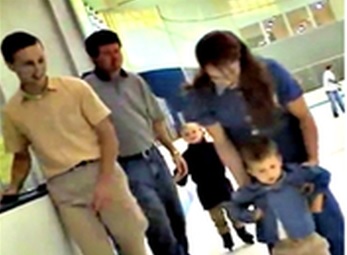 While Josh's sisters Jill Dillard and Jessa Seewald publicly came forward on television as two of Josh's victims, and his other two sisters, Jinger Vuolo and Joy Forsyth later came forward in a lawsuit they filed, Josh's fifth victim has never been publicly identified. (She was only revealed to be a "babysitter" and someone who was not related to Josh.)
While the Holts admitted that they know who the girl is (and said they will never reveal her identity, as she does not want it to be known), they did make it clear that their daughter Kaeleigh was not Jane Doe No. 5, as many people think.
"People kept saying that Kaeleigh was the one [non-family member who Josh molested]," Jim said.
Bobye stated that Kaeleigh– who has only spoken publicly about her time dating Josh a few times— told her parents that she was OK with people thinking she was Jane Doe No. 5, if that meant the real victim's identity was protected.
"Kaeleigh said, 'It doesn't affect me that people say that,'" Bobye said.
"We talked about it as a family and I said, 'Kaeleigh, we can defend you and we can be very adamant that you weren't the one [who was molested by Josh],'" Jim said.
The Holts felt tricked by the Duggars, who made it seem like they had reported Josh to the authorities.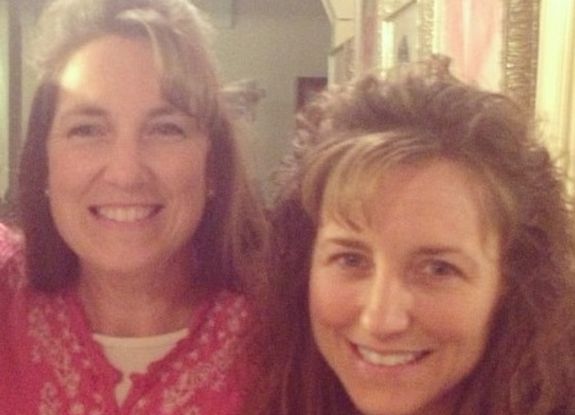 After Josh confessed to the molestations the first time, he was shipped off to get "treatment" for his actions. However, in the interview, the Holts revealed that Josh was actually just sent to do manual labor on an IBLP building. (The "IBLP" or "Institute in Basic Life Principles" is the religious organization the Duggars belong to.)
Jim and Bobye said they were led to believe that Josh's actions had been reported to the authorities, and that Josh was getting the treatment he needed. However, they eventually realized that the "treatment" Josh was getting was not what they believed it to be.
They stated that Jim Bob wanted to bring Josh home after only three months of "treatment," so that Josh could be present on Jim Bob's birthday in July. However, the Holts and other church members told the Duggars not to do that, as they felt Josh needed to continue to get out-of-home treatment. Jim Bob did it anyway, and the Holts said they began to realize that the "treatment" center may not have been what they were told it was.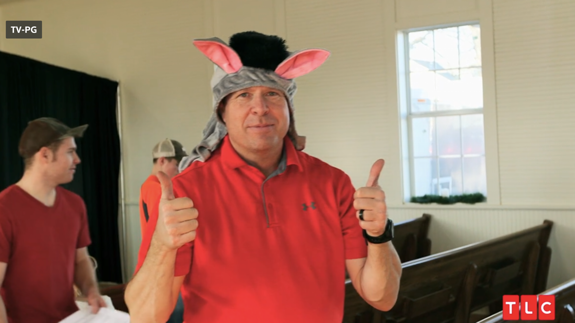 "When [Jim Bob] was able to just check [Josh] out and bring him home, we were like, 'Something is shady,'" Bobye said. "How can that just happen if he has went down there for a crime? And [Jim Bob] just checks him out and brings him home and keeps him home?"
Bobye confirmed that Jim Bob pushed for Josh to go to a certain place, which turned out to be an IBLP facility. (Bobye stated that the Holts were already out of the IBLP in 2003, so they didn't know that the facility Josh went to was, indeed, an IBLP facility.
After Josh returned from "treatment," Jim said he urged Jim Bob to encourage Josh to turn himself in to the authorities, or for Jim Bob to do it.
"Finally I told Bobye, 'If [Josh] doesn't turn himself in, I'm going to do it.' And I kept praying and hoping that he would do it. And he did."
The Holts state that the Duggars seriously downplayed the seriousness of Josh's actions, though.
There is more to the story.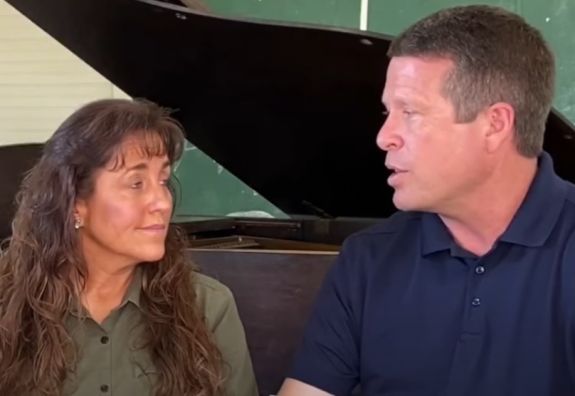 The Holts claimed that there are more Duggar secrets that have yet to be exposed.
"Believe me, there's a lot of stuff that was confessed that night [by the Duggars] that hasn't even been out in public anywhere. Stuff that if we told you…" Jim said, trailing off.
Later in the interview, the Holts reiterated that there's more to the story.
"Oh my goodness, this is just the tip," Jim added.
Part 2 of the Holts' interview with The SoJo Files is due to be released soon.
Watch their full interview below!
RELATED STORY: Josh Duggar's Only Ex-Girlfriend Kaeleigh Holt Gives Her Thoughts On Josh Going To Prison For Over 12 Years
(Photos: Instagram; TLC; YouTube)