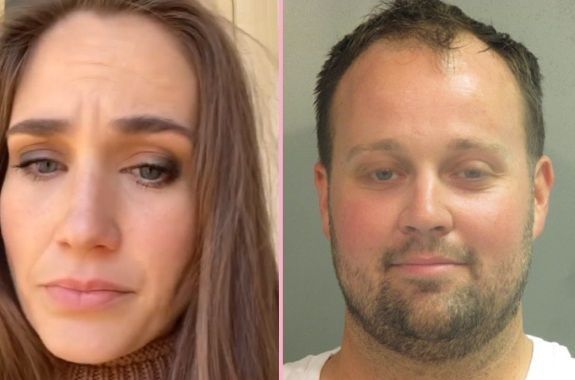 Kaeleigh Holt, the only ex-girlfriend of Josh Duggar, took to social media Wednesday to share her thoughts on her once future husband being handed a 151-month prison sentence after being convicted in December of receiving and possessing child sex abuse materials (CSAM).
As The Ashley previously told you, the teenage romance and courtship between Josh and Kaeleigh was publicized during Josh's trial in December when Kaeleigh's mom, Bobye Holt, took the witness stand to discuss the details Josh and his parents had told her about him molesting four of his sisters and another girl as a teen.
While on the stand, Bobye also spoke about Josh and Kaeleigh's courtship–- which took place when the two were 14–- claiming she hoped her daughter and Josh would "get married," but the parents ultimately decided to call off the courtship after learning of Josh's molestations.
Kaeleigh–- who appeared on the Duggar Family's 2006 TLC special, 16 Children and Moving In (a precursor to 19 Kids and Counting)–- also opened up about her teenage relationship with the eldest Duggar in December, and following Josh's sentencing this week, she took to Instagram to "share some thoughts" on the "last piece of the puzzle.".
"Well, it's sentencing day, the day we have been holding our breaths for for several months," Kaeleigh said Wednesday in a lengthy Instagram Story. " … I figured I might as well share some thoughts that I have about today. I know for us, it's the last piece of the puzzle and all of us are exhaling after months in relief that it's finally done … .
"My biggest thoughts go out to all the victims," she continued. "Even though for us it might be a little bit of closure for all of us that are on the outside, but it's gonna be life long for them, for Josh's kids."
Kaeleigh said after looking up the age of Josh and wife Anna's oldest daughter, Mackynzie, she realized "she's exactly 12 years old and seven months– exactly what [Josh's] sentencing was," which she found to be "oddly significant."
"He's gonna be gone for half of her life," Kaeleigh said. "Those kids don't deserve that kind of father and it's gonna be life-long therapy for them, and I hope they get it."
She went on to discourage others from being "busy bodies" or gossiping about the situation, and instead, pray for Josh's children and the victims of CSAM.
"I just encourage you that when you guys stop and think about this sentencing today–- or years down the road [you] think about Josh in prison–- that you guys think about the kids and the victims and pray for them, cause it's gonna be lasting for them," she said. "It's not going to be something they forget over a 12-year span like us … This is a very, very hard day. [A] very, very hard day for them."
RELATED STORY: Josh Duggar's Siblings Jason Duggar & Jill Dillard Comment on His 12.5-Year Prison Sentence: Reveal How Josh's Crimes & "Poor Choices" Have Affected Their Family
(Photos: Instagram)