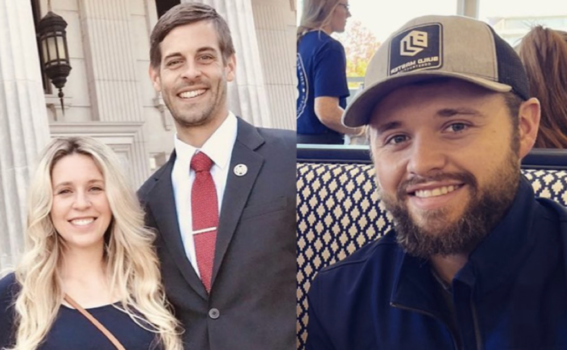 Josh Duggar has been sentenced to 151 months in prison after being convicted in December of receiving and possessing child sex abuse materials (CSAM). Less than 24 hours after Judge Timothy L. Brooks revealed the disgraced 19 Kids and Counting star's fate, a few members of the Duggar family began publicly commenting on the ruling, including some of Josh's siblings.
In the aftermath of Wednesday's sentencing, Josh's sister Jill Dillard and Jill's husband Derick posted a statement to their family website, telling fans they are "neither rejoicing nor disappointed by the sentence," and that they are just "thankful it's finally over."
" …Though some believe Josh should have received a greater sentence and still fewer believe he should have received a lighter sentence, God has carried out his vengeance today for his unspeakable criminal activity," the statement continued. "Until now, he has yet to be held accountable to the extent necessary to cause change in his dangerous pattern of behavior.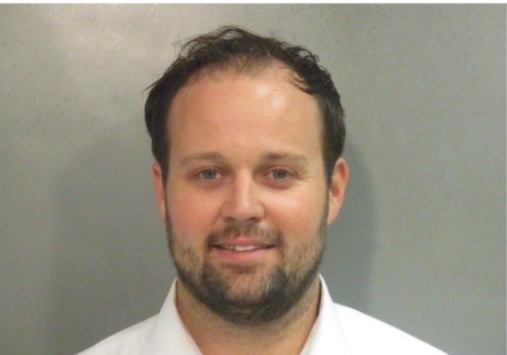 "It is unfortunate, but it seems that it may take spending over a decade in federal prison, and still more on probation, for Josh to have any potential for rehabilitation to the point he can safely live in society again," they added. "Hopefully, Josh can actually begin to get treatment and begin to work toward a lifestyle where he is less likely to reoffend.
"If nothing else, the notoriety of this case has hopefully contributed to the deterrence of potential offenders and will help protect children by decreasing the demand for CSAM."
Jill and Derick ended their statement insisting they still love Josh and his family and "will be there for them however we can."
Jason Duggar, who was present for Wednesday's sentencing, also commented on Josh's 12.5 year prison sentence, beginning with why he believes it was a fair ruling.
"In my opinion, judge Timothy L. Brooks was fair in his ruling giving Josh a sentence that would be considered below the median for the crimes he has committed," Jason wrote.
He went on state that his "heart is grieved over the choices" Josh has made, noting his brother's actions "do not reflect that of a Christian believer."
"[Josh's actions] have doubtlessly defamed my Lord and Savior's name."
He went on to talk about how Josh's crimes have affected him and the rest of the Duggars.
"Joshua's poor decisions have greatly effected those around him, in particular his wife, seven children and our family as a whole," Jason continued. "With that said, I will never stop loving my brother, regardless of what he does, just as my savior has forgiven me so I have forgiven my brother of his wrongdoings!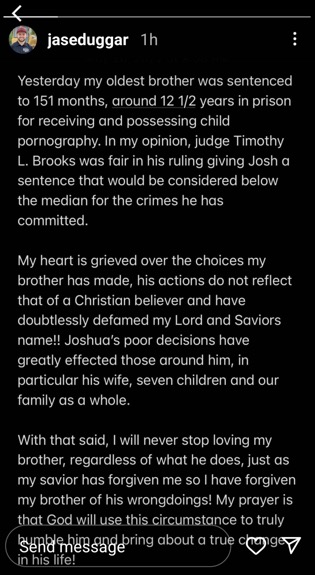 "My prayer is that God will use this circumstance to truly humble him and bring about a true change in his life," he added.
As The Ashley previously reported, Josh will have a number of special conditions which he must follow after he gets out of prison. These conditions must be upheld by Josh for the 20 years following his release and include what he is and is not permitted to do in regard to his minor children, marijuana and more. (Click here to read the special conditions of Josh's probation.)
Although Josh's father, Jim Bob, and siblings Joy Forsyth and James Duggar, also attended the sentencing, the have yet to speak out on the punishment Josh was given on Wednesday.
RELATED STORY: Josh Duggar's Attorney Vows to Appeal Josh's 12.5 Year Prison Sentence: Prosecution Says Ruling Proves "No One Person Is Above The Law"
(Photos: Instagram)