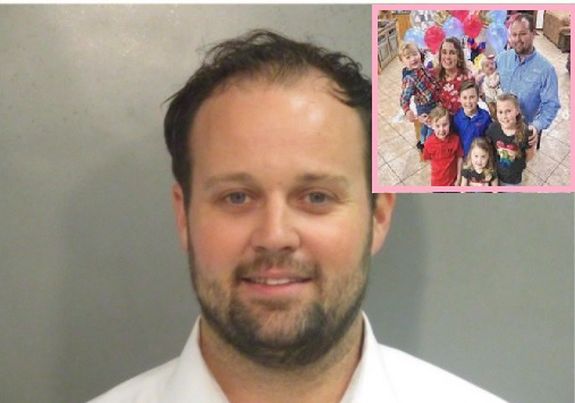 Josh Duggar was handed down a 151-month sentence in federal court today. While the former 19 Kids & Counting star must serve at least 85 percent of his sentence (or 10 years, six months) before he is eligible for early release, Judge Timothy Brooks still issued a set of "special conditions" that Josh will have to follow for 20 years after his release.
In addition to the standard conditions of supervised release, Josh must adhere to very specific rules regarding his contact with children, his ability to access the Internet, and (oddly) his use of marijuana.
In the minute sheet obtained by The Ashley from Wednesday's hearing, the judge spells out what Josh will— and will not— be allowed to do when he's finally released from prison.
Josh can not be alone with any kids– even his own.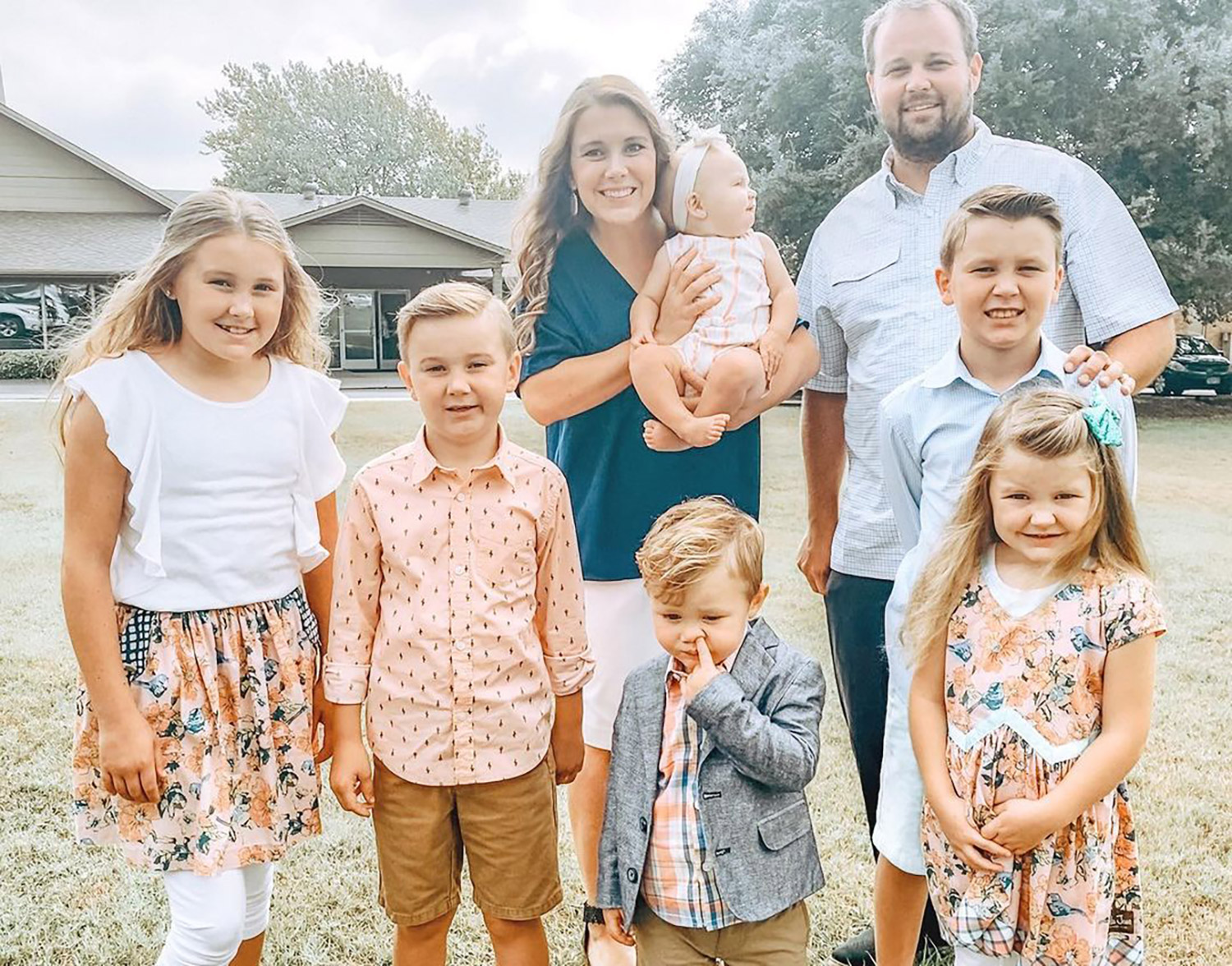 For 20 years after he gets out of the slammer, Josh can't have unsupervised visits or contact with minor children. Because the judge did not specify that Josh's seven kids are exempt from this rule, that means that Josh can not be around his own kids unsupervised for 20 years after his release (until they turn 18, obviously).
If Josh serves at least 85 percent of his sentence, some of his kids will be over 18 when he gets out. Mackynzie will be about 22, Michael will be 20, Marcus will be about 18. Josh's daughter Meredith will be about 16; son Mason will be 14, Maryella will be 12 and Madyson about 10.
If Josh is unsure if minors will be present somewhere that he wants to go, he needs to ask his probation officer before going.
"If there is a concern about the potential for inadvertent contact with a minor at a particular place, function, or event, then the Defendant shall get approval from the U.S. Probation Office before attending any such place, function, or event," the order states.
It does not say who is allowed to supervise when Josh is around minors. (While he was out on bond, Josh was only allowed to see his own kids if his wife Anna was present; however that is not what is specified here.)
After the hearing, The Ashley's reporter asked the prosecutors in a media conference whether or not Josh's parents, Jim Bob and Michelle Duggar, could serve as the supervisor (as stated in court).
"It would be up to the probation officer," the prosecutor responded.
Josh is not allowed to view any p0rnography at all.
After his release, Josh can not view or possess any adult p0rnography of any kind. (During the sentencing hearing, Josh's Josh's lawyers objected to this condition but it was upheld.)
He can't use any device that has the Internet on it, unless the use is pre-approved for work purposes and strictly monitored.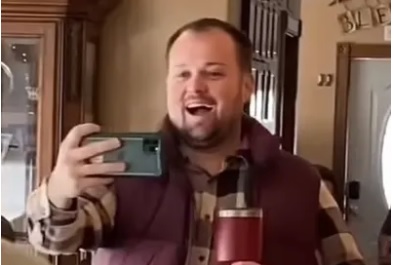 Josh– who was caught with hundreds of child sex abuse images and videos on his work computer— can not use the Internet for 20 years after his release from prison. Josh can't have a computer or any electronic device that has access to the Internet without specific permission from his probation officer. The only exception to this is if Josh uses a device for work; however it must be on the premises of his job and be his employer's property.
If he is permitted to use devices with the Internet, Josh must allow the U.S. Probation Office to install "Internet-monitoring software" on that device, which Josh must pay for. He must allow his PO to search these devices randomly.
Josh must take random polygraph tests.
At the request of Josh's probation officer, Josh must submit to random polygraph (aka "lie-detector") tests to "ensure that he is in compliance with the requirements of his supervision or treatment program."
Josh must shell out over $50,000 in fees.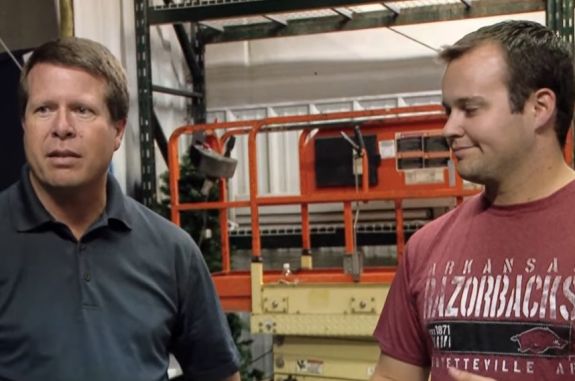 He will be fined $10,000, as well as $40,100 in special assessment fees, bringing his "total financial obligations" to $50,100. These fees are due immediately, but can be paid on a schedule. They must be paid off no later than one month prior to Josh's release.
He must partake in a sex offender treatment program.
While the judge mentioned during the sentencing that one of the Federal Corrections Institutions being considered for Josh has a "good sex offender program," he did not state that Josh needed to partake in it. On the minute sheet, however, the judge makes it clear that Josh's participation in one of these programs is required. He also has to pay for it.
"The Defendant must participate in a sex offense-specific treatment program. The Defendant must pay for the costs of the program if financially able."
Josh must allow himself and his property, home, etc. to be searched on-demand.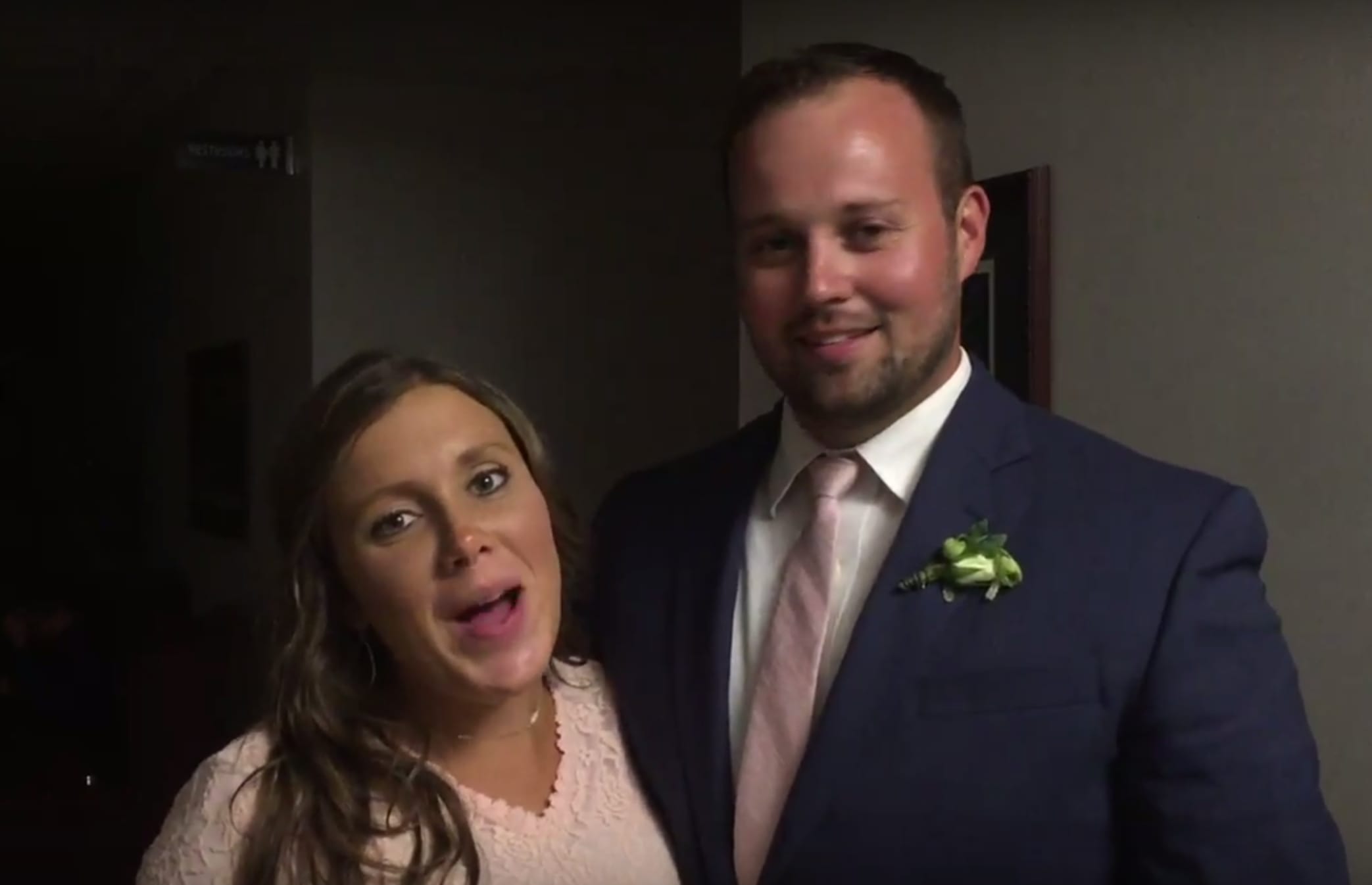 Josh's probation officer will be allowed to perform searches on Josh's person as well as his "residence, place of employment, vehicle, papers, computer, other electronic communication or data storage devices or media, and effects" at a reasonable time and in a reasonable manner, if the PO has suspicion of any violation by Josh.
Josh can't use marijuana or have a medical marijuana card.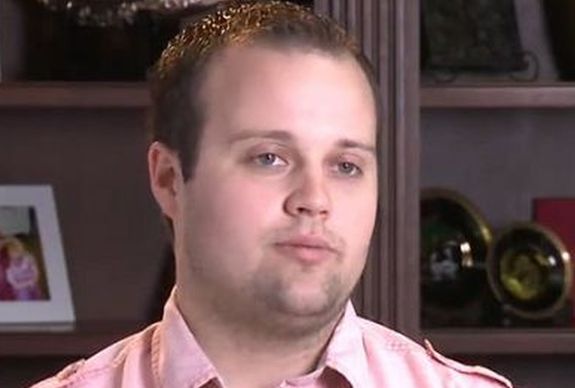 This condition seems rather random, as Josh has never committed any drug offenses. However, the judge stated that Josh is to steer clear of marijuana after his release.
"The Defendant shall not purchase, possess, use, distribute, or administer marijuana or obtain or possess a medical marijuana card or prescription. If the Defendant is currently in possession of a medical marijuana card, he will turn it over immediately to the
probation office."
To read The Ashley's coverage of Josh's sentencing hearing, click here and here!
RELATED STORY: BREAKING NEWS! Josh Duggar Sentenced to 12.5 Years In Prison (Family Reactions, Judge Statements & More)
(Photos: TLC; Instagram; YouTube)