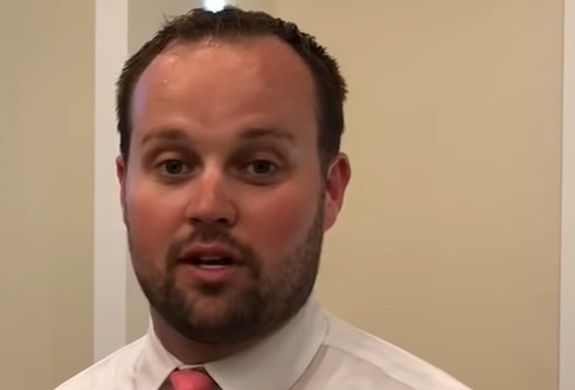 Josh Duggar was sentenced Wednesday to 12.5 years– 151 months– in prison after being convicted in December of receiving and possessing child sex abuse materials (CSAM), and his legal team has already confirmed they plan to appeal the judge's ruling.
As The Ashley previously reported, Josh was facing a maximum sentence of 20 years, and a minimum sentence of five years, as the "receiving CSAM" charge carried a required five-year penalty.
On Tuesday, Josh's conviction for possessing CSAM– a lesser charge that included offense to receiving CSAM– was formally dismissed by Judge Timothy Brooks.
"We are grateful that the court dismissed one of only two counts of the indictment and that the court rejected the government's request for a 240 month sentence," defense attorney Justin Gelfand told The Ashley's reporter and other members of the media Wednesday outside of the Arkansas courthouse.
Josh's attorney went on to confirm that a notice of appeal will be filed sometime over the next two weeks.
"We'll immediately file the notice of appeal within the next 14 days, as required by law," he said.
When asked by a reporter if he had any comments on Josh's lack of responsibility for the crimes he committed, Josh's attorney didn't directly answer the question, but seemed to insinuate the former 19 Kids and Counting star had, in fact taken, responsibility for his actions.
"No, Mr. Duggar asserted his right to a trial," he said. "Mr. Duggar had a trial, we're now down to one count. We look forward to litigating that one remaining count on appeal."
As for the prosecution, following Wednesday's ruling they reiterated that "no one person is above the law, no matter their wealth, their social status, or anything else."
"No one is above the law, and that's what this case demonstrates," attorney Clay Fowlkes stated Wednesday, adding that these cases will continue to be investigated "no matter who the defendant turns out to be."
He went on to mention the victims of child abuse "everywhere."
"This case, this trial, this sentence is for the victims of child abuse not just the victims of child abuse here on the western district of Arkansas, but the victims of child abuse everywhere," he said. "This case shows that these children are subject to some of the worst kinds of abuses imaginable … this case shows that their pain is real, that their suffering is real.
" … We know that this case isn't going to take away the suffering and the pain they've already felt from this abuse, but it's our hope that this sentence sheds light on this very dark criminal conduct, because every single time these files are traded, shared and downloaded online, those same children are victimized all over again."
RELATED STORY: BREAKING NEWS! Josh Duggar Sentenced to 12.5 Years In Prison (Reactions, Special Conditions of Release & More)
(Photos: YouTube)