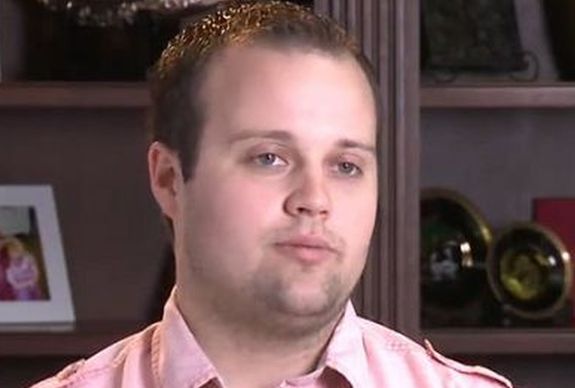 Josh Duggar will spend the next 12.5 years behind bars.
The disgraced 19 Kids & Counting star and eldest Duggar son was sentenced to 151 months today. Back in December, Josh was convicted of receiving and possessing child sex abuse materials, and after several delays, his sentence was finally handed down on Wednesday by by Judge Timothy Brooks.
Josh–who came to court wearing a suit and tie and not prison garb— sat quietly while the sentence was read. The judge did not inform Josh where he would be imprisoned; however it's reportedly between the Federal Corrections Institution in Texarkana, Arkansas (which is 4.5 hours away from Josh's home in Springdale, Arkansas), or the prison in Seagoville, Texas. (That prison is nearly six hours from Springdale.)
Josh's legal team asked the judge to send Josh to the Federal Corrections Institution in Seagoville, Texas.
Judge Brooks recommended Josh go to Seagoville, as he stated that it has a "good sex offender program." He recommends Josh seek sex offender treatment, but noted that Josh is not required to do it.
Josh elected not to speak at the sentencing hearing, although he was allowed to.
Members of the Duggar Family, including Josh's ever-present wife Anna, as well as his father Jim Bob, and siblings Joy Forsyth, James Duggar and Jason Duggar sat in the courtroom as the sentence was read.
According to The Ashley's courtroom reporter, Josh started "scribbling furiously" on his notes as the sentence was read. His wife Anna and father Jim Bob "showed no reaction."
As court was being adjourned, Josh flashed Anna the "I love you" hand sign. He was not handcuffed.
Judge Brooks told Josh that he has the right to appeal the sentence, as long it's done within 14 days of the judgement.
As The Ashley previously reported, Josh was facing a maximum sentence of 20 years, and a minimum sentence of five years, as the "receiving CSAM" charge carried a required five-year penalty. (On Tuesday, Judge Brooks formally dismissed Josh's conviction for possessing CSAM, which was a lesser and included offense to receiving CSAM.) The judge also denied Josh's request for either a new trial or an acquittal.
How much of that 151-month sentence Josh will actually serve is unknown, but he will be eligible for early release— after he serves 85 percent of his sentence. (That comes to 10 years, six months, by the way.)
If Josh serves the full sentence, his youngest child— daughter Madyson— will be almost 13 when he is released from prison.
How the judge came up with the seemingly random sentence of 151 months is explained very well by attorney (and TikToker) Carrie Jernigan, who attended today's sentencing hearing.
In a minute sheet obtained by The Ashley on Wednesday, Judge Brooks spelled out special conditions that Josh must abide by after he gets out of prison (after serving at least 10 years, six months, of course). These conditions must be upheld by Josh for the 20 years following his release and include what he can— and can not— do in regard to his minor children, marijuana and more.
Click here to read the "special conditions" of Josh's probation!