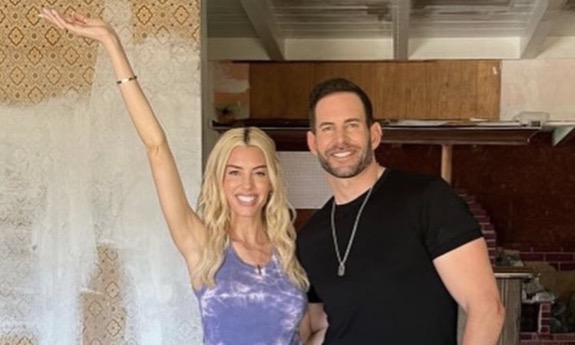 Mr. and Mrs. El Moussa 2.0 are getting their own show.
A new eight-episode docu-series starring longtime HGTV star Tarek El Moussa and Selling Sunset star Heather Rae Young has been green-lit by HGTV, just three months after the series finale of Tarek and ex-wife Christina Haack's show Flip or Flop aired on the network.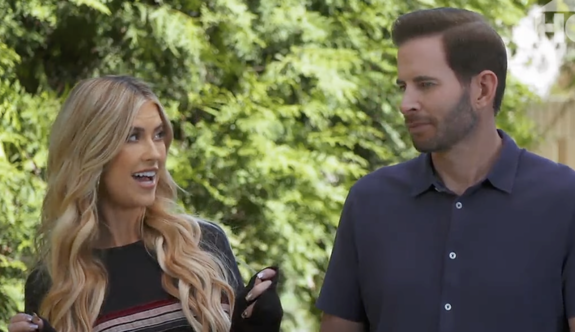 The Flipping El Moussas (working title) will follow the personal and professional journey of the husband and wife duo–- who wed in October–- as they tackle a house move, a major renovation and their emotional efforts to expand their family, according to HGTV.
"We are so excited to bring viewers into our world to see the ins and outs of our day-to-day lives," Tarek and Heather said in a press release. "As busy parents and successful real estate experts, fans can watch us as we go from making breakfast for the kids in the morning, to making business deals by the afternoon."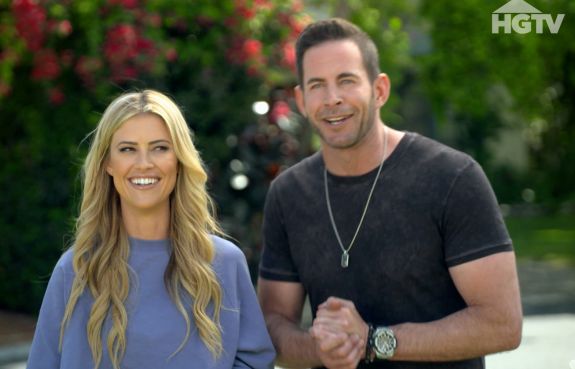 "The cameras are capturing our journey like never before and we can't wait to share it all," he added.
Both Heather and Tarek shared the big news with fans on Wednesday, calling the project a goal they have finally turned into a reality. The couple's social media posts also revealed that they will be starring and executive producing the new series, and that "filming is already underway."
The new show promises to "delve deeper" into Tarek and Heather's "lucrative business ventures and dynamic person lives," according to Jane Latman, President of Home & Food Content and Streaming for Warner Bros. and Discovery, Inc., as well as deliver the flipping tips and real estate expertise viewers have come to expect from the magnetic pair."
While 'The Flipping El Moussas' will feature a new co-host for Tarek, former fans of 'Flip or Flop' were quick to note the familiar concept.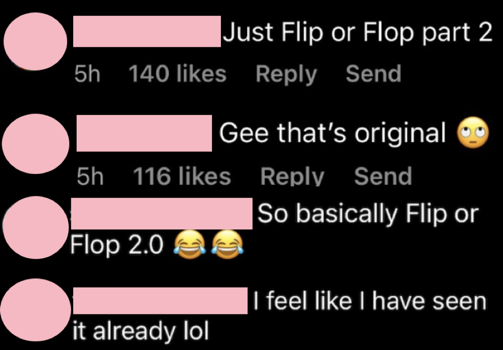 "Gee that's original," one person commented.
"I feel like I have seen it already lol," another wrote.
A number of fans also expressed their dislike of the show's working title, with one person claiming it sounded like "a circus act."

"Exciting but the name is awful.. there's no flow to that lol," another commented.
In addition to his new 'Flipping El Moussas' gig, Tarek hosts Flipping 101 w/ Tarek El Moussa on HGTV, which will return next year. Meanwhile, Tarek's ex-wife has her own series, Christina On The Coast, and the recently-announced spin-off, Christina In The Country– the latter of which is co-hosted by Christina's latest husband, Josh Hall.
'The Flipping El Moussas' is slated to premiere in 2023.
RELATED STORY: Ant Anstead Files Court Order Requesting Son He Shares With Ex-Wife Christina Haack Not Be Used in Paid Social Media Posts of Christina's TV Shows
(Photos: Instagram; HGTV)