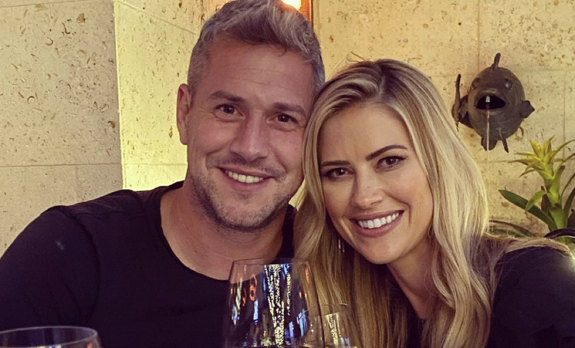 As the custody battle between exes Christina Haack and Ant Anstead wages on, Ant has reportedly requested that their son not appear in any of Christina's sponsored social media posts or television shows!
As The Ashley previously reported, Ant and Christina divorced in 2020 after less than two years of marriage. They welcomed son Hudson in September 2019.
According to the OC Register, Ant claims that Christina has used two-year-old Hudson in social media posts to sell products while the toddler is in her care. He also asks that Christina not be allowed to feature Hudson on any of her TV shows, which include Christina on the Coast, as well as her new spin-off Christina In the Country without Ant's consent.
In the court order filed Thursday by Ant and obtained by People, Ant specifically asks for "sole legal custody of Hudson,"–- which has been denied by the court–- or for neither him nor Christina to use the toddler for promotional posts unless both parents consent.
" … in the alternative, for an order restraining both Christina (and me) from using Hudson or Hudson's likeness or image in any commercial endeavor, social media paid promotion, television or streaming program, or which might otherwise commodify Hudson without the express advanced written consent of both parents in writing," the court order reads.
Ant, who just last week accused Christina of only spending an average of nine days per month with Hudson over the last 20 months, claimed Christina featured their son in paid advertisements to sell products during three of the five full days she had Hudson in March 2022.
(According to Ant, Hudson is allergic to a product featured in one of the ads.)
In a previous statement to People, Christina said "what Ant is doing deeply saddens me."
"If this was really about Hudson, as he says, this should have been handled privately with a private judge or mediation, as myself and my attorney have suggested," she continued.
The exes have a court hearing set for June.
RELATED STORY: Christina Haack's Husband Josh Hall Defends Her After Her Ex Ant Anstead Accuses Her of Putting Her Son at Risk
(Photos: Instagram)