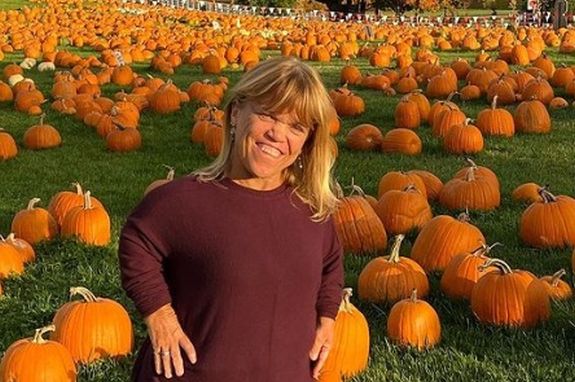 The Season 23 finale of Little People, Big World aired earlier this week and, while the episode covered a lot of topics, it also left fans with several questions.
During an Instagram Live session with her friend, Amy Roloff answered fans' questions, and talked about the controversial decision her ex-husband Matt made to sell a large portion of Roloff Farms. She also gave fans insight on the future of the show— and Roloff Farms' famous "Pumpkin Season."
According to Amy, there will be another pumpkin season and– almost certainly– another season of 'Little People, Big World.'
"We are currently filming and I'm assuming we're filming for more episodes," she said. "But that is not my choice; I don't know what the network will decide to do [with that footage]. But I'm assuming that at some point you'll see what we've been filming. I'm very appreciative that we are filming for another season.
"I just hope that you guys continue to watch the show because the journey continues and it's going to be really interesting to see what that journey is," she added later in the conversation.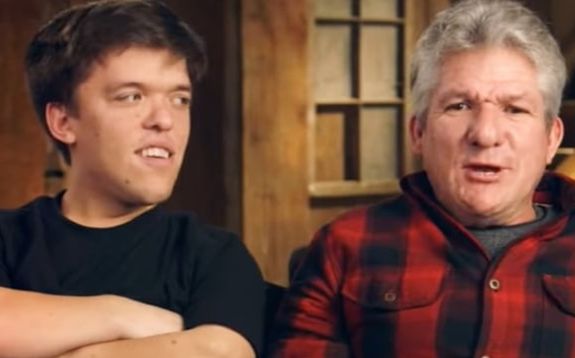 As for when that new season will air, Amy had no idea, but stated that fans may have to wait a while before getting to watch the footage that is being filmed right now.
"Like it has been in the past, with whatever we're filming [right now], if the season does come out, it may not come out until March or April [of the next year]. When they make an announcement [about a new season], that's kind of how we know, too," she said.
That new footage will likely include what is filmed at the Roloff Farms' upcoming pumpkin season. Amy has stated in the past that there will probably be a pumpkin season for 2022; however, in the Instagram Live session, she discussed it in detail, even confirming that she will be there and meeting with fans at the event in Helvetia, Oregon.
"From what I heard from Matt, pumpkin season is still gonna happen," Amy said. "If you happen to be coming to pumpkin season this year, email [me] and let me know what day you're coming. I'm not sure if I'm going to be there every weekend; I haven't really made up my mind…let me know if you're coming out for pumpkin season and I'd be happy to say hi and meet you and get a photo or whatever."
View this post on Instagram
Amy said that, due to parts of Roloff Farms being up for sale, pumpkin season may look a little different than it has in the past. She said Matt plans to keep some of the COVID-19 protocols in place that he had for the 2021 pumpkin season.
"It won't happen in the traditional way…it won't happen near the old farmhouse. Because of COVID, Matt moved it all toward his property and his side of it in order to make it COVID-friendly."
As fans know, the bulk of Season 23 centered around Matt's decision to sell Roloff Farms– and not sell it to one of his sons– Jeremy and Zach— who were interested in buying it. It was stated that Amy and Matt's other kids– Jacob and Molly— had no interest in purchasing the family farm. However on Friday, Matt praised Jacob and Jacob's wife Isabel (and their son Mateo) for helping to raise the newest baby chicks born on the farm.
View this post on Instagram
"Thank you Izzy … with Mateo's help (and daddy @jacobroloff45 ) the agricultural aspects of @rolofffarms is coming back to life right before my eyes. #eggcity #gardenabundance," Matt wrote in the comment section of a post on the Roloff Farms Instagram account.
Information for the 2022 pumpkin season is not yet available on the farm's website.
RELATED STORY: 'Little People, Big World' Star Matt Roloff Tells Ex Amy He Offered To Sell Roloff Farm To Their Sons At "Half" Its Current $4 Million Price: "I Expected The Kids To Not Take Entitlement"
(Photos: Instagram; TLC)