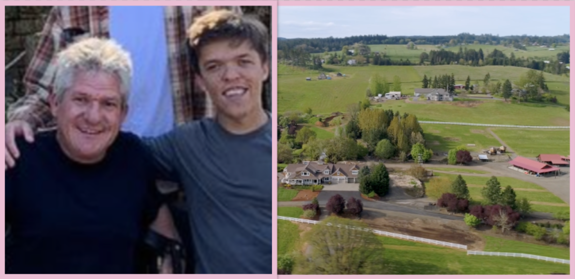 Zach Roloff of Little People, Big World is firing back after his father, Matt Roloff, seemingly blamed him and his twin brother Jeremy for the family's recent decision to sell a large part of Roloff Farm.
Matt confirmed on social media last week that a portion of Roloff Farm–- located in Hillsboro, Oregon, and featured on the family's TLC reality series since 2006-– has been put on the market. He confirmed that family home, notable red barn and 16 of the farm's 109 acres are now on the market. In his post, he also made it clear that he's not happy about selling the property, as he wanted it to stay in the Roloff family.
Many fans– as well as Zach– felt Matt was throwing shade at his twin sons for not wanting to buy the property, prompting Zach to speak up in the post's comment section and call his dad out.
Matt claimed on Facebook that "keeping that dream alive" is not meant to be, as the farm cannot be legally divided into multiple parcels, and his twin sons Zach and Jeremy have "decided not to consider working together toward a possible joint sale." (Matt and ex-wife Amy Roloff, who split in 2016, also share daughter Molly and son Jacob, though it appears the Roloff twins were the ones given the opportunity to purchase a part of the farm.)
"Both of them (along with their growing families) had moved on to other interests and investments…. And even [though] a substantial family discount and a 'gift of equity' was offered by both Amy and I…(and I still owe Amy a bundle of money) ..they decided individually that the timing was not right for them to purchase a part of the farm at this time," Matt wrote.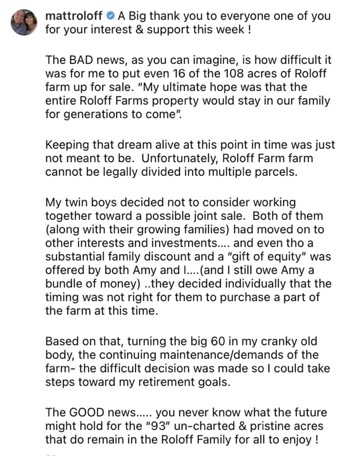 Matt went on to mention that his "cranky old body" and the ongoing maintenance and demands of Roloff Farm contributed to the "the difficult decision" to sell, as he begins to take steps towards his retirement goals. He also noted the "93 uncharted and pristine acres" remain in the family "for all to enjoy."
After an individual commented, "money ruins family" on Matt's post, Matt argued otherwise.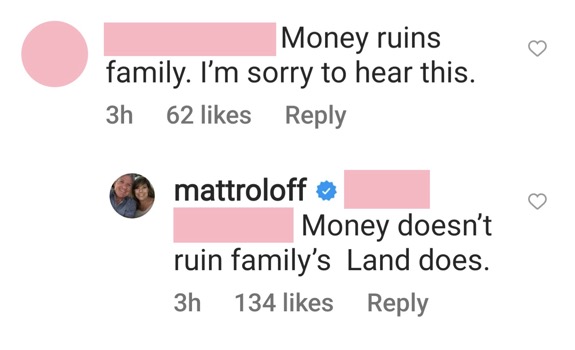 "Money doesn't ruin [families] land does," he replied.
In response to Matt's statements, Zach took to the comment section of his father's post, calling the claims "extremely misguided and false," and accusing Matt of "manipulating the narrative" leading up to Season 23 of 'Little People Big World,' which premieres Tuesday.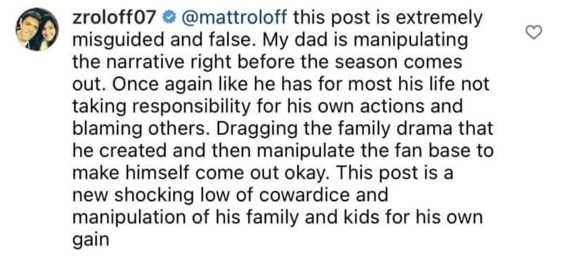 "Once again like he has for most of his life not taking responsibility for his own actions and blaming others," Zach continued. "Dragging the family drama that he created and then manipulate the fan base to make himself come out okay. This post is a new shocking low of cowardice and manipulation of his family and kids for his own gain."
While the 16 acres up for grabs on the farm are clearly an area of contention for the Roloff family, admirers of Roloff Farm have the opportunity to purchase the piece of 'Little People, Big World' history in order to create their own family memories on the farm–- sans TLC film crew, of course.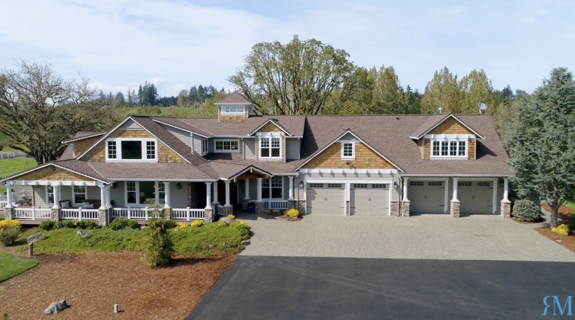 For $4 million, the 16 acres can be yours… as well as the Roloff's original five bedroom, five-and-a-half bathroom, 5,373 square foot farmhouse, and the 3,594 square foot red barn, which features a studio apartment with a private entrance.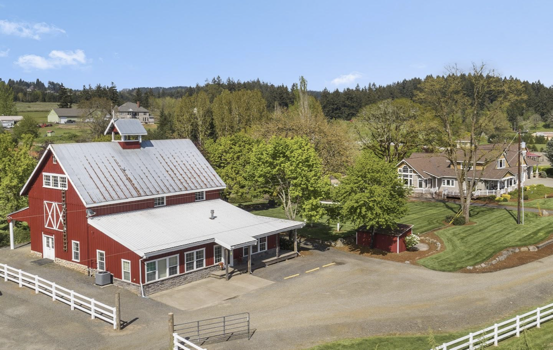 Forbes Global Properties describes Roloff Farm as a "100-year-old farm with stunning views of rolling hills, green landscapes and coastal mountain ranges." The listing calls the property "an outdoor enthusiast's dream," complete with expansive trails, several acres of greenspace and seven bridges that connect the amenities on the farm.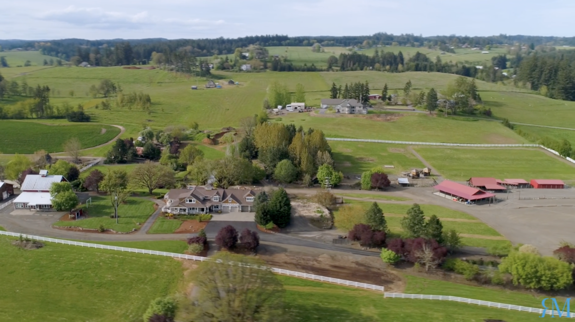 The listing also includes some words from Matt, who after dedicating many years to creating "an imaginative environment filled with adventure for my family," said it was time to say goodbye to (part of) the farm.
"I have decided the timing is ripe, after 30-plus wonderful years, to hand over the reins to the next owners of this magnificent property to plant some roots of their own and watch them grow," he added.
Season 23 of 'Little People Big World' premieres Tuesday, May 17, on TLC.
RELATED STORY: TLC Issues Statement on Josh Duggar's "Continued Troubles"; Jacob Roloff Blasts Network & Says Statement "Sidesteps" the Fact TLC Puts "Terrible People" on TV
(Photos: Instagram; Forbes Global Properties; Facebook)