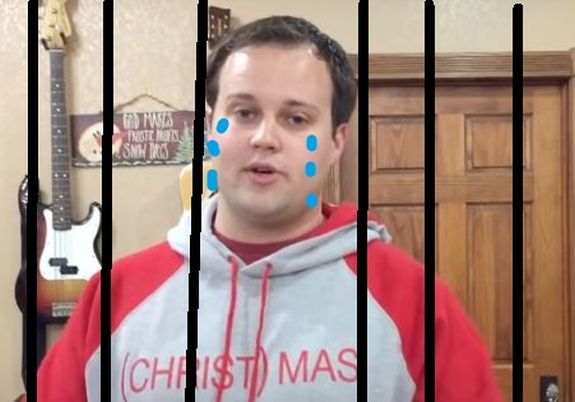 As Josh Duggar awaits his upcoming sentencing, the disgraced former 19 Kids and Counting star remains locked up at the Washington County Jail in Arkansas, where fellow inmates have reportedly made his stay a nightmare, according to letters recently written by his family and friends to the judge in his case.
Josh became an inmate at the jail in December after being found guilty of possessing and receiving child sex abuse materials (CSAM).
As The Ashley told you last week, a number of Josh's family and friends have sent letters begging the judge to be lenient on Josh by sentencing the 34-year-old to just five years in prison, instead of the 20 years that prosecutors have recommended. While many of the letters– including those written by Josh's wife, Anna, and mother, Michelle– have focused largely on portraying Josh as a hardworking family man with "a tender heart," one letter claims to provide an insight into Josh's experience in the slammer.
Josh and Anna's neighbor Nicole Burruss says she was at the Duggar home when Anna received a call from Josh, who claimed he was being threatened and abused by a fellow inmate.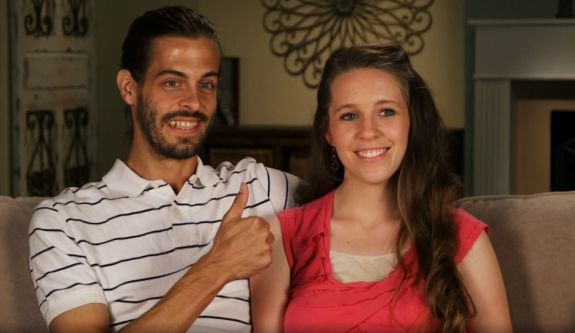 Nicole's letter states that Josh "devastatingly shared that there was a man who was verbally threatening and abusive to him every time he passed his cell in solitary confinement."
Nicole goes on to state that the man later approached Josh to apologize. She then alleges the inmate told Josh "that he and the other men knew that Josh was innocent."
"As inmates, they recognized that sometimes innocent men are in prison and they were so stunned by Josh's character that they are convinced of his innocence," she continued.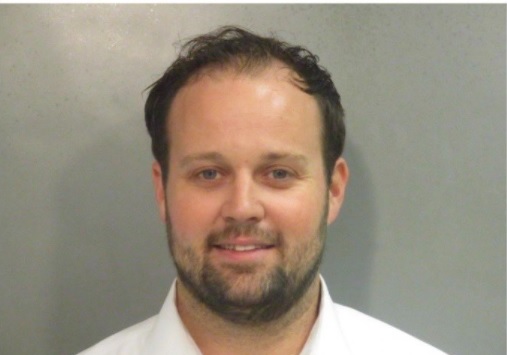 In true Duggar/Duggar-adjacent fashion, Nicole also claims in her letter to the judge that Josh was able to "dramatically change" the life of a former cellmate– a man who, according to Nicole, "had destroyed his life and needed help."
"Josh shared with him the good news about Jesus' death for him, and told him about becoming a Christian: a new creation," she continued. "The man was converted and his life dramatically changed.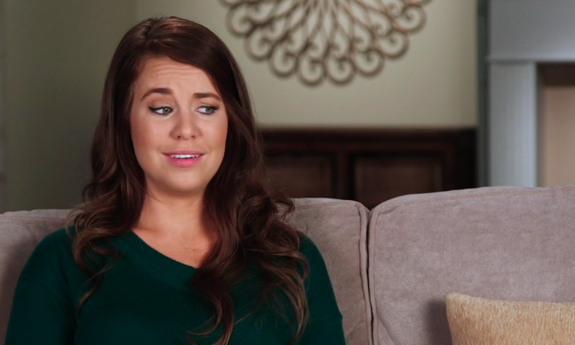 "When he was released from jail, his wife commented that she had been praying for him for years and was amazed to see what a completely different man he was because of what Josh shared," she added. "His alcoholism ceased. He became involved in church. He had peace."
Unfortunately, this alleged encounter cannot be fact-checked with the former inmate himself, as Nicole revealed in her letter that the man "passed from Covid just 6 weeks afterward."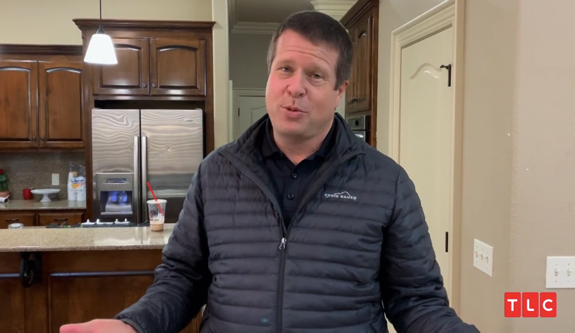 In addition to Nicole's account of Josh's alleged (and seemingly short-lived) terrifying jail encounter(s), the memo filed by Josh's legal team claims it is "undoubtedly frightening" for Josh, knowing he will soon be sentenced to federal prison, and it has also "paralyzed his family with fear."
Josh's sentencing is set for May 25.
RELATED STORY: Josh Duggar's Cousin Amy & Aunt Deanna Respond to Duggar Family Members Begging Judge to Have Mercy On Josh For Sentencing: "Please Just Pray That Josh Duggar Will Be Given The Ultimate Sentence"
(Photos: Twitter; TLC)