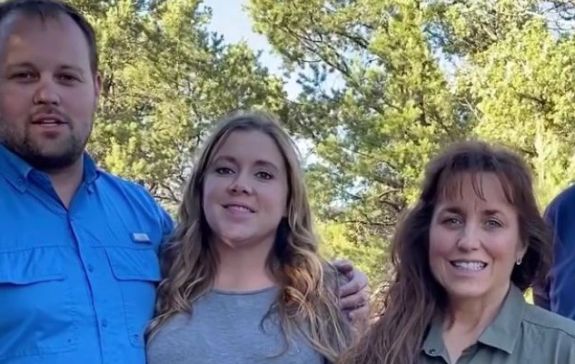 Josh Duggar is due to be sentenced for the crimes of receiving and possessing child sex abuse materials (CSAM) later this month, but in a last-ditch effort to save him from the 20-year sentence his prosecutors have recommended, his wife Anna, mom Michelle and other acquaintances have written letters to the judge, begging him to have mercy on the disgraced 19 Kids & Counting star.
On Wednesday, Josh's attorneys filed a memo asking the judge to give Josh the shortest sentence legally allowed: five years.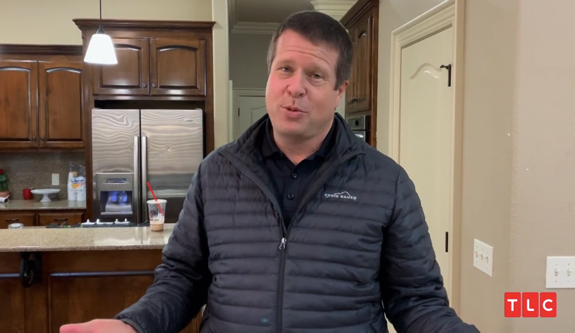 Josh's legal team reportedly feels that five years is "sufficient, but not greater than necessary," arguing that the former 19 Kids and Counting star has "lived an admirable life while navigating unique challenges associated with being in the public spotlight since childhood."
In memo filed by the defense earlier this week, Josh is portrayed as a devoted family man who "commits selfless acts out of the spotlight that speak to his true character." It goes on to claim that the "real" Josh is not who is portrayed in the media, but rather a "profoundly hardworking man committed with every grain in his body to his family, faith, and to helping those around him at any cost."
No, really… it actually says that…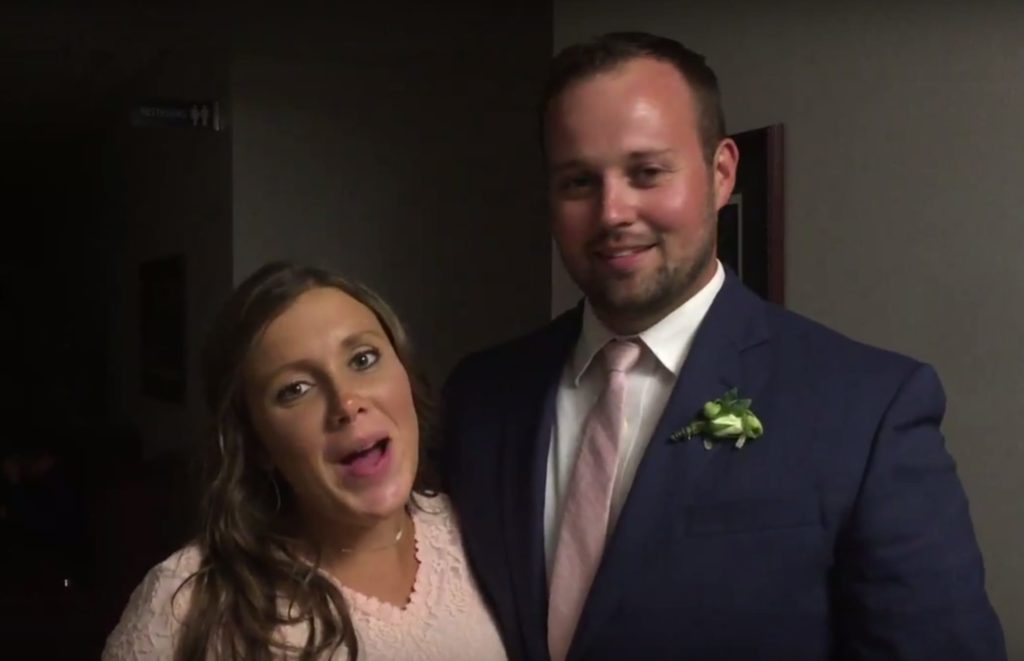 The filing claims that Josh's life has been "shattered" by this case and not only his reputation has suffered as a result, but also his career and family.
"However, what speaks to Duggar's true character is that his family remains firmly by his side and they yearn for the day when he can return home to them," the defense states. "His seven children and loving wife are struggling to make do without him but eagerly await the day when he will return to care for them, to love them, and to provide for them."
Josh's team assures that after completing whatever sentence the court decides, the 34-year-old will go on to "lead a productive and lawful life."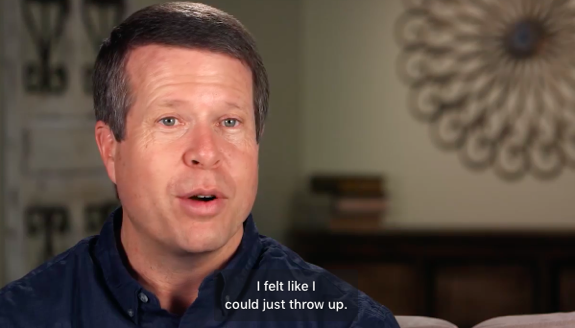 The defense memo goes on to state how Josh being behind bars has and will affect his wife and kids. They state that it will help the children if Josh is given a short sentence in a facility that is near the family's home in Northwest Arkansas.
"While the reality that Duggar is going to be sentenced to federal prison is undoubtedly frightening for Duggar himself, it has paralyzed his family with fear… [Josh's brother-in-law] David Waller notes that he heard Duggar's children 'cry themselves to sleep wanting their daddy to be home' and respectfully asks this Court to 'consider how much his wife and seven children need him in their lives; to be nearby for visits, accessible for communication, and brought back home to provide not just the financial, but spiritual guidance of his family.'
"Stated simply, any punishment imposed on Duggar is also a punishment imposed on his family."
Michelle and Anna, as well as David Waller, and several others submitted letters to the judge, praising Josh and asking for a short sentence for him.
In her letter, Michelle states that Josh has many people who love him, and that he has a "tender heart and is compassionate toward others." She points out that Josh and Anna have helped clean stuff for people, and that Josh has always been a "positive and upbeat person."
Michelle claims that Josh has been great about coming up with "creative ways" to support his family, and even gave money to a widow for several years.
"Joshua is a loving and patient man, striving to be a blessing and provide for his family!" Michelle writes, going on to say that Josh builds forts with his kids, plays sports with them and takes them fishing."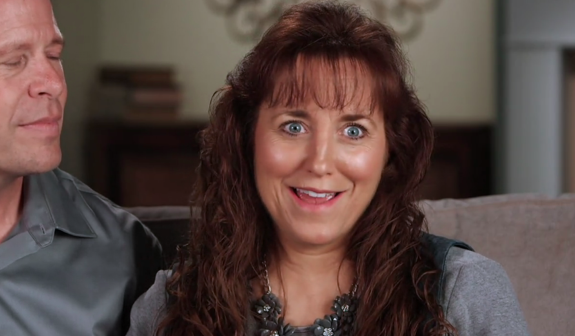 "We ask that he be reunited with his wife and family in a timely manner," Michelle ends the note. (But not before she dots the "i" in her name with a heart….in a court document.)
Click here to see Michelle's letter.
In her own letter to the judge, Anna talks about how Josh enjoyed "chatting with and listening to various homeless people who would pass by on the street."
She goes on to say that Josh is an "engaged dad" to their seven children who even helps to sweep up crackers.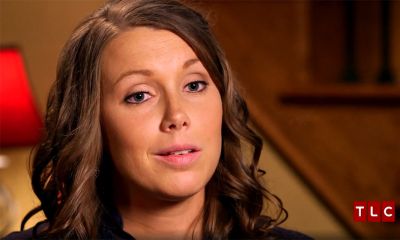 Anna goes on to write how much she and the kids rely on Josh "for financial, emotional and physical support" and that he always provides it– unless he's helping people in the community, of course. She goes on to talk about some of the people Josh has helped— including a widow and a guy he employed to wash cars.
Anna ends her letter by begging the judge to give Josh a short sentence so they can be together again.
"I ask that you consider reuniting us as a family soon," she writes. "I understand the seriousness of this matter; however I respectfully ask that you take this letter into consideration when determining a fair sentence."
On January 19, Josh's legal team filed a motion for a new trial, an acquittal of the guilty verdict or the dismissal of the possession of CSAM, arguing that there is no evidence that Josh personally viewed the illegal material. Prosecutors have argued otherwise, claiming the evidence of Josh's guilty is "clear and overwhelming."
The memo filed by the defense this week includes the detail that parties have agreed one count would be dismissed if Josh was found guilty, as well as reiterates the post-trial request for an acquittal or new trial.
Other details were also mentioned in the memo, including a discrepancy in the number of images downloaded by Josh– the defense claims the government's forensic report only located 127 images, while the prosecution maintains more than 600 images were downloaded. The duration between the time the alleged downloads took place and the date the search warrant of Josh's car lot was issued– nearly six months– were also included in the filing.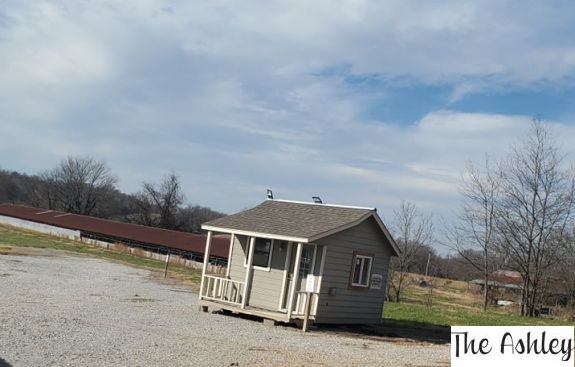 In the prosecution's sentencing recommendations, it's noted that Josh has refused to take responsibility for his actions, and has not sought any treatment for what they call a "deep-seated, pervasive, and violent sexual interest in children, and a willingness to act on that interest." Because of this, the prosecutors say they're very concerned that Josh will reoffend when he's released from prison.
In the defense memo, though, Josh's legal team states the opposite.
"Duggar is simply not a defendant who will commit any crime in the future," they write. "Prior to being charged with this offense, Duggar was on the right track and, thankfully, that right track eagerly awaits him upon his release. The support of Duggar's immediate family along with the support of his large extended family is as unique as it is powerful.
"Upon his release, Duggar will not be in a position to fail—he will land in a position to succeed and he will seize that opportunity and work tirelessly to ensure that his family never has to go another day without him by their side."
The defense also states that despite how long Josh's prison sentence ends up being, he "will have to suffer the consequences of his conviction for the rest of his life."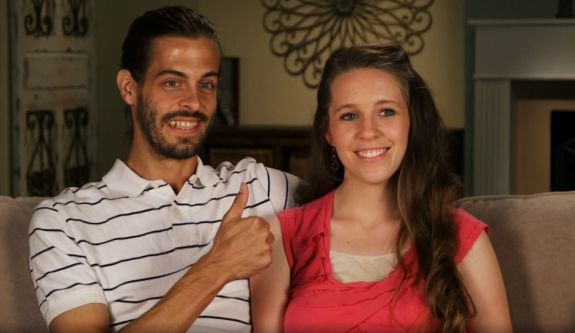 Josh's sentencing is set to take place May 25.
RELATED STORY: Prosecution In Josh Duggar's Case Seeks Maximum Sentence of 20 Years Due to Extreme Nature of CSAM He Had & His History of Molesting Young Girls
(Photos: Instagram; TLC)