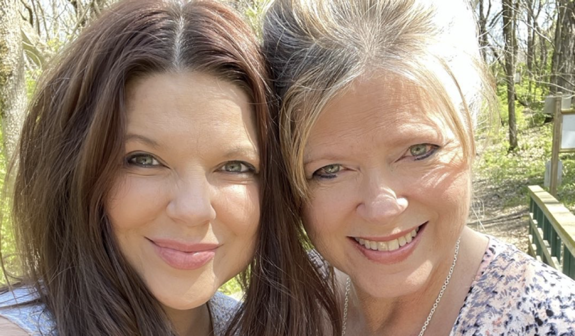 Josh Duggar is set to be sentenced later this month for the crimes of receiving and possession child sex abuse materials (CSAM), and while Josh's wife Anna and mom Michelle are asking the judge to have mercy on Josh, this sentiment isn't shared among the entire Duggar family.
As The Ashley told you on Thursday, in a last-ditch effort to save Josh from the 20-year sentence prosecutors have recommended, Anna, Michelle and other acquaintances of Josh's wrote letters asking the judge to show leniency towards the disgraced former 19 Kids & Counting star.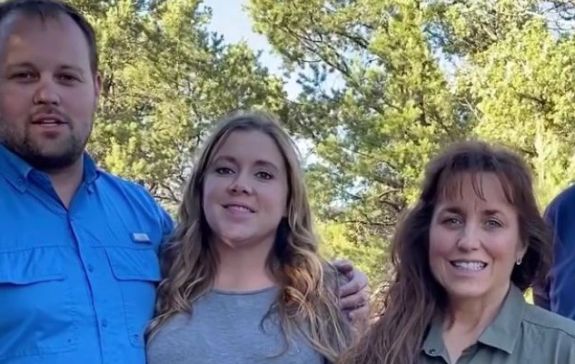 These letters were filed along with the memo from Josh's legal team which asked that the judge give Josh the shortest sentence legally allowed in this case: five years.
In the letters, Josh was portrayed as a hardworking family man, with Josh's brother-in-law David Waller even attempting to play the sympathy card on Josh's behalf, claiming Josh and Anna's children "cry themselves to sleep wanting their daddy to be home."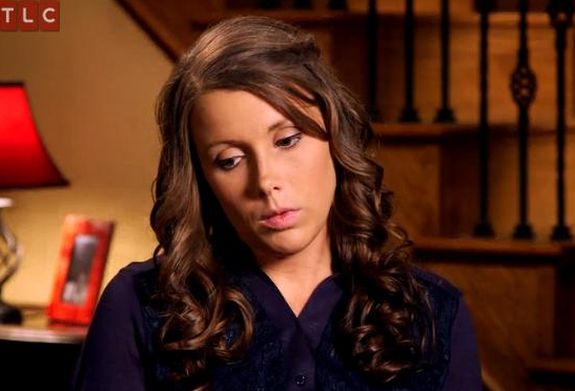 As for Michelle, she noted that her criminal son has a "tender heard and is compassionate towards others," calling Josh a "positive and upbeat person." (Click here to read Michelle's full letter.)
Meanwhile, Anna called her husband an "engaged dad" who sweeps up crackers and is friendly with homeless people who pass by on the street.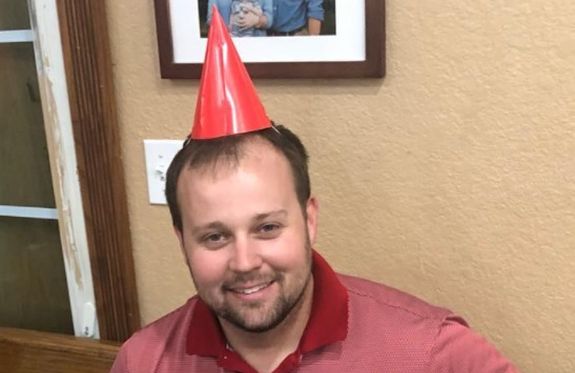 While David, Michelle and Anna are throwing their full support behind Josh, the same cannot be said for Josh's cousin Amy Duggar King or Amy's mother– Jim Bob Duggar's sister– Deanna Duggar.
Amy shared her thoughts on the situation this week in a series of Instagram Stories and Twitter comments, one of which directly addressed the letters written in support of Josh.

"First of all Josh is funny, charismatic, kind and all the things my aunt [Michelle] listed in the letter," Amy wrote. "But there's a sinister side. A side to him that makes your skin crawl. You can't ignore what he did years ago, and what he was caught looking at! Are they delusional?"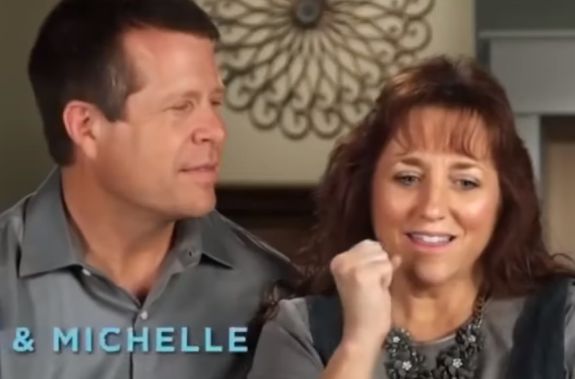 Amy went on to describe "abusers" and how they are often "sociable, well-like charismatic, charming" individuals. She also stated that she supports Josh receiving the 20-year sentence.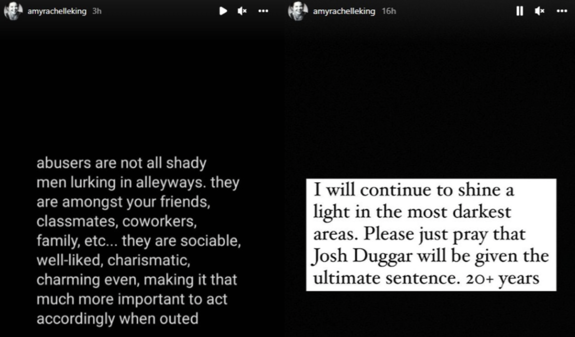 "I will continue to shine a light in the most darkest areas," she wrote. "Please just pray that Josh Duggar will be given the ultimate sentence. 20+ years."
Amy also called out Anna directly in several tweets, reminding her that Josh has been a less-than-stellar husband to her, despite Anna describing him as "loyal and faithful" in her letter to the judge.
"How can you call him loyal and faithful," Amy wrote. "Did you forget he had an Ashley Madison account… did you forget he has had a huge p0rn addiction for years?"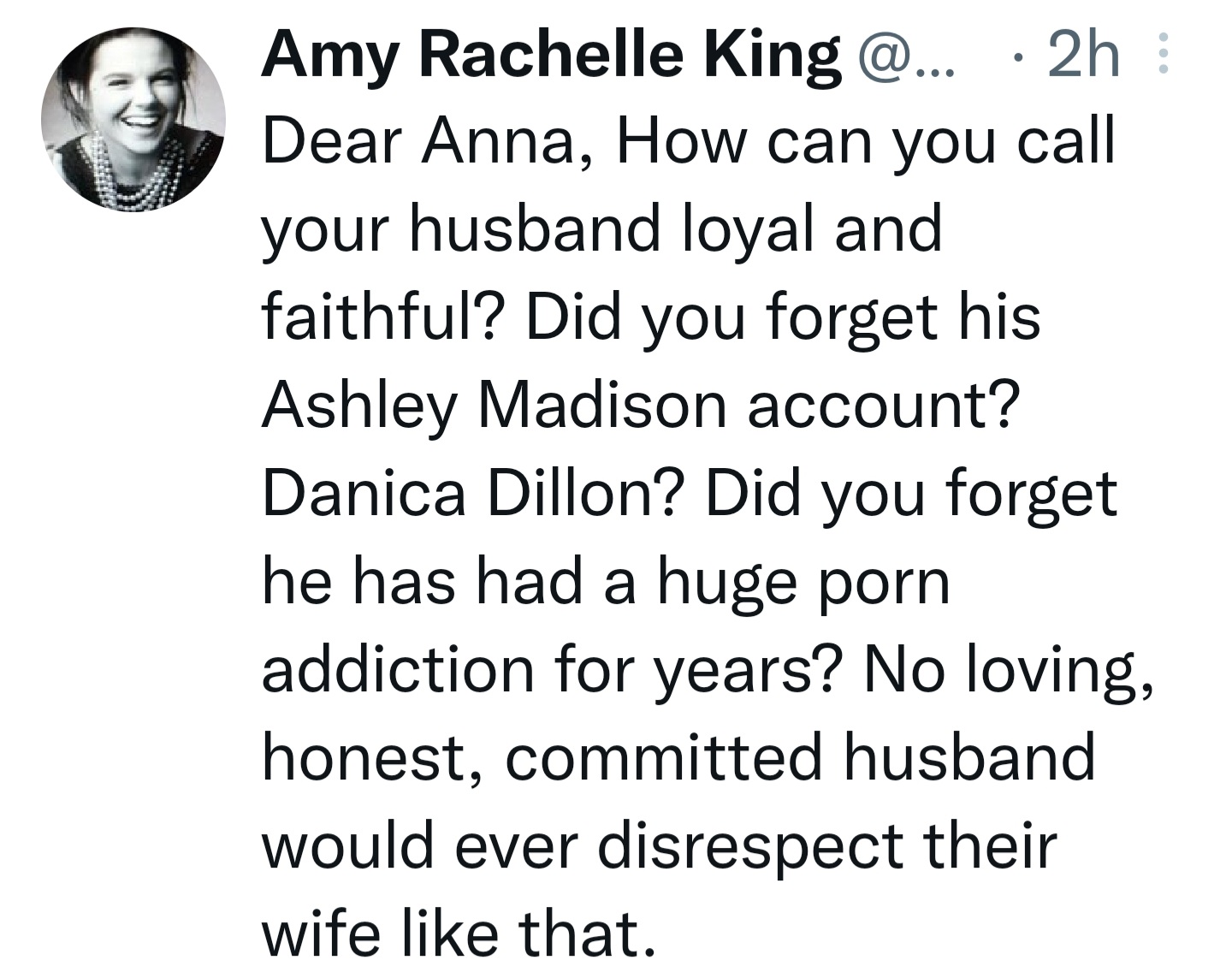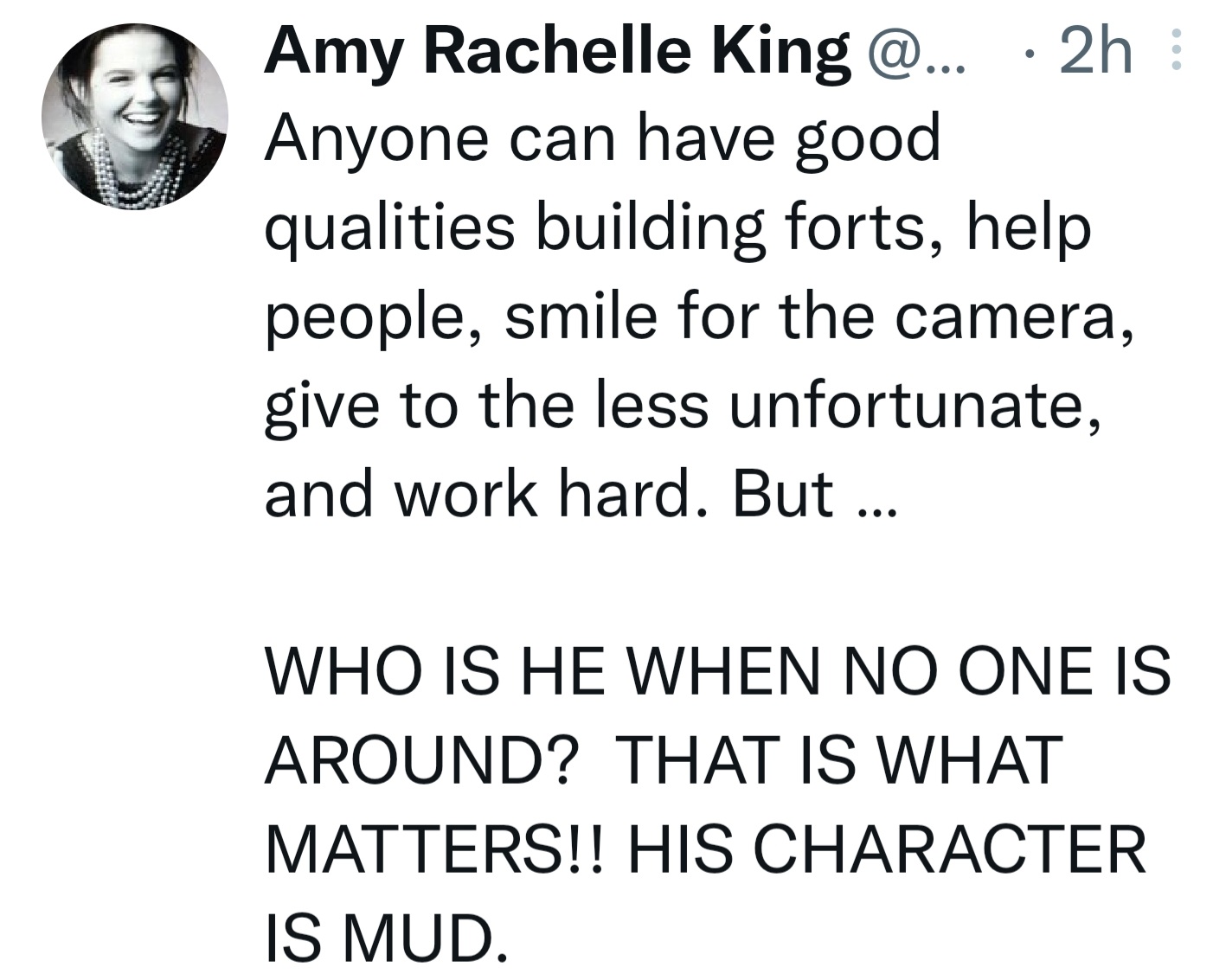 Amy– who has spoken out against her disgraced cousin since he was charged with the crimes– said in April that Josh (and all child predators) belong on a Predator Island.
Meanwhile, Amy's mother, Deanna, called the latest actions of the (other) Duggars "horrendous."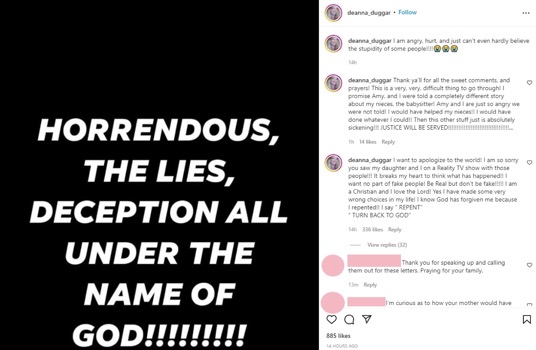 "I am angry, hurt and just can't even hardly believe the stupidity of some people!!!!" Deanna captioned her Instagram post on Thursday. She went on to call the ordeal "absolutely sickening" and apologized for her and Amy ever appearing on TV "with those people."
Both Amy and Deanna previously spoke out about the case following Josh's arrest last year, with Deanna explaining to followers at one point that she didn't "want anyone to die," she just wants "the truth to be revealed."
Deanna also agreed with an individual on Instagram last year who stated they were glad Deanna and Jim Bob's mom "is not here to see this"– "this" referring at the time to Josh's arrest and the disturbing details of his case.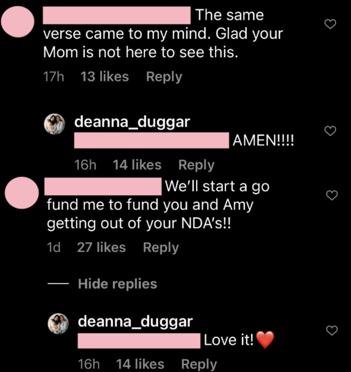 Josh's sentencing is scheduled for May 25.
RELATED STORY: Anna & Michelle Duggar Beg Judge to Have Mercy On Josh Duggar For Sentencing: Josh's Legal Team Asks For Five Year Sentence
(Photos: Instagram; TLC)