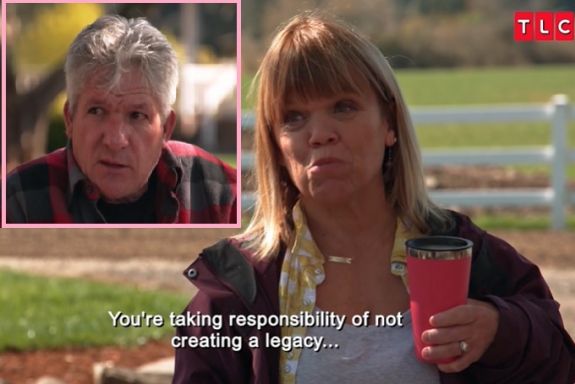 Amy and Matt Roloff do not see eye-to-eye regarding Matt's decision to sell a portion of Roloff Farm to a stranger, instead of one of their children.
In a clip posted by Entertainment Tonight of this week's episode of Little People, Big World, the exes get into a heated conversation about Matt's decision to sell the farm at a price that is out of their kids' financial reach. While Amy suggested that Matt "went crazy" when he set the farm's price tag at $4 million, Matt defended his actions, stating that he offered sons Zach and Jeremy a "family discount" of "half-off."
He also told Amy that he doesn't feel it's fair for his sons to be so "entitled" when it comes to buying the farm.
"It's sad that it really ended up the way it did," Amy tells Matt in the clip. "I don't know; there's a lot of stress and there's a lot of sadness. What in the world did you do? What happened? How did we get here?
"I think you went crazy or something," she tells him. "I don't know the details or negotiations you dealt with the two boys. For the price it is, the kids can't afford that."
Matt confirmed that there is a "family price" and that their kids "all know it."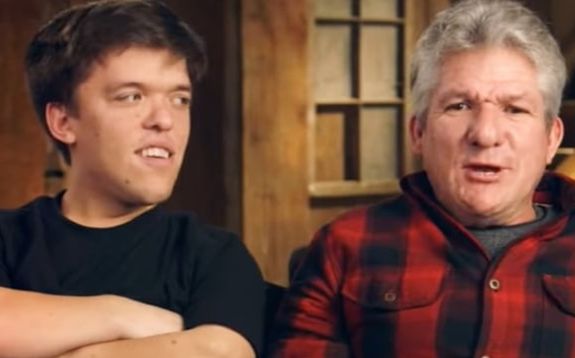 He also argued that his sons were not owed the family farm, and even stated that he was happy neither of his sons ended up purchasing it, as he suspects that he would have probably been the one continuing to do the maintenance on it.
"I expected the kids to not take entitlement and start working for it," Matt said, later stating in a confessional that Jeremy and Zach are not happy that the amount of farm property they'd get has "shrunk."
"It wasn't like I didn't try to sell it to the kids at basically half off, family discount," he said later. "I'm glad, even with all that, they made other decisions because I don't think the fit was quite right. If the kids had gotten it, I would be stuck maintaining it, maybe even harder than I do now."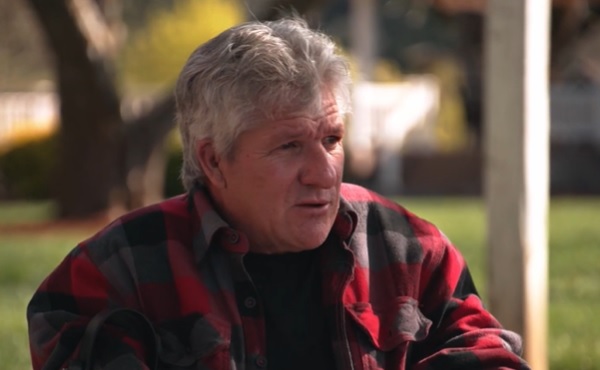 As The Ashley previously reported, Jeremy and his wife Audrey recently purchased a different farm for their family. In June, Audrey told her Instagram followers that she and Jeremy attempted to purchase Roloff Farms from Matt back in May 2020, before realizing "maybe it wasn't meant to be."
View this post on Instagram
Meanwhile, Zach and his wife Tori bought a home in Washington in October 2021.
Amy— who in previous episodes has stated that she regrets selling her portion of the farm to Matt in their divorce— told Matt that she sold it at the price she did in order to make it easier for their kids to one day buy it.
"I never expected it to be as much as this…I thought you would be offering it to the kids. I thought you would be a little more reasonable!" she said.
Matt defended his decision to sell the farm to someone outside the family, stating that it was not fair to his other two kids to sell the farm land at an extreme discount to Zach or Jeremy, as it cuts into everyone's inheritance. (In addition to Zach and Jeremy, Matt and Amy also share daughter Molly and son Jacob.)
"You know, I've got to think about all four kids," Matt explained. "There's four kids involved. So what's fair in the end when the big piece [that I own] is in an estate? What's the fairest thing you could possibly do?"
View this post on Instagram
"The good news is that there's 93 acres in this family," Matt told Amy.
"No, there's 93 acres for Matt Roloff," Amy responded. "It's not part of the family anymore."
"You don't admit to anything!" Amy said as the conversation got more heated. "I would say the majority of this hornets' nest, unfortunately you need to accept, lays on your shoulders."
When Matt insists he is taking responsibility for the tension in the family, Amy disagrees.
"You're taking responsibility of not creating a legacy that you talked about all this time," she tells him.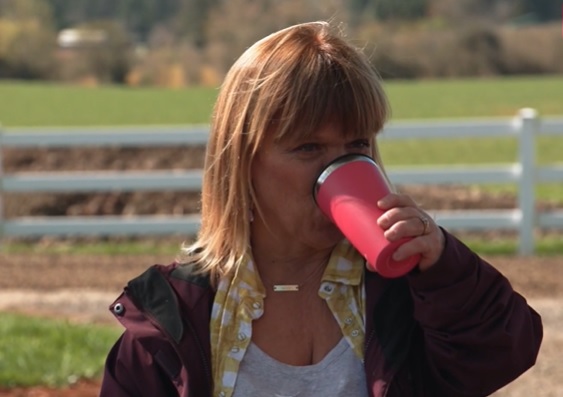 "There's a lot going on that you don't know about," Matt replies.
As fans of the show know, Matt confirmed in May that 16 of Roloff Farm's 109 acres have been listed on the market for $4 million. At the time of his announcement, Matt seemed to blame Zach and Zach's twin brother Jeremy for not wanting to purchase the 16 acres up for grabs on Roloff Farms themselves.
'Little People, Big World' airs Tuesdays on TLC.
RELATED STORY: Amy Roloff Says She Regrets Selling Her Portion of Roloff Farms, Now That Her Ex Matt Roloff Plans To Sell the Farm To Someone Outside Their Family
(Photos: TLC; Instagram)