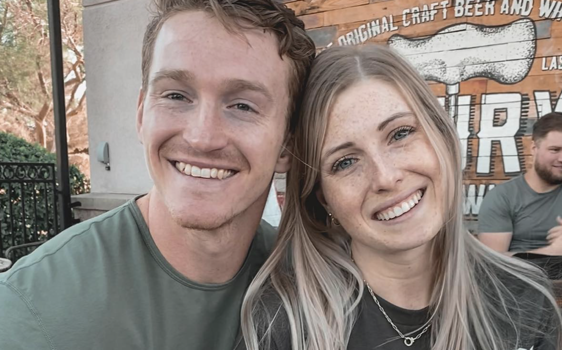 Logan Brown— the eldest of Kody Brown's 18 children— is officially a home owner!
Fans of Sister Wives have watched over the years as Kody and his family have make good use of moving trucks, but this time it's Logan and his fiancé, Michelle Petty, renting the U-Haul.
Logan, who is the son of Kody and his second wife Janelle, recently settled into a brand-new $363,611 home in Las Vegas, Nevada, with Michelle, The Sun reports. The pair purchased their new digs last year and had been showing the progress of the home build on social media. They officially closed on the home at the beginning of June.
Logan and Michelle's new home is 1,736 square feet and features three bedrooms and two bathrooms. Some photos of the home's interior and exterior were shared by Michelle on Facebook last month.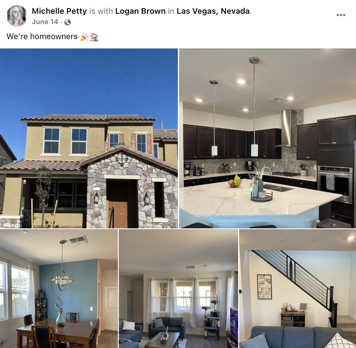 Fans were also given a glimpse of Logan and Michelle's kitchen when Janelle took to social media to share her excitement about her son and future daughter-in-law's new abode, calling it "an amazing space."
"Celebrating Logan and Michelle's new home today!" Janelle wrote in the caption of a photo of her and her daughter Savannah with Logan and Michelle. "After months of delays they finally moved in. It's an amazing space. Congratulations you guys."
Noticeably absent from the family photo was Logan's dad, Kody, who resides in Arizona with remaining wives Janelle, Robyn and Meri, along with many of the family's children. 'Sister Wives' fans were quick to notice the family patriarch's absence.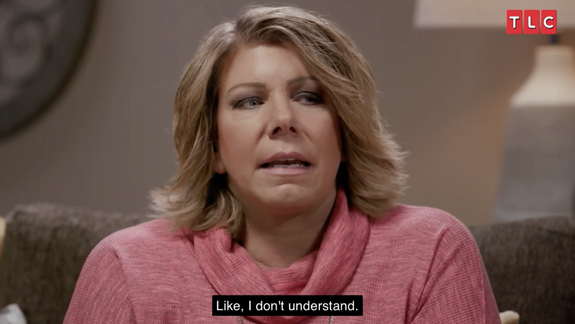 "You look Beautiful Janelle. Just wondering why Dad is not there?" one person wrote in the comments section of the post.
"Who wants to play a game? It's like Where's Waldo, but it's called where's Kody," another person wrote.
"Where's Kody?" someone else commented.
Logan and Michelle have been living in Las Vegas for quite a while now, and the two are planning to get married on October 22. They have been engaged since September 2017.
Logan, 28, will be the fourth of Kody's 18 children to get hitched. Madison and Mykelti both got married in 2016, while Aspyn tied the knot in 2018.
Logan has chosen not to appear on 'Sister Wives' for several seasons.
RELATED STORY: Meet Leon Brown: 'Sister Wives' Star Comes Out As Transgender & Announces New New: "I Knew I Wasn't A Girl"
(Photos: Instagram; TLC)