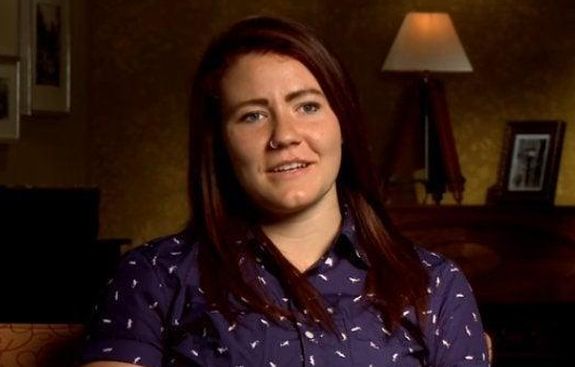 The Sister Wives star formerly known as Mariah Brown made a big announcement on Tuesday, letting friends, family and fans know that they are transgender, and that their preferred pronouns are now they/them.
The Sister Wives star— who also announced that, going forward, they would like to be known as either Leo or Leon— stated in the post that they have known from a young age that they weren't a girl, but growing up in the "gendered and incredibly restrictive" polygamist culture that they did made them conform to being a female.
"So here's me, definitely not having almost any of my s**t figured out, to let you know that I am trans. My name is Leon or Leo (I love both) and my pronouns are they/them," they wrote. "I remember the first time that I knew I wasn't a girl. I was pretty young & unfortunately I grew up in a context that was incredibly gendered & restrictive. so I continued to be socialized as a girl & later a woman.
"And here's the thing, I'm finally ready to share my favorite self with the world. And that self is incredibly genderqueer, trans, and unapologetic."
View this post on Instagram
Leon went to say that they're still figuring out parts of their transition.
"Being queer & trans are definitely some of my favorite parts of myself," they wrote. "And yet, there are so many things that I am learning to love about myself through this process. Here's to me getting to know myself, share myself, and continually evolve to be the person I am, to be my favorite self in all contexts."
Leon's announcement comes about six months after their fiancé, Audrey Kriss, announced that they are transgender as well. (Audrey chose not to chance their name after transitioning.)
View this post on Instagram
"Love you so much and so proud of you," Audrey wrote in the comment section of the post.
Leon's parents— Kody Brown and his first wife Meri— have yet to comment publicly on the announcement. However, Leon made it clear that everyone in their life will need to respect their new name and pronouns. (While their Instagram account name is still "Mariah," they have changed their bio name to "Leon Brown.")
"I'm sharing this part of myself to let folks in, and also to set some boundaries," they wrote in their Instagram post. "If you choose to not use my correct name or pronouns, then you do not need to speak to or about me. My name is Leo or Leon, and my pronouns are they/them. Please only refer to me in that way."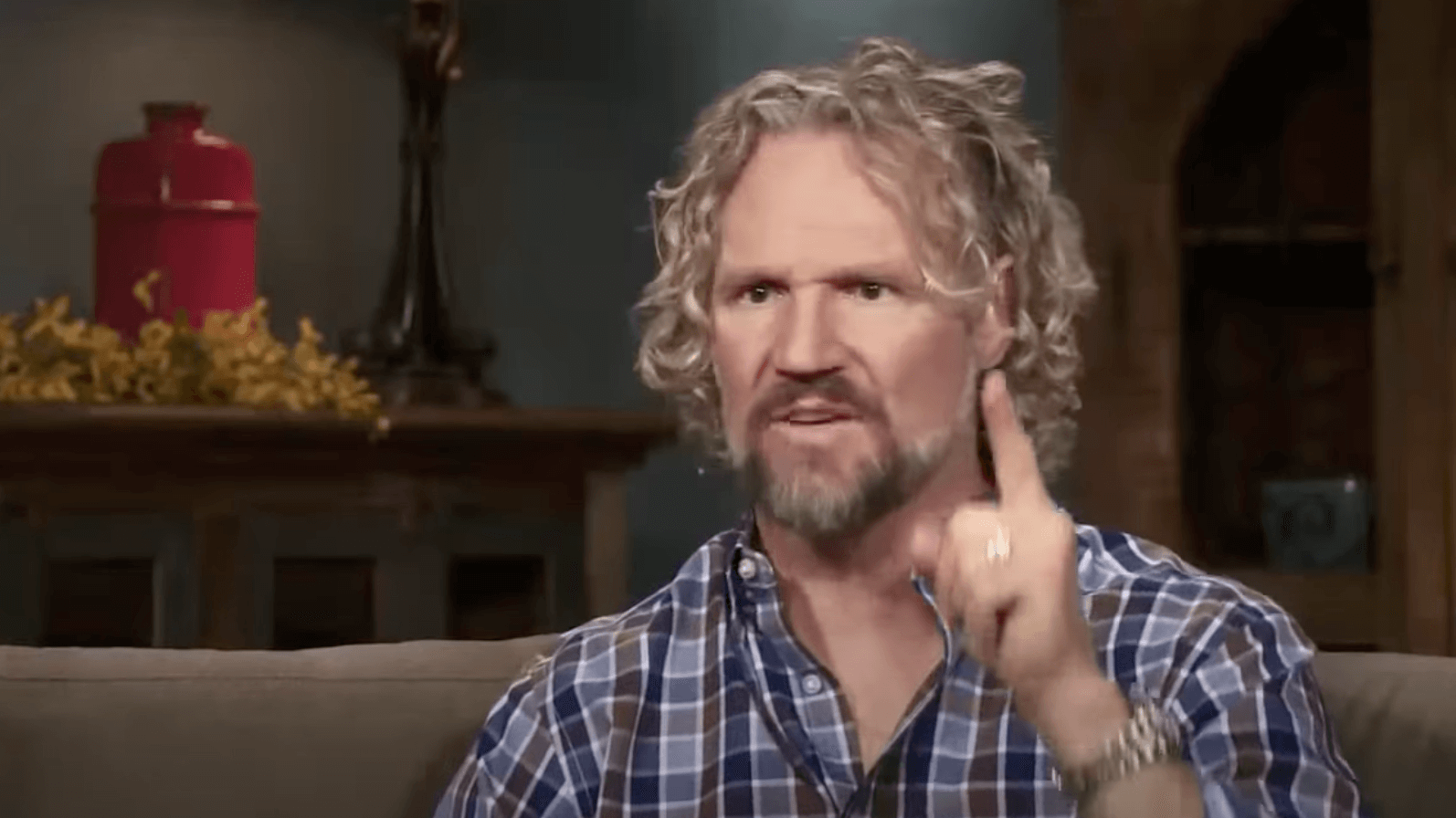 Leon's post was liked by their sister Gwendolyn Brown (who publicly came out as bisexual in 2020). Eldest Brown Family child Logan and his fiancé Michelle Petty offered their support in the comment section of the post.
"Love you so much Leon!" Michelle wrote.
"Love ya Leo!" Logan wrote.
As fans of 'Sister Wives' know, the Browns were part of the Apostolic United Brethren – a fundamentalist Mormon sect – and while the religion doesn't believe in same-sex marriage and relationships, the Brown family does.
Back in 2017, Leon— who was then using the name Mariah— came out as gay during an episode of the show and in a later episode.
View this post on Instagram
"When Mariah came out, it was a bit of a shock to me," Meri said on the show. "I'm really glad that I had experiences in my life that I was open to that, because I see so many families reject their kids or other family members when they come out as gay. I can't imagine rejecting my daughter and not knowing who she is, like, who she truly is, and knowing her and Audrey together."
"Coming from the background that we come from and the church that we come from, if we were just to follow… I don't even want to finish the thought," Kody's now-ex-wife Christine Brown said. "I think it's so horrible to think about rejecting your kids for who they are. I don't even want to finish the thought. It just makes me nauseous."
UPDATE! A few hours after Leon posted their announcement, Meri reposted the post to her Instagram Stories writing, "You are my sunshine," seemingly to show her support.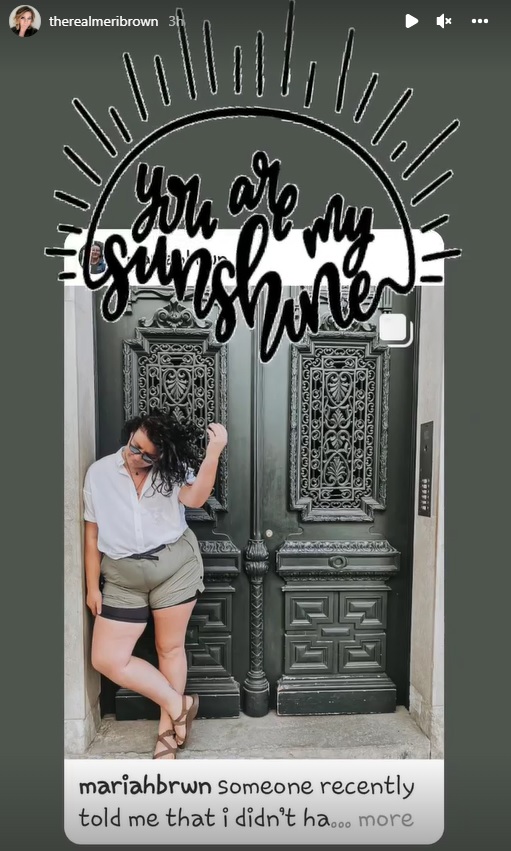 RELATED STORY: 'Sister Wives' Star Mykelti Brown & Husband Tony Padron Announce They're Expecting Twins
(Photos: TLC; Instagram)