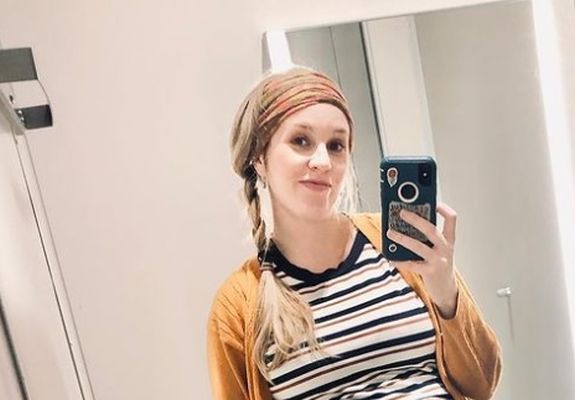 Jill Dillard's [non-famous] family members came together over the weekend to celebrate the impending birth of her third child, but it appears that Jill's famous sisters, in-laws and mother were nowhere to be found during the festivities.
On Monday, the former Counting On star— who is estranged from her father Jim Bob Duggar and other members of her family–posted photos of her baby shower to the Dillard Family Facebook page, thanking her cousin Amy Duggar King and aunt Deanna Duggar— as well as the family of her husband Derick Dillard— for throwing her the shower.
Although Jill has maintained relationships with at least some of her siblings, it appears that her sisters and mother Michelle Duggar were not in attendance for Jill's shower, which was held at Amy's home (which is about 20 minutes away from the Duggar Compound).
Jill– who is expecting a baby boy in July— captioned the photos posted to Facebook. (She and Derick are already parents to sons Israel, 7, and Sam, who turns five next month.)
"I feel so loved and more prepared now for baby boy with all the gifts, prayers & blessings by friends and family (+ several who couldn't attend the party in person) who showered us this weekend in anticipation of our little man's arrival next month!" she wrote. "Special thanks to the hosts: my MIL Cathy Dillard Byrum, my SIL Deena Dillard, my cousin Amy Rachelle King & my Aunt Deanna Duggar."
While it's unclear if at least some of Jill's family attended, her sister Jessa Duggar Seewald did not, as she posted on Saturday that she chose to attend an art event in nearby Bentonville, Arkansas. (The event was to support big-eyed former Duggar wedding/shower planner Sierra Dominguez.)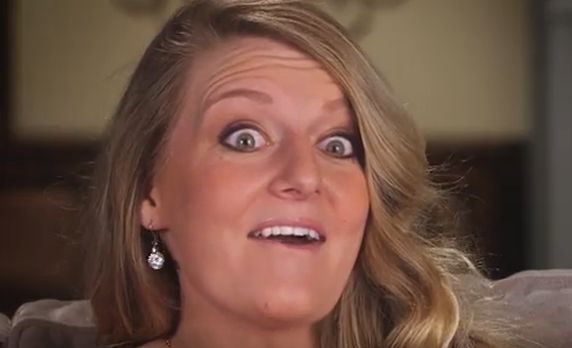 Another Duggar Family member who was certainly not there to support Jill was Anna Duggar, who posted on social media earlier in the week that she was going to take a "roadtrip" to visit her "bestie." (While Anna didn't specifically say so, it appears that she was going to visit her husband Josh Duggar, who moved to a federal prison last week.)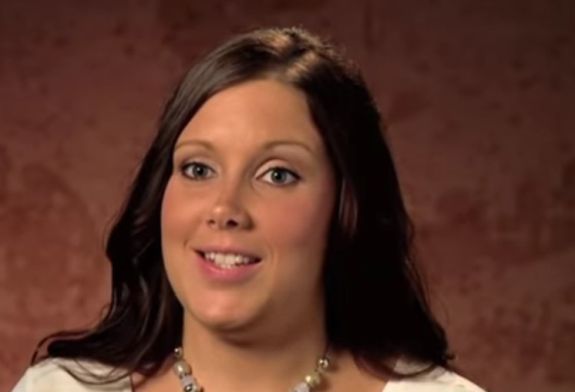 Jill's sister Joy Forsyth and sister-in-law Abby Duggar (who is married to Jill's brother John David) were away on a girls' trip to Florida at the time of the shower.
It's not surprising that Michelle and some of the other Duggars did not attend the shower at Amy's house. Amy and Deanna have been very outspoken since Josh was charged (and later convicted of) receiving child sex abuse materials (CSAM), making it clear that they do not support Josh or his parents, whom they feel lied to them regarding the seriousness of Josh's crimes, which began when he was a teen.
On Jill and Derick's baby registry, Jill states that they are "going with a boho/earthy/natural feel for all things baby."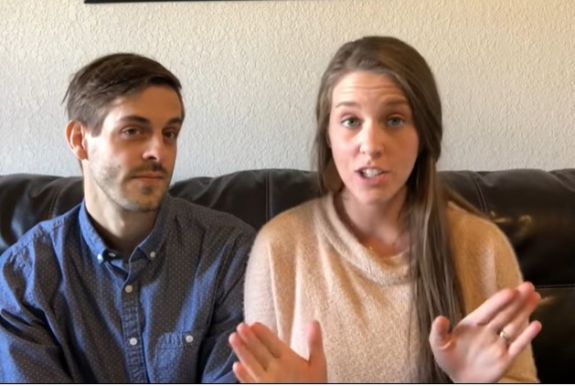 "Derick, the boys and I couldn't be more excited to be welcoming our 3rd little man in July!" Jill wrote.
In the photos, all of the décor, food and gifts appear to be in a neutral color scheme. According to the registry, the shower attendees purchased plenty of clothing, breastfeeding supplies and toys for the baby; however, many of the big-ticket items (including a $500+ baby stroller) remain unpurchased.
RELATED STORY: Former 'Counting On' Couple Jill & Derick Dillard Purchase House & Relocate to New City for Derick's Job: Details on Their New Home & Derick's Job!
(Photos: Facebook, Instagram, TLC)