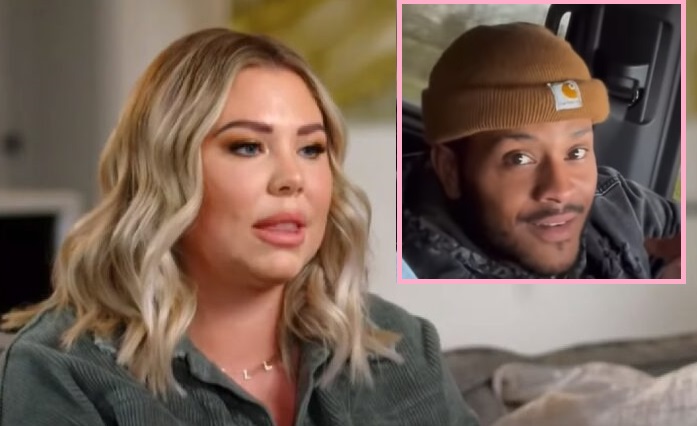 Kail Lowry is done hiding her new boo, Elijah Scott.
Elijah— who made a very brief appearance on the most-recent Teen Mom 2 Reunion but has otherwise been kept out of the spotlight by Kail— was a guest on her Barely Famous podcast a few days go. While Kail seemed excited to have Elijah on the podcast, Elijah gave the impression that he was absolutely miserable during the interview, taking a painfully long time to answer the sometimes-cringey questions.
During the second half of the podcast, Kail peppered her new boo (whom she is now reportedly living with) with questions about their life together, how they met and their first fight.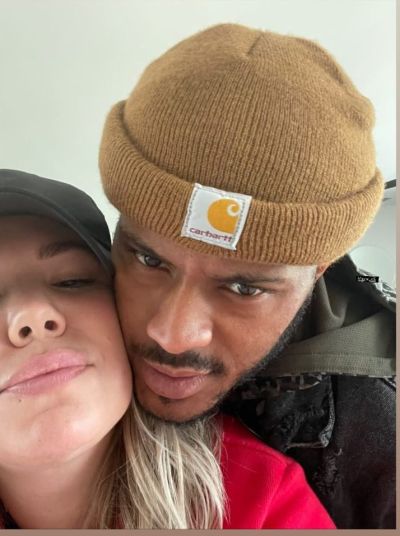 First, they discussed how they met. (Kail and Elijah were neighbors, and she had previously referred to him as "Hot Neighbor" on her podcasts.)
"I had already bought my house and moved into my house before I knew that this was your house," Elijah said.
Kail then asks "Lijie" who pursued who, but before he can really answers (because this man takes forever to get a sentence out), Kail reveals that she was the one who pursued Elijah.
Her friend Kristen even suggests that Kail was a "Stage 5" Clinger early on. When Kail asks "Lijie" if he feels she was, indeed, a Stage 5 Clinger, Elijah seems confused and mumbles something about not knowing about stages.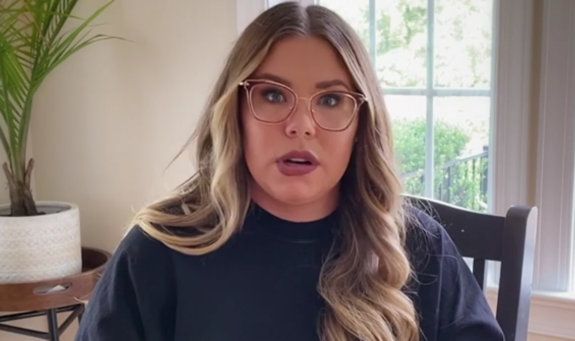 She then asks if either of them cheated on their previous significant others (as Kail's ex, Malik Montgomery implied a few months ago). Elijah grumbled "no". (Seriously, was this dude hogtied and dragged into the podcasting studio against his will?)
Later, Kail peppers "Lijie" with questions about the cats she recently got. Elijah reveals that he's actually allergic to cats, but that didn't stop Kail from bringing a whole litter of them into her house, where Elijah stays.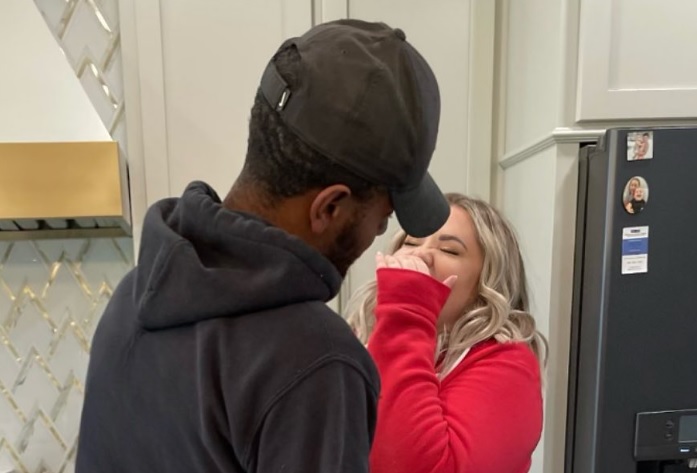 They then talk about their first fight (which surprisingly wasn't about the fact that Kail brought animals that make Elijah sneeze and wheeze into the house). Instead, it involved Elijah refusing to drive 100 mph so that Kail could crap.
"I got this crazy pain in my stomach [while we were in the car] and I was like, 'I need you to go 100 mph.' And he was like, 'I can't or I'll lose my license,'" Kail told the listeners.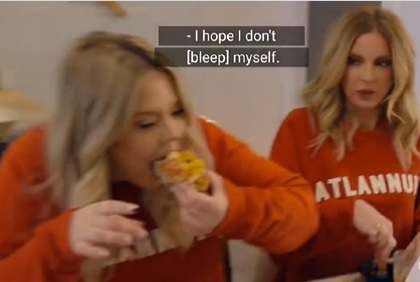 Kail said she kept demanding Elijah drive faster, and Elijah suggested they make a stop so Kail could poop at his mom's house, which was nearby.
"I was mortified. I was like, 'I am not meeting your mom for the first time and almost sh**ting myself on her floor,'" Kail said.
Kail said she then demanded Elijah run a red light, but that he refused. She added that she didn't like that he had an attitude with her about the situation.
"I was just about to s**t myself and you're being mean to me," Kail said.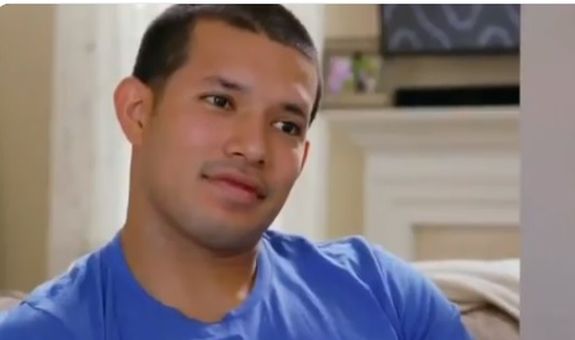 Kail stated that when they got home she refused to talk to Elijah.
"I was mad because I thought he had an attitude," Kail said.
"I was like, 'I'm not talking to you because you're mean,'" she said. "He came in the room and we talked it out. To me it was a fight, to him it wasn't…"
Kail said that she and "Lijie" rarely, if ever fight, though.
You can listen to the full podcast episode— and all of Elijah's painfully slow grunt responses— by clicking here! ("Lijie" comes in around the 34-minute mark, by the way.)
RELATED STORY: 'Teen Mom' News Pile: Leah Messer Gets New Chompers; Kail Lowry Admits a Plastic Surgery Fail Caused Her Stomach To Be Permanently Numb & More
(Photos: Instagram; MTV)