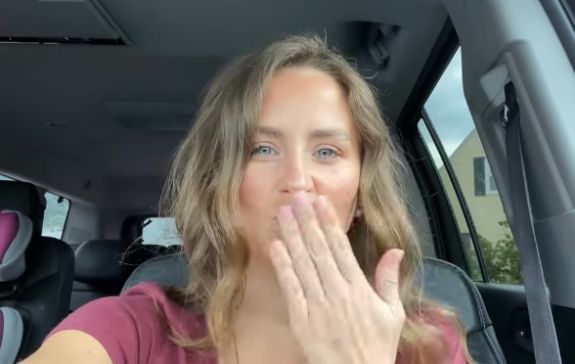 From getting busted to fixing some busted teeth, the stars of the Teen Mom franchise (both past and present) have been keeping themselves busy lately! In an effort to keep you up-to-date on the latest Teen Mom OG and Teen Mom 2 news, The Ashley brings you the Teen Mom News Pile.
Here are some of the major (and minor but interesting) 'Teen Mom'-related things that have happened over the last week or so…
Kieffer Delp got arrested…again.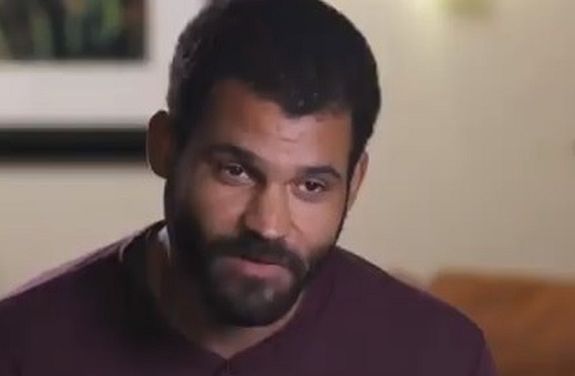 One of Jenelle Evans' former soulmates is back in the slammer!
In Touch Weekly broke the news over the weekend that Kieffer— who is arguably Jenelle's most-famous (and most-legally challenged) lover of all– was arrested on June 11 in Pennsylvania and charged with one count of misdemeanor theft and one count of criminal conspiracy. (Much like Jenelle's feelings for Kieffer, the conspiracy charge was eventually dropped.)
According to court documents pulled by The Ashley, it appears that The Kieff was arrested for stealing from a store. (No word if it was "Hoodies 'R' Us…)
As 'Teen Mom 2' fans know, Kieffer's often been on the wrong side of the law since we first met him in the early days of 'Teen Mom 2.' As The Ashley previously reported, Kieffer pleaded guilty in 2018 to operating a meth lab (in the kitchen of his apartment, as you do), as well as a manufacturing charge and a "risking catastrophe" charge. He spent 18 months in prison before being released in February 2020.
Since then, Kieffer has popped up online occasionally– whether it be to bust some of his sick rhymes on Twitter, or to defend Jenelle's TikTok dancing.
It does not appear that Kieffer is currently in custody in Pennsylvania.
Leah Messer reveals she and her man got matching chompers.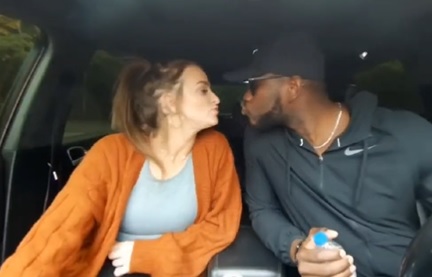 'Teen Mom 2' star Leah Messer began her journey to a new smile this week and naturally, her boyfriend-bot 3000 Jaylan Mobley found a way to weasel his way into the situation, too.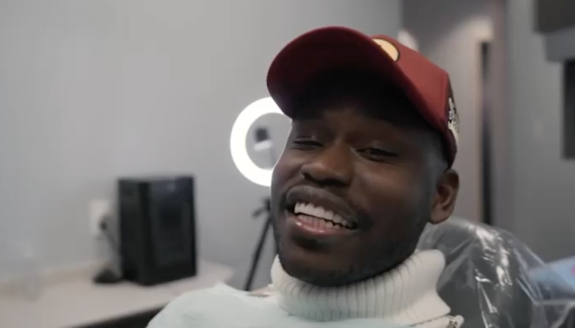 Leah took to Instagram this week to share a video of herself praising her new fangs, which came courtesy of Smile Savvy Cosmetic Dentistry.
The doctor who worked Leah said in the video that she gave Leah a "smile that was fitting for MTV, a TV personality."
"She wanted an overall whiter smile, broader smile, and we were able to deliver that for her today," the doctor stated.
One of Leah's twinseseses, Aleeah, is seen admiring her mom's new veneerseseses at the end of the video.
"It was such a pleasure getting to partner with @drdrewlyons_drjoyalyons for my very first veneers appt at Smile Savvy Dentistry," Leah captioned the video. "I was so excited and a little nervous but I couldn't be any happier with the results from this first appointment."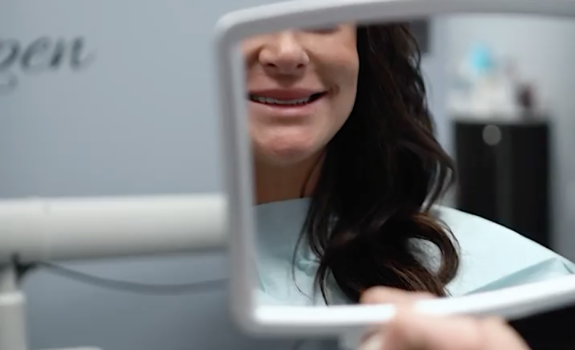 Leah– who revealed Jaylan has also gotten hooked up with some new pearly whites– said she actually had composite veneers put onto her front canine teeth six years ago, but claims they started to stain, due to her "love of coffee and tea" (and certainly not her love of cigs).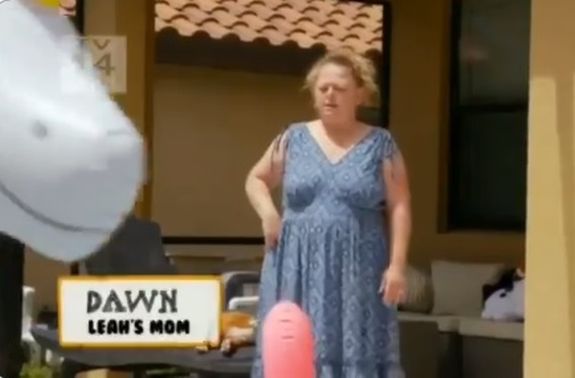 Leah said she will share the final results of her smile makeover soon… and because Jaylan is also rocking a set, prepare your timeline for the plethora of influencer-style photoshoots that these two will surely be cranking out to show off their new pearly whites.
Leah and Jaylan are just the latest 'Teen Mom' stars to spruce up their smiles. 'Teen Mom 2' dad Sean Austin recently admitted that he "got his teeth done," although he didn't go into specifics as to what procedure he had done. Kail Lowry, Cory Wharton and April Baltierra are just a few of the other 'Teen Mom' franchise stars who have purchased themselves so new chompers in recent years.
Kail Lowry reveals she can't feel anything below her bellybutton.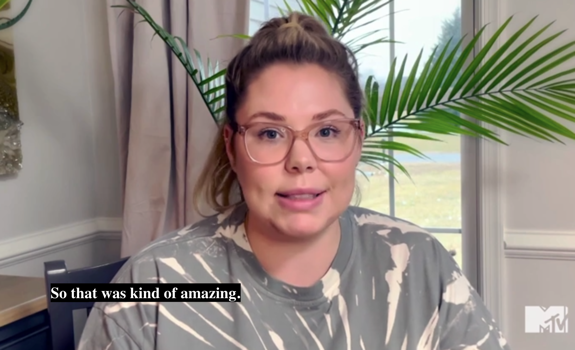 'Teen Mom 2' star Kail Lowry says she no longer has feeling in part of her body, thanks to a plastic surgery gone wrong.
During Tuesday's episode of her Baby Mamas No Drama podcast, Kail revealed that she can no longer feel her lower stomach, admitting to co-host Vee Torres that the issue was due to a cosmetic procedure she had Dr. Miami do on her years ago.
"From my bellybutton down, I have no feeling," Kail told Vee. "Like if I got a tattoo or C-section [in that area], I don't even know if they'd have to numb me because I have no feeling there, none."
Kail also revealed that she now rocks a faux bellybutton as a result of her tummy tuck.
The mom of four has also undergone boob jobs, a Brazilian butt lift and liposuction, courtesy of the same doctor, Dr. Miami, who has also altered some of Kail's former co-stars, including Briana DeJesus.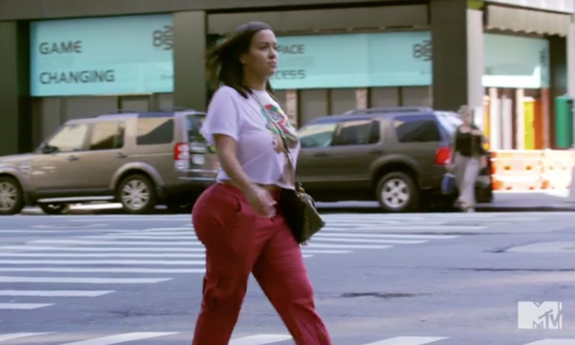 Despite having no feeling in part of her body as a result of elective surgery, Kail said she will continue to go under the knife. She stated that, in January, she's considering undergoing a rhinoplasty and possibly another boob job– specifically "a reduction and a lift and the whole nine."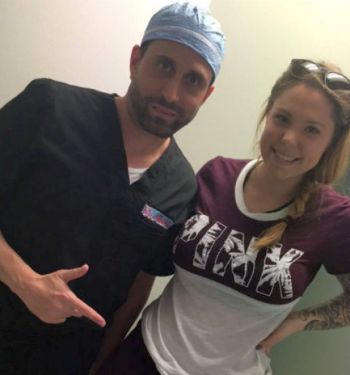 She noted at the time that her surgeon– NOT Dr. Miami, by the way– encouraged her to wait until she's "happy" with her weight before going under the knife, as it would make the process easier.
Maci Bookout & Taylor McKinney spend some more TTM MTV money on property.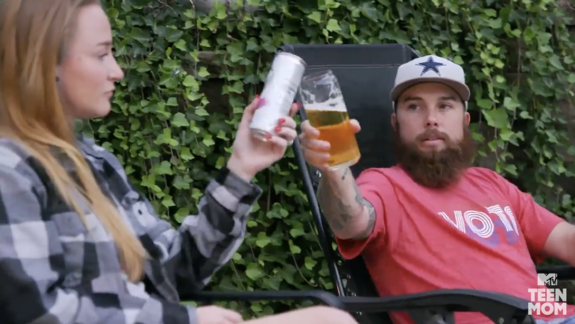 'Teen Mom OG' stars Maci Bookout and Taylor McKinney must have recycled all of their old beer cans because, earlier this year, the couple purchased a .58-acre piece of land in Maci's hometown of Ooltewah, Tennessee, according to The Sun. This is the third property that Maci and Taylor have purchased in recent years.
As you may remember, Maci bought two cottages in November 2021 for $190,000. The two 525 square-foot cottages, which sit on over one acre of land and feature views of the Wolftever Creek, were purchased in Maci's name only and are located about 20 minutes from the McKinney family's current home.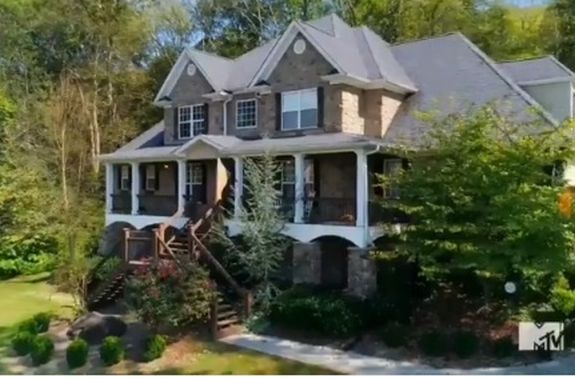 Maci and Taylor also bought 48 acres of land in Cleveland, Tennessee, in March for $339,000, which the pair have yet to build on.
The McKinney's latest buy– which happened in March— was purchased by Taylor and a man named Michael Fessler, who The Ashley's source says is the baseball coach of Maci's eldest son Bentley. The two men bagged the lot for just $22,500.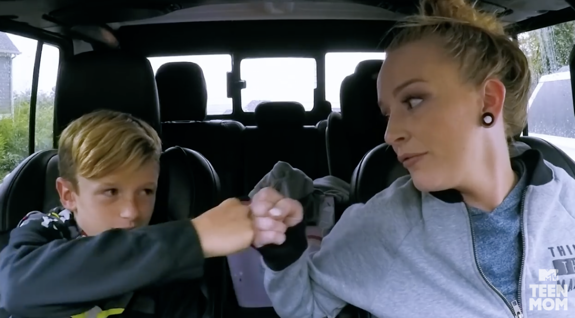 To catch up on more recent 'Teen Mom' news, click here!
(Photos: MTV; Instagram)