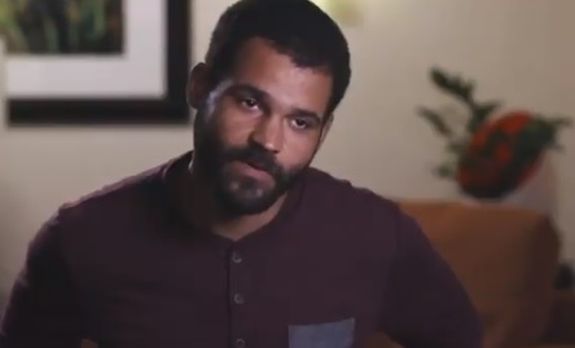 Well Kieffa, I seen ya runnin' a meth lab!
Bein' a felon may not be illegal but running a meth lab certainly is, and former Teen Mom 2 star Keiffer Delp is about to find that out.
"Kieffa," who starred on several seasons of the show as one of Jenelle Evans' soulmates, was busted late Wednesday night at his apartment in McKees Rocks, Pennsylvania. According to CBS Pittsburgh, which broke the story on Thursday morning, police discovered a "fully functioning meth lab" and Kieffer is suspected of running it.
Authorities were forced to suit up in special protective clothing (mostly due to the meth, but it probably also helped protect them from the stench 'o' Kieffa) and charged into the apartment, where they found a cornocopia of drug-cooking paraphernalia.
"Police say they found lithium, lighters, propane and empty pseudo-ephedrine packaging inside the home they busted," CBS Pittsburgh reporter Meghan Schiller wrote on Twitter on Thursday. "They also found several 'One Pot cooks' in plastic bottles."
Kieffer was hauled off to the Allegheny County Jail.
The Ashley can confirm that Kieffer had an outstanding fugitive warrant in another state. She is told that representatives from that state are currently on their way to Pennsylvania to pick up Kieffer and take him back to face his other charges.
An Allegheny County Jail representative exclusively confirmed to The Ashley that Kieffer was arraigned on Thursday morning for his "Breaking Bad"-esque charges and his bail was set at $50,000.
'Teen Mom 2' fans recently caught up with Kieffer (and the rest of Jenelle's former soulmates) during a special that aired in December. During the special, Kieffer told us that, while he and Jenelle were heroin buddies, he was no longer doing "hard" drugs and was just "smokin' the weed" these days. He left out the part about (allegedly) running the meth lab…
Wanna see his latest mugshot? Of COURSE you do….
Jenelle has yet to comment publicly about her ex-soulmate's arrest.
The Ashley will continue to update this story as new information becomes available.
UPDATE: Photos from inside Kieffer's alleged apartment meth lab have been released! It appears to be the same apartment he was living in while filming the 'Teen Mom' Jenelle Exes Special!
Tonight @ 5: Police say this basement apartment is where they found the McKees Rocks meth lab. The police chief tells us Delp stayed inside and he was the target of the investigation @CBSPittsburgh pic.twitter.com/clvqB1OeRe

— Meghan Schiller (@MeghanKDKA) January 11, 2018
(Photos: MTV, Twitter)