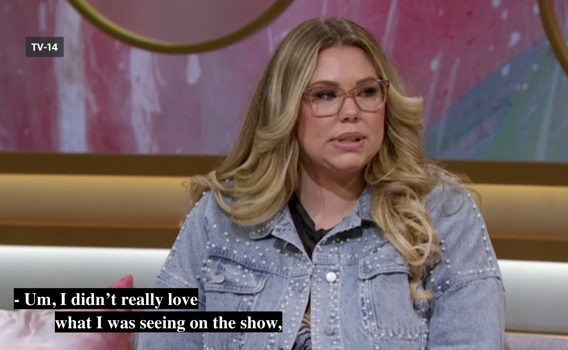 From looking to get a new schnoze to looking for a new Reunion host, the stars of the 'Teen Mom' franchise (both past and present) have been keeping themselves busy lately! In an effort to keep you up-to-date on the latest Teen Mom OG and Teen Mom 2 news, The Ashley brings you the Teen Mom News Pile.
Here are some of the major (and minor but interesting) 'Teen Mom'-related things that have happened over the last week or so…
Kail Lowry reveals she's going under the knife (again).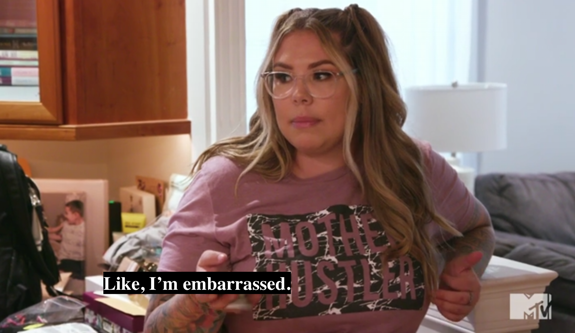 After countless comments from Internet trolls, 'Teen Mom 2' star Kail Lowry is planning to undergo a rhinoplasty to fix her "Miss Piggy" nose.
Kail opened up about her decision on this week's episode of her Baby Mamas No Drama podcast, telling co-host Vee Torres she recently had a consultation for a nose job procedure.
Kail said the plastic surgeon explained to her that her nose has an "over-rotation."
"He used the exact words 'Miss Piggy-like,' and I was like, 'Wow, that's my nickname,'" she said. "He said by who? And I said the trolls. That's what they call me. He said there's a way to fix it."
While Kail said she's still "thinking about" undergoing the procedure, she also expressed interest is getting another boob job– specifically "a reduction and a lift and the whole nine."
"I don't know why some people think I got my boobs done with Dr. Miami," she said. "That was not part of my mommy makeover. I had a mommy makeover but before that, I had whatever I had, asymmetry really bad. One boob was literally three cups smaller than my other. So bad."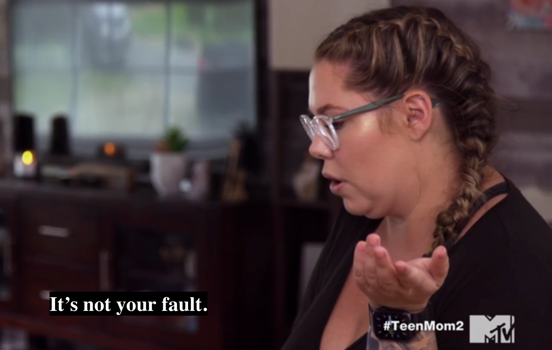 Kail added that her surgeon encouraged her to wait until she's "happy" with her weight before going under the knife, as it would make the process easier.
Amber Portwood says Farrah Abraham needs to start taking responsibility for her actions following recent arrest; Farrah now claims to be a victim of organized crime.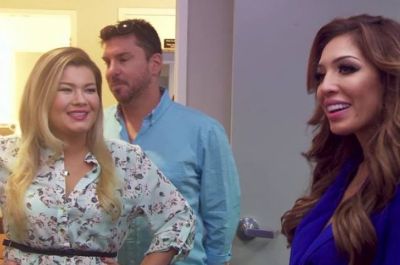 'Teen Mom OG' star Amber Portwood has had multiple run-ins with police in her lifetime, but unlike her former co-star Farrah Abraham, Amber says she has owned up to her wrongdoings.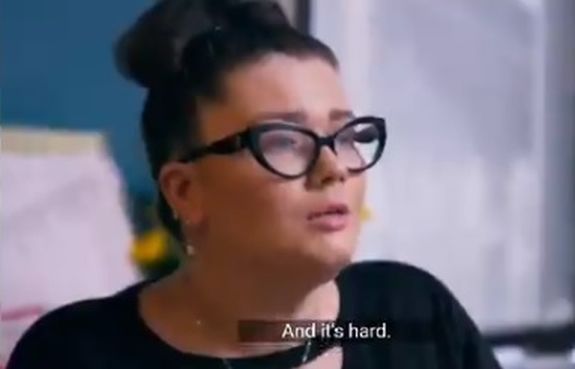 As The Ashley told you earlier this week, Farrah allegedly slapped a security guard at a Hollywood club over the weekend, resulting in her arrest. After the incident, Farrah claimed she had been set up and was a victim of "batterment"– but Amber isn't buying her crap. (No, not THAT crap.)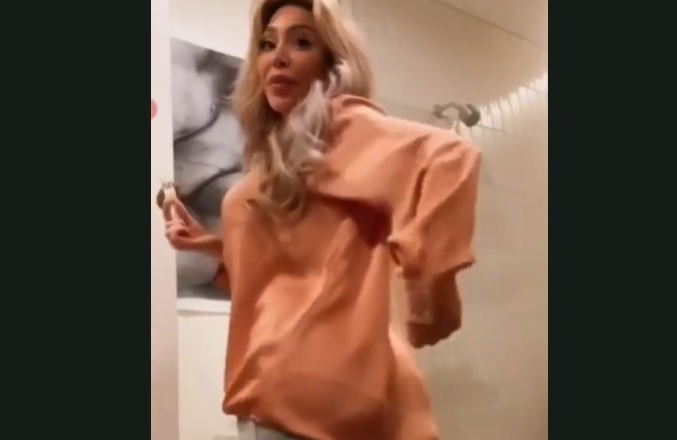 "I went through so much of my life way worse and if I sat there and never took responsibility for what I've done and say that everything was a set-up, I mean honestly I would just look like a fool," Amber told E!'s Daily Pop this week. "Nothing's a set- up. You act they way that you act and things happen. Can I say that some people might not like you? Yes, but that's not against the law."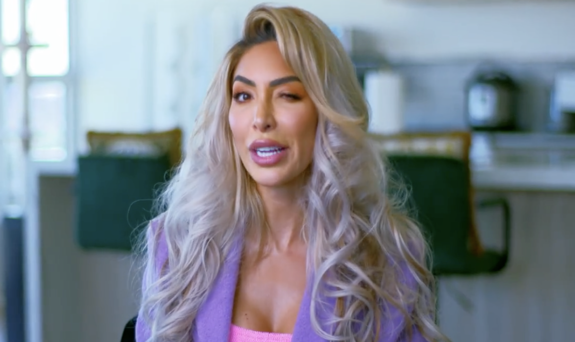 Meanwhile, Farrah insists she was attacked over the weekend and maintains that she plans to put her courtroom "smarts" to work to protect herself in the future.
"It is terrifying and traumatizing that people attack me and I cannot even enjoy dinner as I'm the only person out of three attacked and harassed," Farrah said of the alleged set-up. "I look forward to court, as always. This is why I'm getting a law degree to protect myself yet again from conspired attacks."
On Thursday, she added more to the "WTF?"-ery by posting to Instagram Stories that she believes she was the victim of an attack put together by "organized crime." (Naturally, The Ashley has left the "Farrah Speak" intact below.)
"Justice will handle All who Harass & target me. It's a shame it takes a group to attack me. Organized crime. The End," Farrah wrote.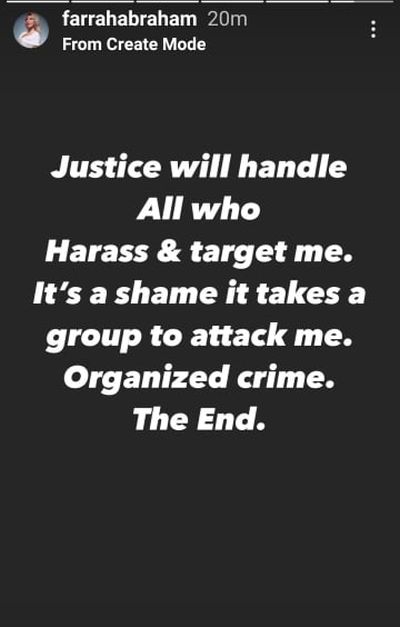 Ashley Jones once again called out Dr. Drew Pinsky; suggested a replacement for him.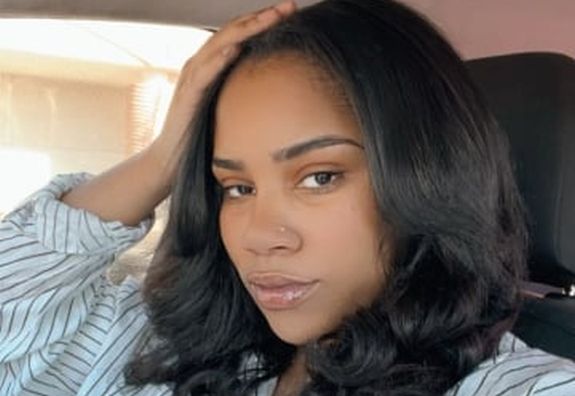 Ashley is no fan of Dr. Drew and this week, she made it clear that she who she would like to see fill his blazer at the next 'Teen Mom 2' Reunion.
Ashley suggested that Dr. Cheyenne Bryant— the psychologist/life coach appearing on Teen Mom Family Reunion— take over for the Blazered One.
"I'd like to officially request Dr. B for all future reunion," Ashley wrote on Instagram Stories. "I think Dr. Drew brings nothing to the table in regards to that. It was nice to connect with a real doctor who wanted accountability and insight instead of condescending remarks."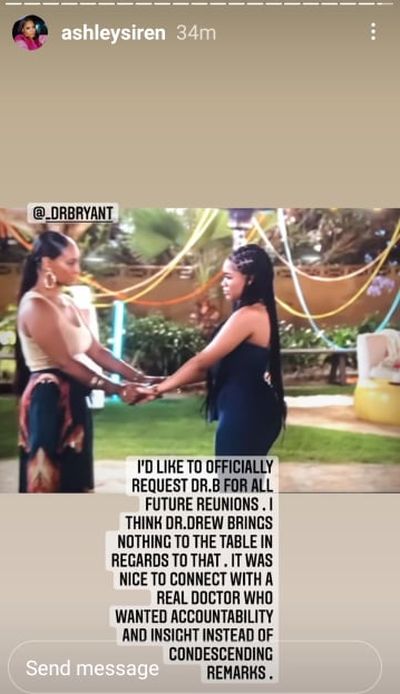 In the comment section of a post on Dr. Bryant's Instagram from earlier this week, a clip of 'TMFR' is shown, to which Ashley commented, "Not you making me spill me deep emotions when I actually came to fight."
Back in January 2021, Ashley called Dr. Drew out for being a "disgrace" and "instigating little girl drama" at the 'Teen Mom' Reunions.
[Drew is] sitting up there old as my Papa instigating little girl drama for the last however long," she continued. "Surely as a Dr. his medical contributions can be greater… Dr. Drew messy ass need to drop the 'Dr.' [from his name] and just call himself a Wendy Williams cause he's a disgrace."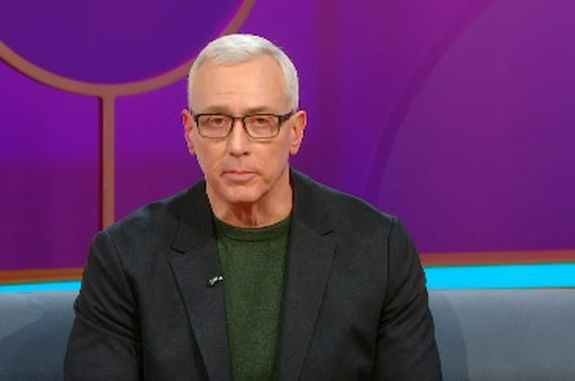 Ashley later posted on Instagram Stories that she feels Dr. Drew needs to focus on helping people instead of appearing on 'Teen Mom' Reunions.
"Point blank he needs to go try to really rehabilitate people instead of starting drama between girls who are young enough to be his granddaughters. F**king disgusting," Ashley wrote.
Dr. Drew— who, despite what Ashley wrote is a "real doctor"— has yet to comment.
Michael Abraham defended his daughter Farrah after her arrest; tells ex Debra Danielsen to stop worrying about their granddaughter Sophia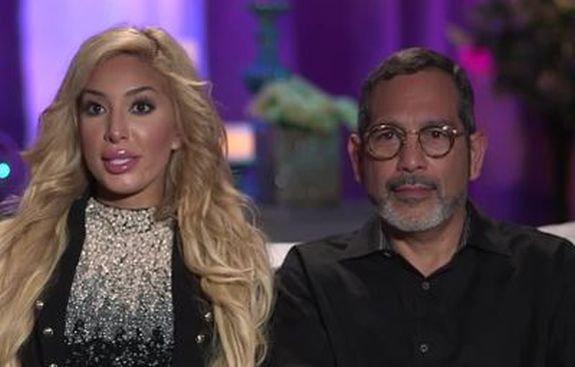 Farrah may have a hard time getting people to believe she's the victim of an organized crime hit (or something), but one person who has her back is her father, Michael.
After news of Farrah's arrest was blasted all over The Interwebs, Michael— who is arguably The Number One Fan Of The Number One Celebrity Of Our Nation— hit Facebook to defend Farrah (as per usual), insisting that she was "set up," and telling his ex-wife, Debra Danielsen to keep quiet after she expressed her fears for Farrah's 12-year-old daughter, Sophia.
In the comment section of a clickbait article about Debra saying she fears for Sophia (which was posted to Amber Portwood's official Facebook page), Mike told Debz OG she has nothing to worry about.
"I will post this … there is no reason for Debra to fear [for] Sophia. My family is always there for Farrah and Sophia… stop the BS," he wrote.
"Farrah takes good care of Sophia. These people need to stop. It's ridiculous!" he added.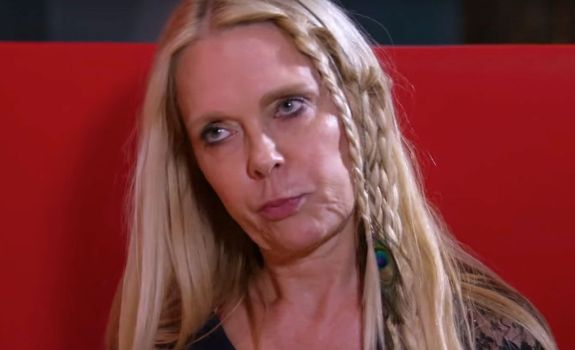 When someone else in the comment section stated that Farrah was charged with battery after punching a security guard in the face on Saturday, Mike insisted that wasn't the case.
"No she did not… there is not video of that… she was accused of this … just wait for the real facts," he responded. "First off my daughter never touched anyone… just want till the facts and investigations are done… stop spreading lies."
When someone else asked Mike if he is concerned that Farrah never seems to take responsibility for her own actions, Mike denied this, too. He also stated that this whole arrest/organized crime/assault/whatever will be a good lesson for Sophia.

"Farrah [does] and has always taken responsibility for things SHE REALLY HAS DONE… it accused of doing … as for suing people that's our business and we don't threaten anyone/organization without actual merit, cause, and reason," he wrote. "That's a fact. As for Sophia it's a great lesson for Sophia…. It teaches her about consequences people will face for their actions … just like Farrah did when she got pregnant."
Umm….?
To catch up on other recent 'Teen Mom' stories, click here!
(Photos: MTV; Instagram; Facebook)