From coming up with disgusting new money-making schemes to handing over a ton of money to Uncle Sam, the stars of the 'Teen Mom' franchise (both past and present) have been keeping themselves busy lately! In an effort to keep you up-to-date on the latest Teen Mom OG and Teen Mom 2 news, The Ashley brings you the Teen Mom News Pile.
Here are some of the major (and minor but interesting) 'Teen Mom'-related things that have happened over the last week or so…
Farrah Abraham stools…er…stoops to an even lower low.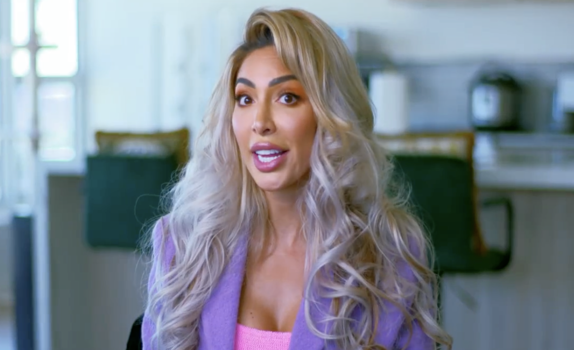 Last year, Farrah put her famous, um, backdoor to use, selling videos of herself urinating and defecating to weirdos on OnlyFans for $100. Now, it appears that the former 'Teen Mom OG' star has taken things a step farther down the sewage pipe and is now mailing her poop to weirdos around the world.
The Ashley will give you a moment to process that disgustingness and/or vomit.
A video circulating the Interwebs (and later reposted by The Sun) shows Farrah explaining how she packages her poopoo for her customers.
"I wanted to show you how I s**t in a jar and sent it to you!" she tells one of her customers in the video. "Oh, so cool! And you get a video of me making it for you!"
The Backdoor Teen Mom then proceeds to show us (thankfully with her clothes on) a simulation of how she got her crap in the vile (emphasis on 'vile.')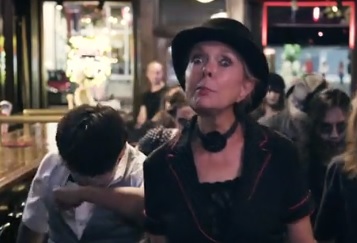 "So I do my Number oop! and I wipe my oop! and then I put it in here," she says as she stuffs the cotton ball into the glass jar. "Then I cork it and I get Saran Wrap and I wrap it all up and put a special message on [the tag] and your name."
Farrah then likened her excrement to "blessings."
"Just sending you blessings of this year in a lucky jar!" she said before revealing her trick to keeping her crap fresh as a daisy.
"I've found that the cotton ball keeps the smell!" Farrah said.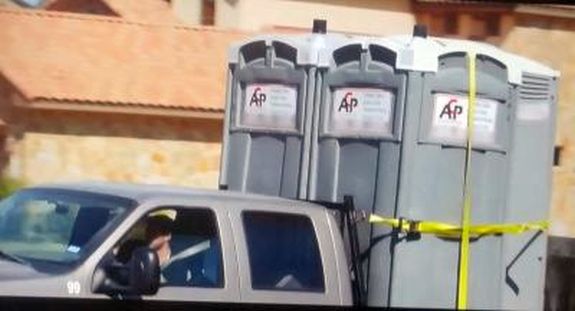 She then seems to be referencing a story that's been in the news recently about 90 Day Fiance star Stephanie Matto who had been making money by selling jars of her farts. (She had to close down shop, though, when all that excessive gas inside her started to close down her colon.)
"I just said oh well with the farts and went with the real deal!" Farrah proclaims proudly.
Farrah was fired from 'Teen Mom OG' several years ago because the show's producers were unhappy about her continuing in the adult industry. (There were other reasons but this was the main reason.) Apparently, the network has changed its feelings, as Farrah will be featured on the upcoming 'Teen Mom' spin-off, Teen Mom Family Vacation, which premieres next week.
If you want to see Farrah's video, click here. (Don't worry, it's SFW.)
Kail vows to look out for red flags, stop being petty and more in 2022.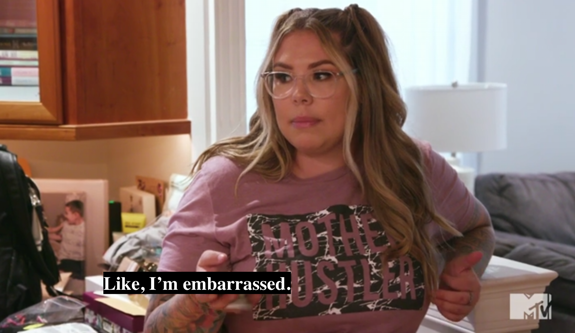 In preparation for a new year (undoubtedly) full of feuding with her children's fathers/fellow 'Teen Mom 2' stars, Kail has made some resolutions that may come as a surprise to anyone who has followed her story–- or at the very least, follows her on social media.
During a new video interview with In Touch Weekly, the 'Teen Mom 2' star talked about her plans for 2022 and listed some of her biggest regrets from 2021. Among them, the mom of four said, was "ignoring red flags."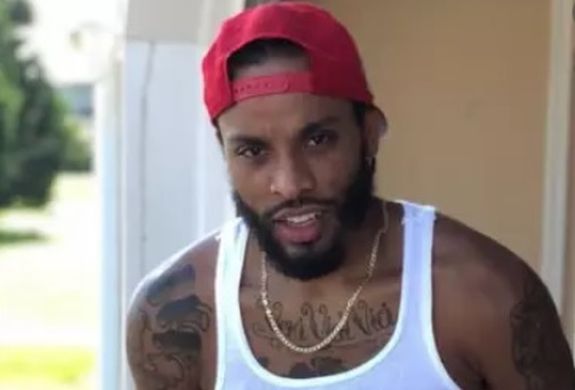 Kail went on to call herself a "people pleaser," admitting she's "been in therapy long enough to know where red flags are" even though she tends to overlook them.
" … That is probably my biggest regret and I'm hoping to go into 2022 with real boundaries, solid boundaries, and just doing better," she continued.
When asked if there was anything from 2021 she'd do differently if she could, Kail (surprisingly) copped to "the little petty things" she posted online.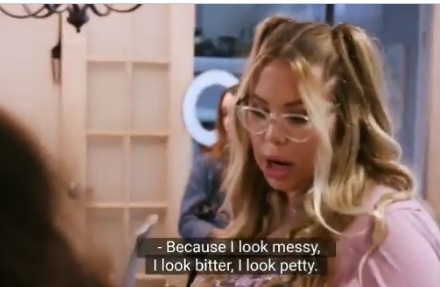 Ya know… like the time she publicly announced that Chris Lopez, the father of her two youngest sons, was expecting a child with someone else… or the time she took to social media to accuse Chris of sleeping with her 'Teen Mom 2' nemesis Briana DeJesus… or that time she called out Chris for allegedly not taking care of his end of their sons' medical expenses…
Kail said bothered or not, none of her "petty" posts were necessary, as they only created more drama and in the end, "it's not worth it."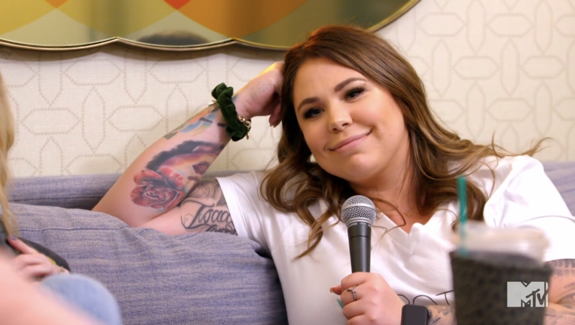 "Not everything needs a reaction," she continued. "Like, maybe give it a little while before I respond publicly– if at all– maybe that would be good."
Bristol Palin calls her time on 'Teen Mom OG' "embarrassing"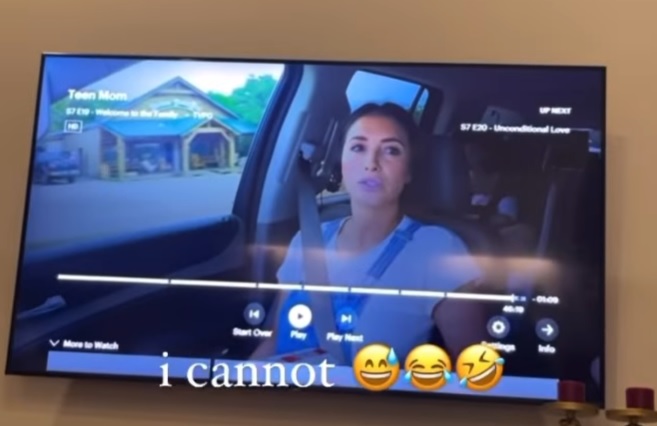 Bristol may have had a baby shoot out of her underage lady garden at the same time Catelynn, Maci, Amber and Farrah did, but she was just not meant to be on 'Teen Mom.' As fans may remember, Bristol appeared on the show back in 2018, but quit after only one season. (She was post-Farrah but pre-Mackenzie, in case you've forgotten where Bristol fell in the 'Teen Mom' Timeline.)
This week, Bristol reminisced about her time on the MTV dumpster fire, calling it "embarrassing." She even watched at episode featuring herself (and those damn overalls she insisted on trying to make "happen.")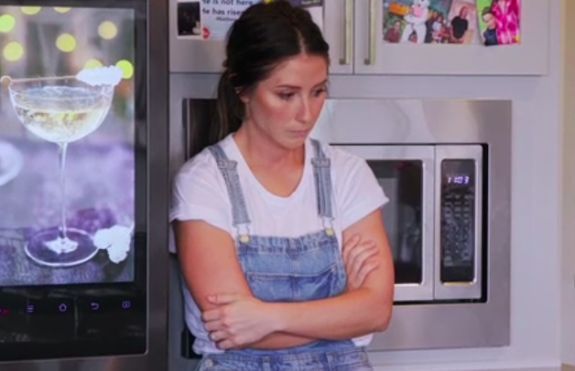 The Instagram account @TeenMomShadeRoom reposted Bristol's videos.
View this post on Instagram
"I almost forgot about all this," Bristol said on Instagram Stories, later saying, "Y'all, we all go through struggles. But I will admit it's weird watching them play out on TV, especially when you haven't thought about this show, or even acknowledged that you have been on anything like this before. It's very weird seeing it in retrospect…but my kids were so cute.."
She captioned the videos, "Embarrassing but let's get real…" and implied that she took the job on 'Teen Mom OG' because she was in a very hard place in her life. (As The Ashley reported at the time, Bristol made about $250,000 for her season of 'Teen Mom OG.')
"New to Texas…didn't know anyone or have any support here…no job…3 young kids…and my husband had just left me," she wrote.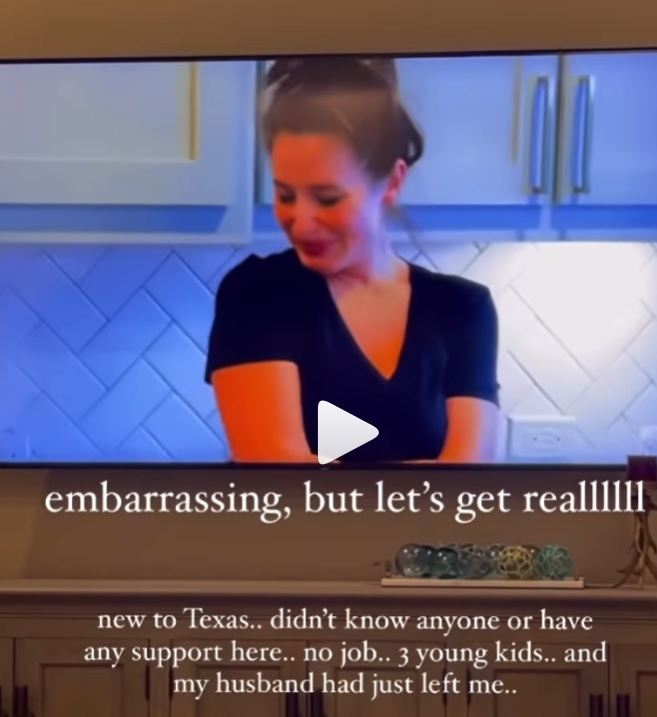 The demise of Bristol's marriage to Dakota Meyer played out during the season of 'Teen Mom OG.'
Dakota was outspoken about not wanting to appear on 'Teen Mom OG' in the first place, but stated that he never really had a choice in the matter if he wanted to see his kids.(Back in December 2017, he likened the show to "trailer trash!")
Bristol stated that she has come a long way since her 'Teen Mom' days.
"I'm still a hot mess– so don't get it twisted but all I'm saying is don't sleep, or doubt, on God's glory being able to be revealed in you too."
Catelynn Lowell & Tyler Baltierra pay off $535k tax debt but still owe the government a ton of cash.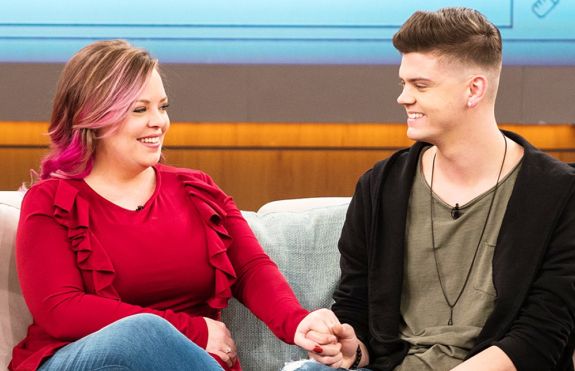 'Teen Mom OG' couple Catelynn Lowell and Tyler Baltierra have paid off the $535,000 federal tax lien they were hit with in November 2019 (for the tax years of 2016 and 2017). However, they aren't off the hook just yet.
According to The Sun, the couple still owes the government $321,789 in unpaid federal taxes for the tax year of 2018. That bill— which they've owed as of December 2019– remains unpaid today.
(Though Cate reportedly received yet another tax lien in the amount of $36,422 in July 2019, the debt was paid off as of April 2020.)
According to the IRS website, "a federal tax lien is the government's legal claim against your property when you neglect or fail to pay a tax debt. The lien protects the government's interest in all your property, including real estate, personal property and financial assets."
As The Ashley previously told you, before Cate and Ty got to the point of having a federal tax lien placed against them, they would have received a bill from the IRS showing what they owed, but failed to or refused to pay it.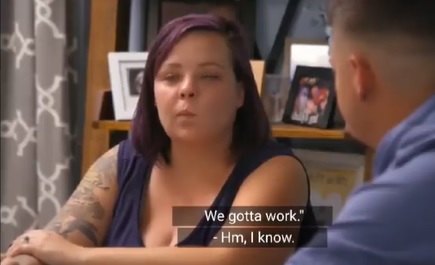 The Baltierras continue to earn money through 'Teen Mom OG,' as well as through Cate's distasteful and frequent clickbait posts on social media, and most recently, Cate's microblading side-hustle.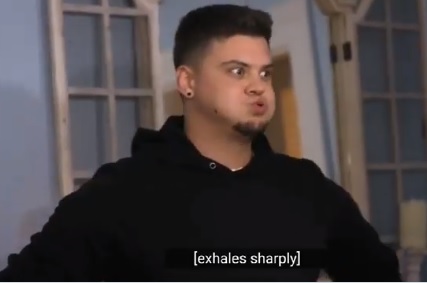 Fortunately for Cate and Tyler's daughters–- Nova, Vaeda and Rya–- money has been set aside to ensure they are set in the future, no matter what sort of tax situation their parents get into, or how many therapy horses/pigs/turkeys are purchased along the way.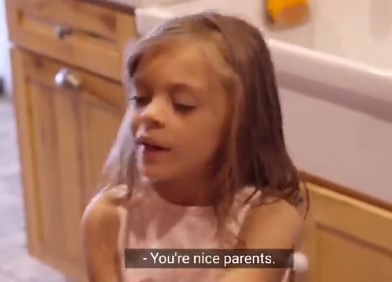 "College is paid for and that was mine and Catelynn's main thing– each of our children has trust funds that money goes into and they can't touch," Tyler previously revealed during an interview on the Awesome Dad Show.
To catch up on more recent 'Teen Mom' stories, click here!
(Photos: MTV; Instagram)