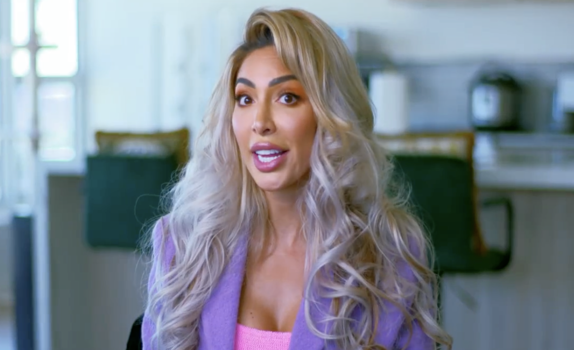 Former Teen Mom OG star Farrah Abraham is hyping up her upcoming appearance on Teen Mom Family Reunion– physical altercation and all!
The Ashley broke the news in September that Farrah was invited to attend the 'Teen Mom' spin-off as a surprise…and it did not go well. Several other cast members became extremely angry with Farrah and a physical altercation ultimately broke out after Farrah's arrival.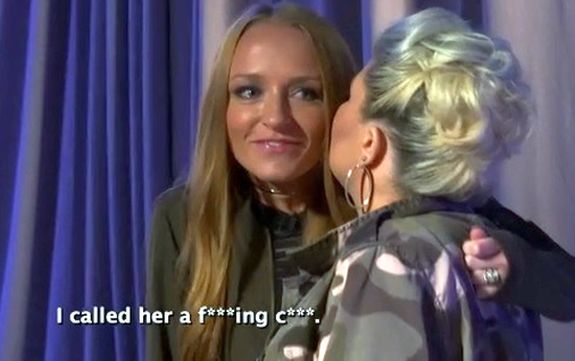 'Teen Mom Family Reunion' isn't set to air until January 11, however, Farrah ensures fans there's plenty of drama in store…thanks to her, of course.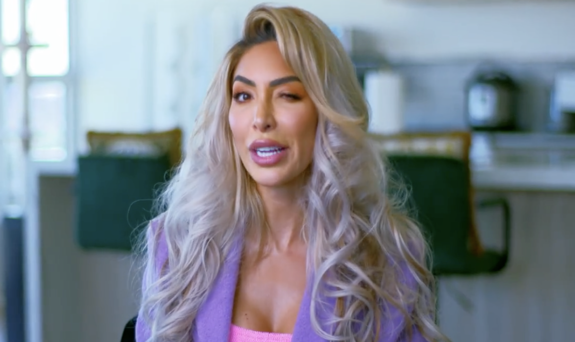 "I think I could walk through the door and like, drama is going to happen exactly," she told TMZ.
When asked to elaborate on this drama, Farrah shared a warning to others regarding the incident that went down while filming.
"I just warn others to keep their hands to themselves," she said. "Do not sneak attack a woman and do not gang up on a woman because I don't handle that too well. So that's kind of what happened to me."
The Ashley broke the news that Farrah was attacked by some of the cast members when she showed up on set in September.
"Everyone was absolutely pissed when they found out about Farrah. Words were said," The Ashley's source said. "One of the 'Teen Mom OG' girls actually flipped some furniture in anger. Another girl threw something [toward Farrah] and it hit a different cast member on accident. It was complete chaos."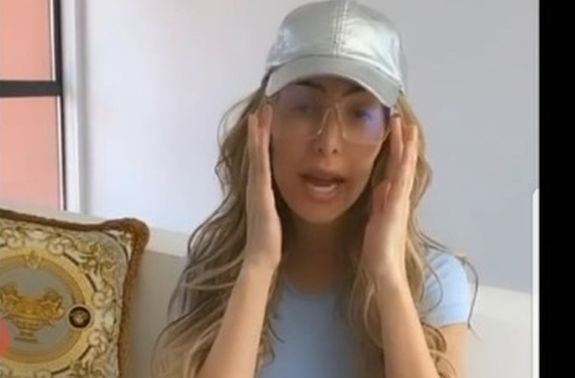 In her interview this week with TMZ, Farrah went on to reiterate her message that "people should not physically attack you," claiming that doing so is also a public health issue.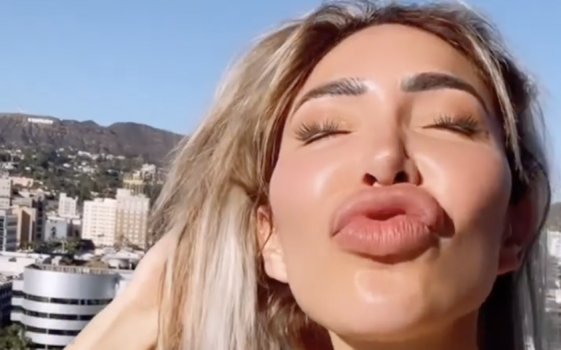 " …Especially after COVID and every other thing going on in our real world of news," she added. "Don't touch people."
As for her former co-stars/sparring partner(s), Farrah said the current cast of moms "live in the past," which is something she just can't relate to.
Naturally, she delivered her response in true "Farrah Speak" fashion, blabbing randomly about her daughter Sophia's singing and a comedy tour.
"I hope I'm bringing 'Teen Mom' to like, the 2022s of our world," she said. "Umm, and I don't live in the past, I live in the future. Like, I'm excited for comedy tours and mental health podcasts and Sophia's songs and music. Like, I'm excited for the future. Our kids are the future."
'Teen Mom Family Reunion' premieres January 11 on MTV.
RELATED STORY: Amber Portwood's Ex Andrew Glennon Claims He Needed Surgery to Repair Damage Done to His Nose During Abuse Incident; Talks About "Years of Abuse" He Endured
(Photos: MTV; Instagram)