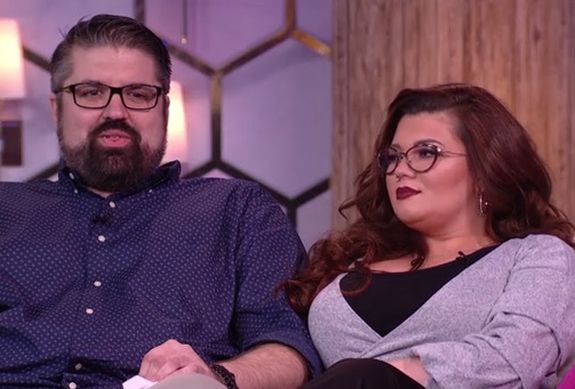 Andrew Glennon— the baby daddy of Teen Mom OG star Amber Portwood— went Live on Instagram over the weekend to discuss the recent body-shaming he endured from a website. He also discussed the physical and mental abuse he suffered while dating Amber, and revealed for the first time that he allegedly had to have surgery on his nose after it was injured by Amber.
While Andrew— who shares son James with the 'Teen Mom' star— never said Amber's name, he did name-drop her other baby daddy, Gary Shirley, and discuss Amber hitting him while they were dating in the parking lot of the school Amber and Gary's daughter Leah attended at the time.
Wearing his "cats in space" T-shirt that was featured on the show, Andrew stated that he was body-shamed by a recent article, and that he's tired of being put down in order to protect "someone." (We can assume that "someone" is Amber, but he did not specifically name her in the video.)
"I noticed that there's a lot of negativity about me floating around online, people saying that I've gained a lot of weight, that I'm fat and I look like an off-duty Santa Claus. You guys are pretty sick people to body-shame someone who has been through years of abuse and is trying to change their life for the better.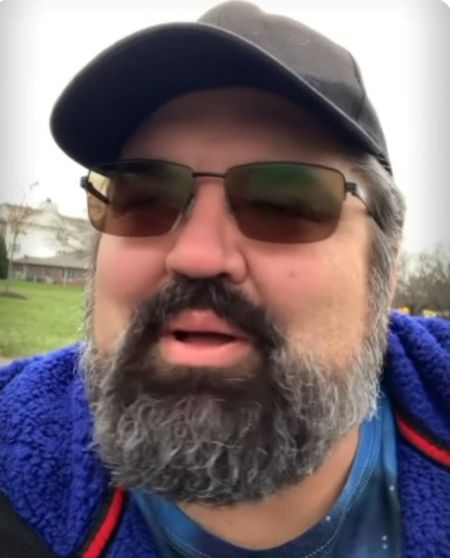 Andrew stated that the only things that are said publicly about him are "whatever fits the narrative to protect someone or make them look better."
As 'Teen Mom OG' fans know, in recent episodes, Amber implied that at least one man she dated in recent years physically abused her, and left her with bruises on her face. She told her ex, Gary Shirley, that this was the reason she didn't go see Leah for long periods of time. (Amber never specified which guy allegedly hit her.)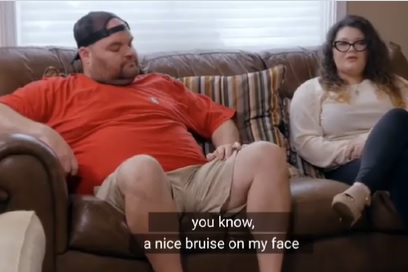 Andrew made it clear in the video that he is tired of how he's being portrayed.
"The gaslighting is insane," he said. "It's pretty sick. I've been through a lot. I've been through some real dark stuff, and you guys don't know the half of it because you haven't been shown it and that's OK."
Andrew then began to discuss an incident of physical abuse that happened when he was dating Amber. In leaked audio recordings released in September 2019, he and Amber discussed the incident, with Amber admitting to hitting Andrew while he was driving her to see her daughter, Leah, off on her first day of school. Later, Andrew stated that Amber hit him in the nose, causing it to bleed. He also claimed that Gary and others saw his nose, but that Amber blamed his nosebleed on his allergies.
In the leaked audio, Andrew and Amber discuss the incident, with Amber telling Andrew, "you deserved exactly what you got! In fact, you deserve way more than that, honey!"
In his video from this weekend, Andrew reminded his followers that the incident happened, and that the aftermath of the abuse was witnessed by several people.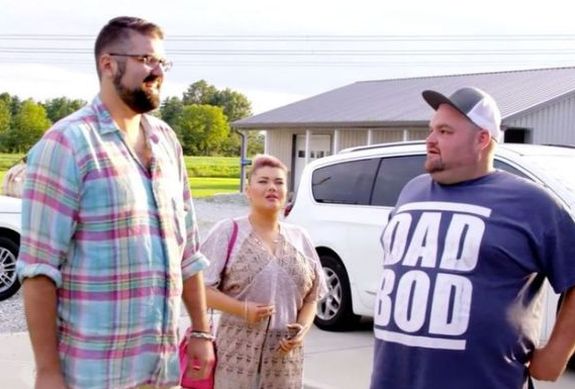 "Gary saw blood, his daughter saw blood and her whole school saw blood. It's all there, it all happened, it's all real," Andrew said.
He then implied that he had to have surgery on his nose due to what happened that day.
"What do you think my nose surgery was about?" he asks. "Consider that, think about that."
He then stated that he's now "surrounding myself with loving people" and called out those who have body-shamed him recently.
"You guys are sick," he said. "Twisted, twisted people to be slamming someone who's ben through all that and saying that they're fat and whatnot…it's so twisted and dark it's not even in my world anymore."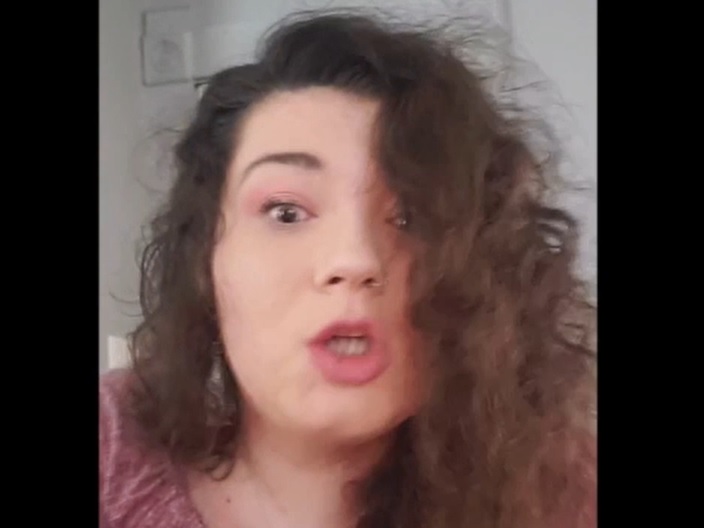 Andrew currently lives in Amber's Indianapolis home with their son James. He has not appeared on 'Teen Mom OG' in several seasons.
RELATED STORY: 'Teen Mom OG' Dad Gary Shirley Tells Amber Portwood Her Instagram Rants "Embarrass" Their Daughter Leah; Amber Blames "Horrible Manic Episode" For Rant About Gary's Wife
(Photos: MTV; Instagram)