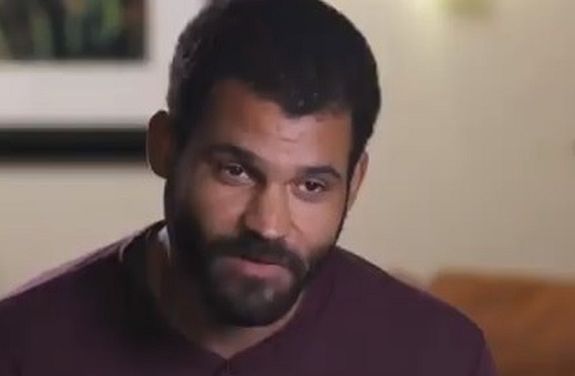 The saga of Jenelle Evans and Kieffer Delp is truly, truly the gift that just keeps on giving!
Although Kieffer hasn't been Jenelle's soulmate for years, he still clearly has her back. The fresh-from-prison felon even defended his ex when a few people criticized Jenelle's rhythm (or lack thereof) when she shakes her rump in her TikTok videos. After someone tweeted Jenelle's latest TikTok offering and wrote, "If 'no rhythm' was a person" as the caption, Kieffer swooped in and stuck up for the former Teen Mom 2 star…in the most "Kieffer" way possible, of course.
"All yu ni**as need to stop hatin on mah bitch fr she up there doin her thug thizzle," he tweeted in response.
(In case you don't speak "Kieffa," allow The Ashley to translate for you: Basically Kieffer tells us to stop hating on his "bitch" (Jenelle) for real because she's up there doing her thug thizzle.)
THUG THIZZLE.
I need a moment…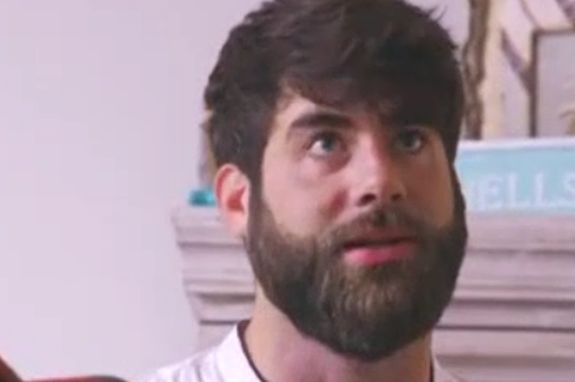 The TikTok video in question shows a leopard-print-wearing Jenelle shaking her rump out in the dirt. With her arms flailing and her legs kicking like a robot playing Hopscotch, Jenelle is basically the Ginger [Courtland] Rogers of The Land.
Anyway, as The Ashley recently told you, Kieffer was released from prison last month after spending five months behind bars. He had been captured by authorities after he was labelled an absconder by the State of Pennsylvania. Before that, Kieffer pleaded guilty in 2018 to operating a meth lab (in the kitchen of his apartment, as you do), as well as a manufacturing charge and a "risking catastrophe" charge. He spent 18 months in prison before being released in February 2020.
It is unknown if Jenelle and "The Kieff" have had any communication since Kieffer's release. However, Kieffer still clearly has love for his ex. When someone stated that Jenelle has gained weight since the time when Kieffer was her soulmate, Kieffer defended her.
"Yu shouldn't talk about other human beings like that," he told the person on Twitter.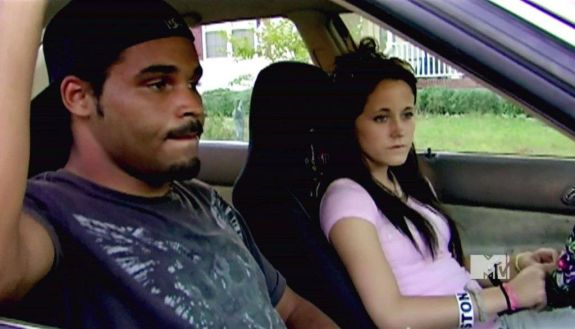 In another recent Twitter exchange, Jenelle's haters then informed Kieffer that Jenelle had recently posted clickbait on Instagram about him, but Kieffer wasn't bothered by her using his "misfortunes" for profit.
"What misfortunes…I don't care bout none a dat if she can get a lil bread tell er get it i aint hatin," he replied.
(That's "Kieffa Speak" for "I don't care about that. If she can make a little money off me, tell her I'm not mad about it.)
Kieffer insisted that Jenelle appears to be doing well in life. He even gifted us a bit of "Kieffa Philosophy."
"She seems to be doin fine someone doesnt always have to be doin bad for someone to be doin good ya dig?" he tweeted.
(That's "Kieffa Speak" for…actually…I have no idea what he's trying to say…)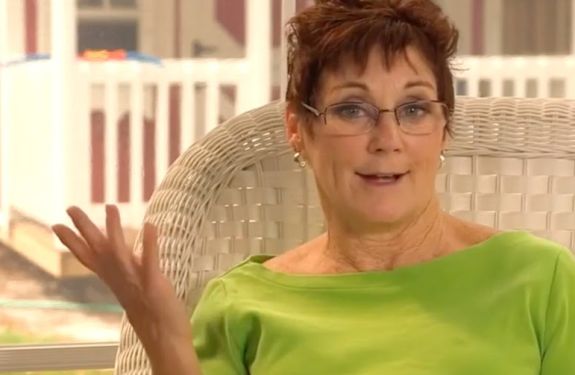 You can watch the TikTok video is question below…if you dare!
RELATED STORY: Kieffer Delp— Former Boyfriend of 'Teen Mom 2' Star Jenelle Evans— Has Been Released From Prison: Get An Update on Where He Is Now
(Photos: MTV)