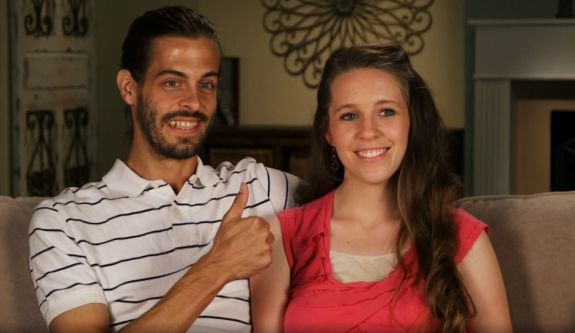 After announcing upcoming moving plans last month, Jill and Derick Dillard have officially relocated from Lowell, Arkansas, to Siloam Springs, Arkansas, in order to be closer to Derick's new job. (It also happens to be about 45 minutes away from Jim Bob and Michelle Duggar— who live in Springdale, Arkansas, and are estranged from Jill and Derick!)
As The Ashley previously reported, shortly after Derick announced in February that he had passed the bar exam, he and Jill– who are currently expecting their third child– told fans they were saying goodbye to the Arkansas home they purchased in 2019 and relocating to better accommodate Derick's new position.
According to Zillow, the couple has done just that, purchasing a 2,450 square-foot home in Siloam Springs. Jill and Derick reportedly purchased the four bedroom, three bathroom home for $385,000 earlier this month.
While the Dillard's new digs are closer to Derick's new place of employment at the Adair County Clerk's Office, he will still have a commute of approximately 40 minutes from Siloam Springs to Stilwell, Oklahoma– located on the Arkansas/Oklahoma state line. The move from Lowell to Siloam Springs cuts Derick's commute by at least half an hour.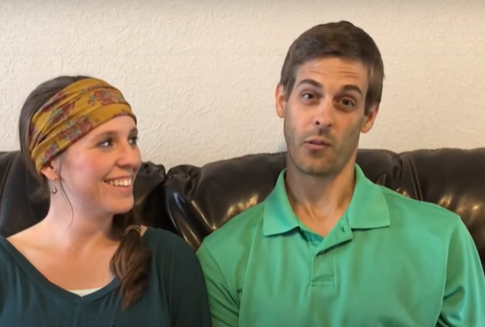 Just last weekend, Derick, Jill and their two sons attended a strawberry festival in Stilwell, which Jill told fans, "did not disappoint."
As for the Dillard's previous home– purchased in 2019 for $187,000– Realtor.com states that the 4 bedroom, 2 bath home was listed April 14 for $279,000. It sold on May 12 for $305,000.
RELATED STORY: Prosecutors Slam Anna & Michelle Duggar for Begging Judge to Have Mercy On Josh Duggar for Sentencing; Say Josh Still Blames Others for His Crimes
(Photos: TLC; Instagram; YouTube)