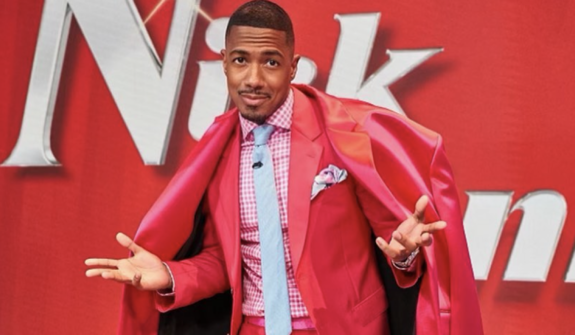 Nick Cannon has had seven–- soon to be eight–- children with five different women, and while his gaggle of baby mamas may or may not be friendly with one another, the Wild 'N Out star insists they all get along with him.
During an appearance on The Big Tigger Morning Show last week, Nick opened up about his experience co-parenting with multiple women, and stated that he never intended to have so many children.
"I didn't set out [for this to happen] … I just want to be the best father I can possibly be, and lean into it," Nick said. "I embrace all my children, I love children, but I wasn't setting out to be Father Abraham, I just embrace it. A lot of people have a lot of children as well and they kinda keep it quiet or they don't talk about it. I lean into mine."
For those keeping track of Nick's constantly growing family, he is already a dad to 10-year-old twins Moroccan and Monroe with ex-wife Mariah Carey, five-year-old son Golden and one-year-old daughter Powerful Queen with Brittany Bell, and nine-month-old twins Zion Mixolydian and Zillion Heir, whom he shares with Abby De La Rosa.
Weeks after the birth of Nick's fifth and sixth children, he and Alyssa Scott welcomed son Zen, who died of a brain tumor at five months old. In February, Nick announced that he and Bre Tiese are expecting a baby boy– their first child together, and Nick's eighth.
With so many baby mamas in the mix, Nick acknowledged that they all don't get along all of the time.
"They don't have to, they all get along with me," Nick replied.
Nick went on to defend his decision to take maternity photos with all of the women he impregnates, claiming, "everyone deserves that."
"I don't keep no secrets," he continued. "They know how I move. I multitask."
While Nick recently revealed he's planning to get a vasectomy, when asked on the show if there is a possibility of adding to the Cannon family in the future, Nick replied, "Isn't there always?"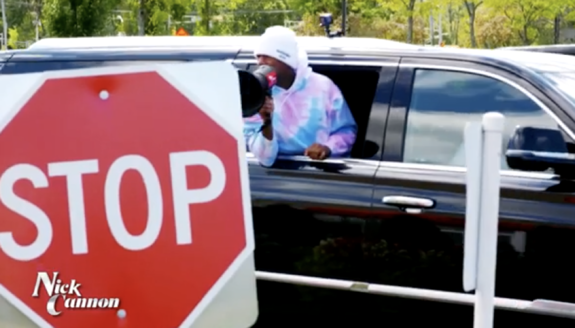 Nick's recent statements somewhat conflict with comments he made in July 2021 during an episode of the Nick Cannon Radio show after JT of the rap duo City Girls advised Nick to "wrap it up" to prevent having more kids. Nick went on to tell JT he is not knocking up any of these women by accident.
"I'm having these kids on purpose," he said. "I'm not having them on accident … Trust me, there's a lot of people I could've got pregnant that I didn't. The ones that got pregnant are the ones that were supposed to get pregnant."
RELATED STORY: Nick Cannon Said He's Planning to Get a Vasectomy & Has Already Had a Consultation: "I Ain't Looking to Populate the Earth Completely"
(Photos: The Nick Cannon Show; Instagram)