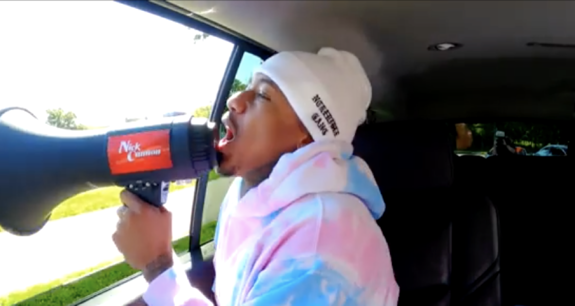 After fathering seven children–- with number eight due later this year–- Nick Cannon revealed he's calling it quits in the baby-making department.
During an appearance on E! News' Daily Pop, the Wild 'N Out star told Justin Sylvester and Loni Love that while his children give him "peace" and "purpose," he isn't "out here looking" to grow his family any more.
Nick– who has procreated with five different women so far— explained that he's planning to get a vasectomy.
"I already went and got my vasectomy consultation," he revealed. "I ain't looking to populate the Earth completely, but I'm definitely looking forward to taking care and loving all the children that I currently have."
As The Ashley previously reported, Nick announced in February that he and Bre Tiese are expecting a baby boy–- their first child together–- just months after he and Alyssa Scott's five-month-old son Zen died of a brain tumor.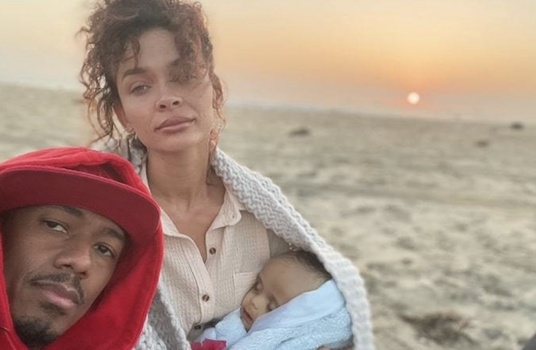 Nick and Alyssa welcomed baby Zen in July 2021, weeks after Nick's fifth and sixth children–- twins Zion Mixolydian and Zillion Heir, whom he shares with Abby De La Rosa–- were born. Nick also shares daughter Powerful Queen and son Golden with Brittany Bell, and twins Monroe and Moroccan with ex-wife Mariah Carey.
Nick said having a career in entertainment often presents challenges as a parent, particularly when it comes to splitting time between work and his family. The Masked Singer host admitted he feels guilty for "not having enough time to spend with all of my children."
"Especially right now when they're younger," he continued. "We was doing Little League with my five-year-old [Golden] this weekend. We got swim practice this week. I take my kids to school every morning. I FaceTime. Two weeks ago, [Moroccan and Monroe] had their birthday party. We shut down Six Flags."
While promoting his new mixtape, Raw & B: The Explicit Tape, Nick said fans should expect to see some of his children "on the screen" or hear them on the radio one day, following in their father's footsteps.
"I'm going to have to recoup some of this," he joked. "So they gonna be some talented babies."
Last year, Nick stated that he was "having these kids on purpose" and "not having them on accident."
During a July 2021 episode of his Nick Cannon Radio show, Nick stated that he actually could've brought more babies into the world if he really wanted to.
"Trust me, there's a lot of people I could've got pregnant that I didn't," he said. "The ones that got pregnant are the ones that were supposed to get pregnant."
RELATED STORY: Nick Cannon Apologizes to His Five Baby Mamas For the Way He Announced He's Expecting His Eighth Child
(Photos: The Nick Cannon Show; Instagram)