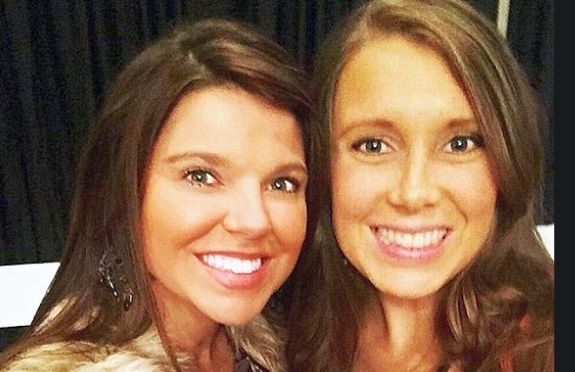 Amy Duggar has been outspoken online about her disgust with her cousin Josh Duggar following his conviction for receiving and possessing child sex abuse materials (CSAM), but her most-recent Instagram post took aim at the person closest to Josh: his wife, Anna.
As The Ashley previously reported, Anna recently wrote a letter to the judge who will be sentencing Josh next week, begging him to show Josh mercy and allow him to return home to her and their seven children as soon as possible.
After the letters went public, Amy blasted Anna (as well as her aunt Michelle Duggar, who also wrote a letter) online for not protecting her children. However, in her newest Instagram post, Amy approached Anna mother-to-mother, imploring Anna to leave Josh and keep their children safe from him.
Amy's open letter to Anna was praised by two notable people: Kaeleigh Holt Tull— who was "betrothed" to marry Josh as a young teen— and Kaeleigh's mother, Bobye, whose testimony about Josh's molestations of his sisters was heard during Josh's 2021 trial.
"Anna, I feel for you. No woman wants to be in your shoes," Amy wrote. "You're faced with an impossible decision and you're being surrounded by the wrong kind of support.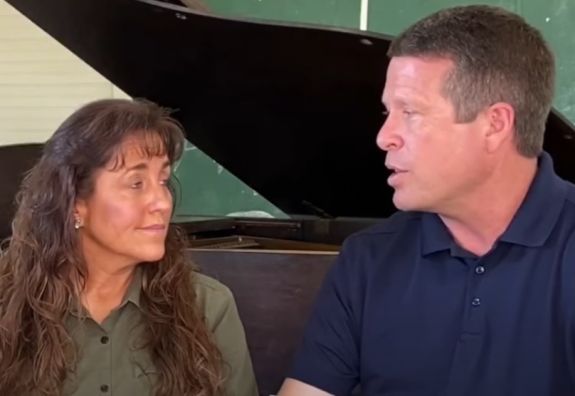 "You've been taught since you were a child that marriage is forever and you prayed for God to send you a partner. You've constructed a life and a family with him. You didn't choose any of this, and your kids certainly didn't either. I'm not coming after you with some sort of tough love thing. This is what's simply on my heart and I can't help but to express it."
Amy then referenced a letter that Anna's father, Mike Keller, wrote to the judge in support of Josh.
"It's no wonder you're struggling to know what to do to protect your own kids… you've obviously never had an example there. That's awful and I'm so sorry for that."
Amy then launches into a plea to Anna to leave Josh.
View this post on Instagram
"If no one else in your life is saying it, I need you to understand that there is no shame in divorcing Josh," Amy wrote. "Someday your kids will be old enough to understand what kind of guy their father really is. You can't protect them from the truth for forever!"
View this post on Instagram
Amy then addressed why she chose to post this letter publicly on social media, rather than just send it to Anna directly, or text it to her. She stated that she wants Anna and Josh's seven young children to someday be able to see that some of the Duggar family was encouraging Anna to leave Josh.
"I'm saying all of this publicly so that when [your kids] do grow up, they will also know that they had family members shouting from the rooftops that they were worth protecting all along," Amy wrote. "Your children look up to you so much… Please be the role model they need in their life. [My husband] Dillon and I are more than willing to help you."
Finally, Amy tells Anna that, if she doesn't leave Josh, she will be lumped in with him and his crimes.
"Josh has chosen how history will remember him. By staying and supporting him you're allowing him to choose that for you, too," she wrote. "And I know standing up to all of this seems impossible now, but as a Mama, your instinct to protect your kids always has to be stronger than your fear.
"The only people you would upset by leaving are the ones willing to sacrifice you and your children's safety to protect Josh and his secrets."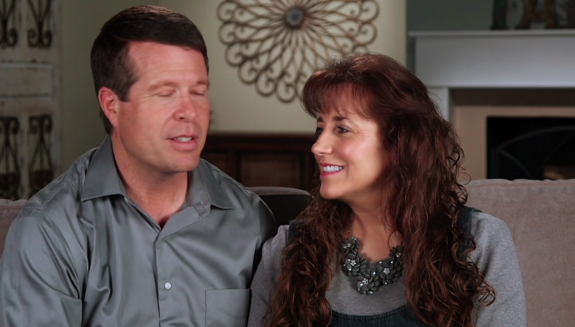 Anna was tagged in Amy's post but has yet to respond publicly. However, Amy's letter was met with a lot of praise from her followers, particularly Bobye Holt.
"Perfectly said, Amy!" Bobye wrote. "Perfectly said! My heart is heavy this week too. Lord willing, I'll be at the sentencing, praying for justice to be served."
As The Ashley previously reported, Josh is due to be sentenced for his crimes on May 25. The minimum sentence he can receive is five years in prison, and the maximum is 20 years. Earlier this month, the prosecutors in the case asked the judge to give Josh the maximum 20-year sentence, while Josh's defense lawyers pleaded for the minimum five-year sentence.
RELATED STORY: Anna & Michelle Duggar Beg Judge to Have Mercy On Josh Duggar For Sentencing: Josh's Legal Team Asks For Five-Year Sentence
(Photos: Instagram; TLC)