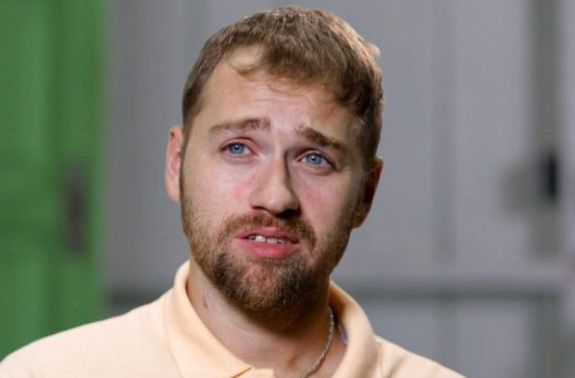 Weeks after Pierre Staehle, the three-year-old son of former 90 Day Fiance couple Paul Staehle and Karine Martins, was returned to CPS custody, Paul has confirmed the current whereabouts of both his children, along with their mother, Karine.
Last week, Paul appeared on the Domenick Nati Show to provide "90 Day" fans with the latest developments on the custody of his children, as well as Karine's current living situation and her claims that she had been a victim of "human trafficking."
As The Ashley told you earlier this month, the National Center for Missing & Exploited Children reported that Pierre had been missing since early June, possibly "in the company" of his father, Paul, who also shares one-year-old Ethan with Karine.
Paul denied that he kidnapped Pierre, insisting he had taken the toddler on an extended trip– one which happen to begin right after CPS was granted custody of Pierre and Ethan. Days later, Pierre was returned safely to authorities.
Here, The Ashley breaks down Paul's words and highlights the five-most interesting things the former TLC star revealed during his interview with Domenick Nati.
Paul said Pierre & Ethan will be living elsewhere while he & Karine "figure out what we want to do in life."
During the interview, Paul said things are "still in court right now" regarding the custody of Pierre and Ethan, and although the children remain in CPS custody at the moment, Paul said his sons will likely be living with family–- "or [at] my mother's house"–- until he and Karine "figure out what we want to do in life."
Paul currently has no idea where his two sons are, noting that Pierre and Ethan "may have already moved out" of foster care, but he doesn't know for sure, as he had not gotten in touch with his family yet.
Paul claims Karine was given a free house and has "all of her bills paid" for her by a government program.
According to Paul, Karine was living with someone else, but she had to make other arrangements after the individual "kicked her out."
"When [the person Karine was staying with] kicked her out, she moved into her program," Paul said. "She's in a government program where they gave her a free house … It's a nice house. This thing is like, three levels, it's huge.
"She gets all of her bills paid and taken care of, so she's able to relax, don't have to worry about work or bills," he added.
He claims Karine only got into this program because she "says she's a victim of human trafficking."
When asked how Karine was receiving assistance through the "federally funded program," Paul said it is because Karine claims to be "a victim of human trafficking."
"So as a victim of human trafficking, they give her all this free stuff," he added.
Paul seemingly argued that the presence of the "90 Day Fiance" crew invalidates any trafficking claims Karine has made.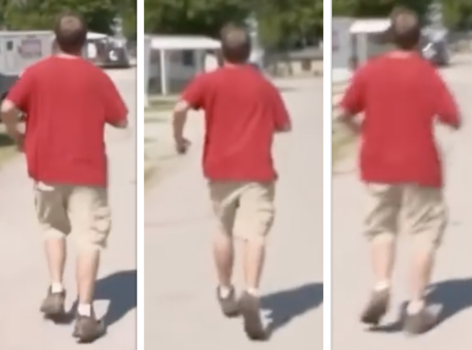 As for who allegedly "trafficked" Karine, Paul said he "won't get into it," although from his own statements, it appears that Karine is claiming Paul trafficked her and brought her to the United States against her will. (Paul did not specifically say that, nor is The Ashley making that claim.)
Later in the interview, Paul insinuated that his ex's claims were impossible, due to the many years he and Karine had a film crew around them.
" … We were on a TV show for four years so I mean, apparently she's a victim of human trafficking?" he said. "I won't get into it, but someone else took her in there, claims were made that she … came to America and everything else, and she was human trafficked and [all these] things against her will … "
Paul suggested Karine couldn't have been trafficked when they were being filmed so frequently.
" … I mean, we've had a camera crew so far up our wazoo for a long time, so I mean, it's beyond me," he said.
Karine will reportedly be getting more assistance from the program & is checked in on regularly "to make sure she's not doing anything crazy."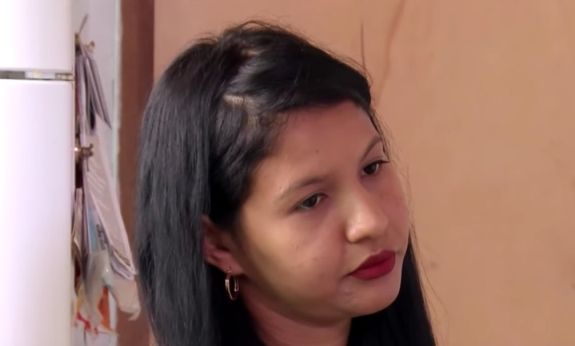 In addition to housing and financial assistance, Paul said the program will also be providing Karine with transportation.
"My understanding [is] they're gonna give her a car so then she'll have a car," he said. "I guess they [will] pay for her car and her car insurance."
Paul added that people from the program "basically go in and check on [Karine] to make sure she's not doing anything crazy" and ensure she doesn't have "a bunch of people in the house."
Watch the full interview below.
RELATED STORY: Season 7 of "90 Day Fiance: Happily Ever After?" Premieres Next Month: Check Out the Cast & Watch the First Trailer
(Photos: TLC; Instagram; YouTube)