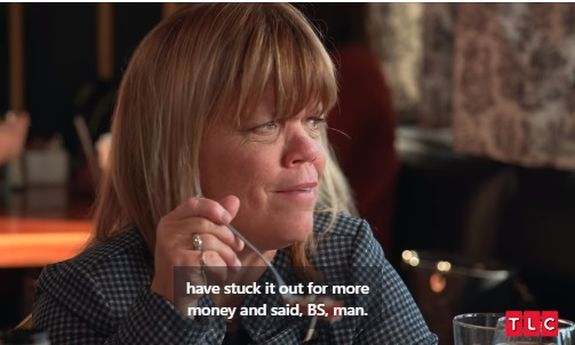 Amy Roloff is regretting letting her share of Roloff Farm go, now that her ex-husband Matt Roloff is selling off a good portion of it.
During Tuesday's episode of Little People Big World, Amy opened up about the sale of the family farm, stating that, had she known Matt would list some of the farm for sale at a price out of their sons' financial reach, she might have done things differently when she and Matt divorced in 2016. (After the divorce, Amy sold her portion of the property to Matt.)
"If I had known that Matt eventually would sell that north side of the farm, the farmhouse, to someone from outside [our family], I probably would have hung on to it a little bit longer, or bought him out…and then seen if one of the kids eventually wanted it," she said during a confessional.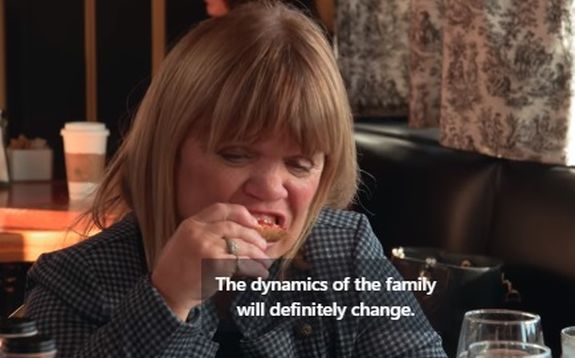 As fans of the show know, Matt confirmed in May that a portion of Roloff Farm–- located in Hillsboro, Oregon-– has been put up for sale. He stated that the family home, notable red barn and 16 of the farm's 109 acres are now on the market, with a hefty price tag of $4 million. In his post, he also made it clear that he's not happy about selling the property, as he wanted it to stay in the Roloff family. After Matt basically blamed his sons for being the reason he has to sell part of the farm, Zach Roloff clapped back at his dad in a comment on the post.
On Tuesday's episode, Amy said she never expected the farm to be sold to someone outside their family.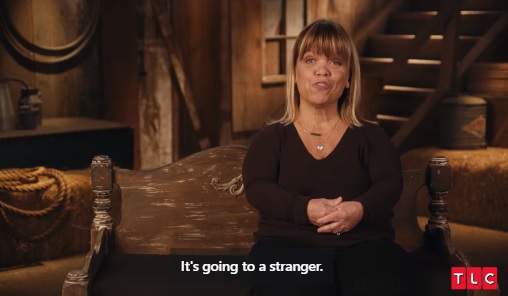 "Leaving the farm was a very hard choice and decision for me. But, you know, in the back of my mind and everything else, I had hoped that maybe it would go to one of the kids," she said. "You know, they'd be able to negotiate with Matt and one of them would buy it. So part of me thought, 'Well, I may be off but one of them is gonna move in and make this place their own. So, yeah, it's hard that none of that's happening."
Later in the episode, Amy told her friend that she had "no inkling" that Matt would ever sell the farm to strangers and that, if she had known, she would have negotiated for more money when they divorced. She stated that she negotiated the way she did because she wanted to keep the farm within her kids' reach to purchase someday.
"I was hoping though by doing that, it would make it more palatable for maybe one of the kids," she said, adding that what Matt is doing now "blows me away, every time I think about it."
"It will be sad to see a for sale sign, because it's not going to any of my kids. It's going to a stranger," she stated later in the episode. "The dynamics of the family will definitely change…we're just all going to go our separate ways.
"The legacy of the farm, where the family grew up and did everything on is no longer going to be here and available anymore."
View this post on Instagram
This is not the first time Amy has given her thoughts about the sale of the farm. During an Instagram Live session with a friend in May, Amy discussed Matt's actions and his feud with their sons. (In addition to Zach, Amy and Matt also share sons Jeremy and Jacob and daughter Molly.)
"Everything comes at a cost, and this has come at a big cost," she said during the Live in May. "But we will always all see it differently and that's the unfortunate thing. But I feel for my boys. Something that they were brought up with didn't happen in the way we thought it would.
"So if it gets sold to some total stranger, that will be kind of weird," she said, later adding, "I've always said that [Matt] may have built a lot of stuff and had the creative ideas but the farm was the family's. We all had elements of the farm, and what it is today is definitely a part of all of us."
Amy stated that, although her sons weren't looking for a handout or to be given the farm by their dad, they did expect that he would treat them better than a stranger off the street.
"You can't treat those that are directly a part of your family, and assume– because it's business– [they're] like any other vendor. I'm not like any other vendor. My boys aren't like any other vendor. These are your boys!"
Watch Amy talk about the sale of the farm in the clip from Tuesday's episode below!
RELATED STORY: 'Little People, Big World' Star Zach Roloff Reflects On His Upbringing & Lack of Relationship With Father Matt in New Episode Preview