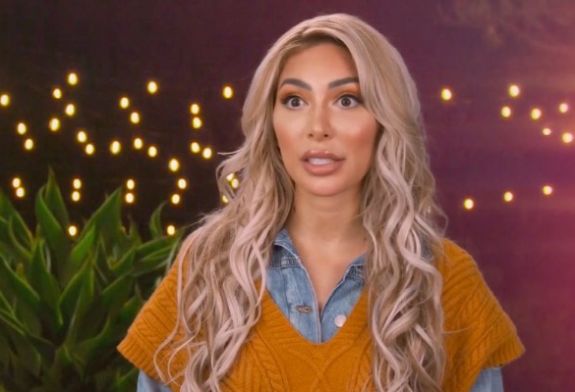 Farrah Abraham is fighting back against the LA justice system!
The former Teen Mom OG star pleaded not guilty at her arraignment last Thursday to a charge of battery on a police officer/security officer. The charge was filed against her on June 2 in Los Angeles. (Farrah had previously denied that she had been charged, despite court records stating otherwise.)
The charge stems from Farrah's altercation at a Los Angeles club in January, in which she was held in a citizen's arrest by a nightclub security guard after she reportedly struck a member of the club's security team. She was later arrested by LAPD and cited.
(The Big F has denied all allegations and proclaimed— per law— that she didn't hit anyone.)
Farrah will be due back in court on September 2 for a pre-trial hearing.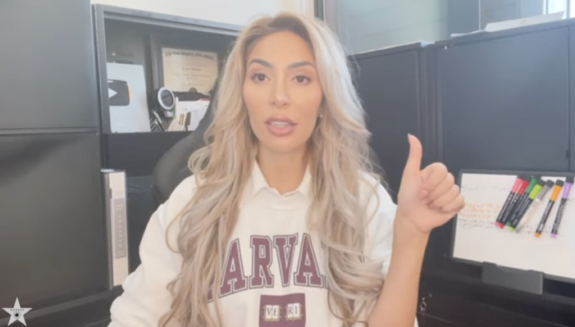 In the meantime, Farrah's attorney Kia Feyzjou is vowing to exonerate the Backdoor Teen Mom of the charge– and hold the nightclub (Grandmaster Recorders) responsible for using "excessive force" against Farrah that he says resulted in "significant physical, emotional and mental injuries."
"In due time, we will absolve her of any and all criminal liability, will clear her arrest record pursuant to PC 851.8 and pursue civil damages to the max to deter future similar misconduct on others," he said in a statement to In Touch Weekly.
(It appears that Farrah is no longer using the legal services of Dario C. Gómez, the attorney who released a statement on June 6 declaring that Farrah had not been charged with any crimes. That statement was released four days after Farrah had, indeed, been charged with battery.)
Farrah's attorney Kia stated that his law firm feels Farrah was unlawfully arrested in this case by the security staff at Grandmaster Recorders for an act that she did not commit.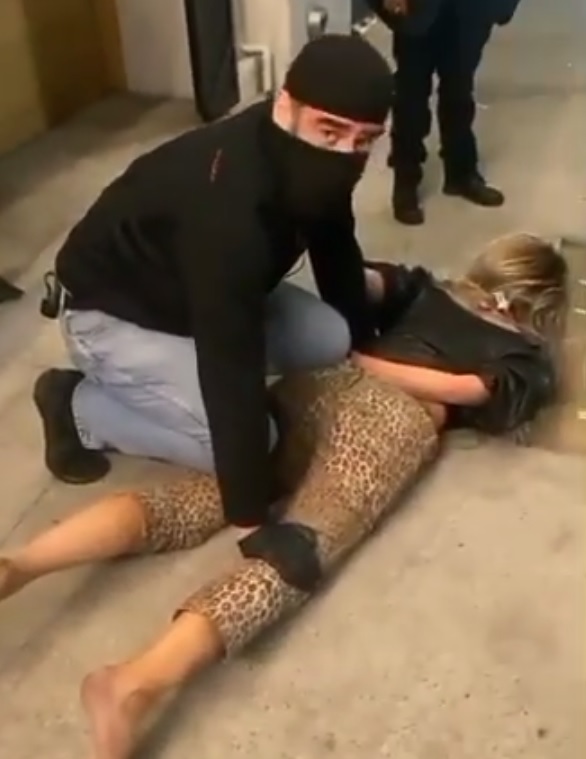 "Additionally, in addition to the unlawful arrest, video footage taken at the scene appears to indicate that their staff also used excessive force in arresting her, causing significant physical, emotional and mental injuries. Negligent investigation and training by the security staff at Grandmaster Recorders led to this unfortunate arrest."
In video taken of the citizen's arrest, a loud and (seemingly)belligerent Farrah is being held down by a security guard who keeps asking her to remain calm and refrain from trying to bite anyone. Farrah, in turn keeps screaming, and informing everyone that she's a "JD law student."
"You know why people fight hard in jail?! Sickos like you! Harassers like you!" Farrah is heard screaming as she's face-down in the dirt. "Harassers like you! Harassers like you, to a single mom! AMEN! I've already been calm. I already will be calm…I am a JD law student! I will be more calm than anyone has ever been!"
Farrah's lawyer vows to hold Grandmaster Recorders accountable for what happened to Farrah.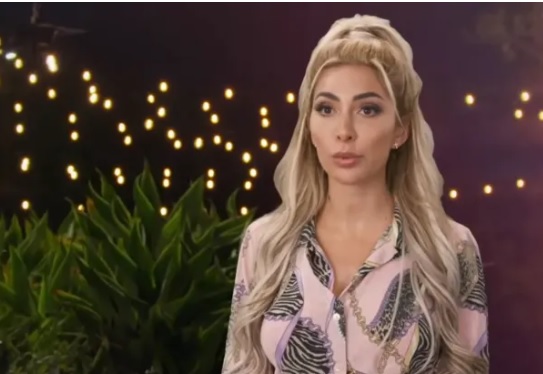 "This business will face civil and potentially criminal liabilities for their actions," the attorney told In Touch Weekly. "A citizen's arrest is not without risks and dangers. Security staff clearly failed to exercise safety considerations when they decided to become the heroes of the night."
The penal code mentioned by Farrah's attorney in the statement— California Penal Code 851.8 PC— is a petition for a certificate of factual innocence (PFFI). Basically, Farrah plans to ask the court to find that she did not commit the battery on the security guard.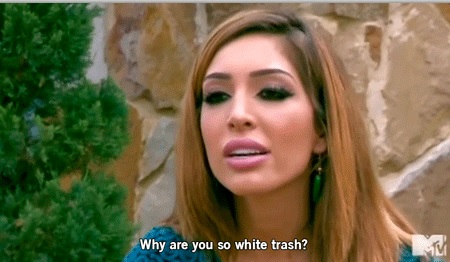 Farrah will need to prove that she is "factually innocent" of the crime. If the petition is granted, her record will be cleared. Records pertaining to the incident will be sealed for three years and then destroyed so it appears the arrest never happened.
RELATED STORY: Farrah Abraham Continues To Deny She's Been Charged With Battery, Despite Court Records Stating Otherwise
(Photos: MTV; Instagram; YouTube)